With an active social media presence being an important thing, the internet has become an important requirement for all. Doesn't matter the age, with a smartphone active in hand all are online every time. The time of buffering YouTube video is a history, now it is the era of high-speed Wi-Fi connections. With various packages offered by different providers, a slow internet is considered something annoying by the smart generation of today. That is the main reason why you are here reading this article to know a way to fix Wi-Fi problem on Galaxy J5.
Galaxy J5 is a smartphone model recently launched by Samsung. The model became a hit in the midlevel smartphone segment with a record number of sales. With a large number of users, various reported problems also got registered in the name of Galaxy J5. One common problem being reported is a slow internet problem over Wi-Fi.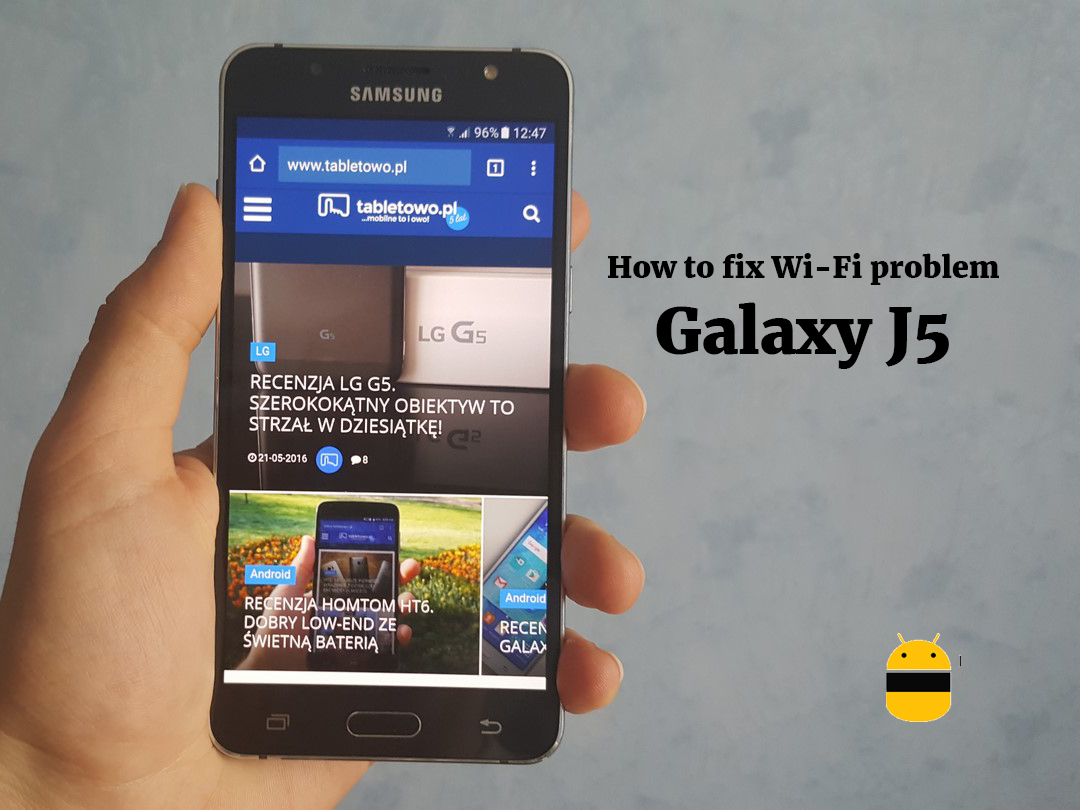 Types and ways to fix Wi-Fi problems on Galaxy J5
There are few types of problems reported on the Galaxy J5 related to Wi-Fi connectivity. The three different reasons behind the problems related to Wi-Fi are:
Multiple networks
Smart network switch
Cache problem
Problem with unforgotten networks
We may have multiple networks available on our reachable are and at some time the phone must have got connected to it. The device could automatically switch between these networks. The automatic switching might make the device connected to a slower connection without the user knowing it. Forgetting unwanted networks is an easy fix to this problem. The steps to forget a Wi-Fi network is:
Open settings
Select the 'connections' option
Select the 'Wi-Fi' option
Select the Wi-Fi network to be forgotten
Click on the 'forget network' option
Problem due to smart network switch option enabled
The smart network switch is a feature available on the new Galaxy j5. This option when turned on can be annoying at time. This feature automatically switches between mobile data and Wi-Fi connections automatically. This might lead to drop in network speed or sometimes extra carrier charges being incurred without the user knowing it. This problem can be easily fixed by turning off smart network switch. The steps to switch on smart network switch are:
Open settings
Select the 'connections' option
Select the 'Wi-Fi' option
Tap on the menu icon
Tap on advanced
Disable 'smart network switch' by tapping on it
Problem due to system cache
The cache memory, when corrupted or increased too much, can cause various problems. When you have a good Wi-Fi connection but unable to navigate through an app on the speed you have, the cache could be the problem. Clearing the system cache can solve this issue. Steps to clear system cache are:
Switch of the device
press and hold volume up, home and power key to enter recovery mode
Release all the keys once Samsung logo appears
Highlight the 'wipe cache partition' option using volume keys
use power key to select
Once the wipe cache partition is complete, reboot the device.
If even clearing system cache doesn't fix Wi-Fi problem on Galaxy J5, it is advisable to obtain some technical support from a professional.
I hope this guide was useful in understanding how to fix Wi-Fi problem on Galaxy J5. If any queries or feedback, please leave a comment below.