Multitasking during a call is something that is attracting the attention of a lot of Android users. Actually, it's nothing but a craze among people to have floating buttons during the call. Thanks to the popular app Blimps who come with their new version 2.0 that is helping a lot of people in this matter. The fresh update brings a totally new UI and extra buttons to the app. You can simply add floating buttons that are meant for common actions.
This doesn't mean you need to end or put your call on hold. Blimps eliminate the need of pulling down the notification panel for performing tasks such as switching to the loudspeaker, ending calls, bringing up the dialer as well as muting a call. The app is capable to simply eliminate miss-clicks during a call by utilizing proximity sensor function. Its compatibility with all major Android versions starting from 5.0 Lollipop makes it the best app for multitasking during a call.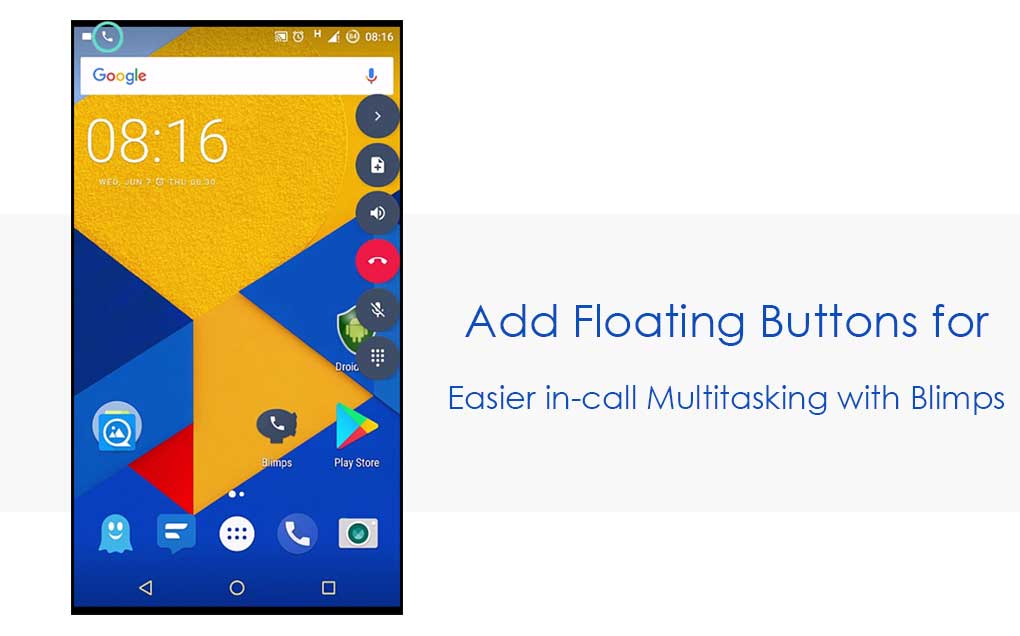 Add Floating Buttons for Easier in-call Multitasking with Blimps
The floating buttons get triggered only when a call is received or you need to make the same. Floating buttons remains present on the top of the screen throughout the call. Actually, Blimps add a lot of comfort to your call and enables you to perform any other function without worrying about anything.
There are certain buttons that Blimps can float. Some of them include Quick Note, End Call, Mute option, Dialer, Loud speaker, Screen positioning and so on. You can expect a lot of new features in the coming versions.
Watch the video Here