Your phone has limited resources to utilize in order. It uses a lot of massive power to operate each and every applications that you use every day. At times when the system is overburdened, your phone might become unresponsive. No amount of tapping on the screen or pressing any button would get it started. What should be done in such situation? How to force your Moto X4 to reboot?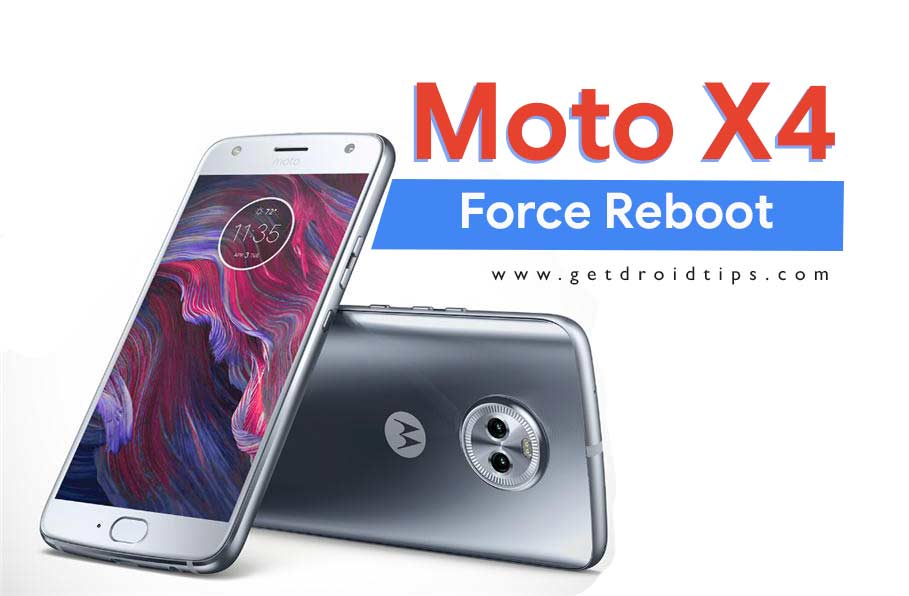 Moto X4 has an enormous 6GB RAM configuration and a massive built-in memory with expandable slots. Yet sometimes when the system is processing data and apps much higher than its limit, it overburdens. This freezes the phone and it becomes either blank or unresponsive, blank screen, etc. Though there might be another way out, the easiest is to do a soft reset that will pull out the phone from stuck in the frame problem. This type of reset simply reboots the device forcefully and boots it again in normal mode, however, it also means that all your unfinished and unsaved work will vanish away.
How To Force Your Moto X4 To Reboot Using Simple Tips?
If your device has gone unresponsive when playing that favorite game or watching a favorite video, here are few simple and explicit tips that can help you get back your phone from unresponsive to normal again. Note that in some cases, the phone usually must reboot itself automatically.
Firstly, Press and hold the Power Key button for 10 to 20 seconds and that is enough for the device to reboot automatically.

If not, press the Power Key and the Volume Down button on the side panel for 30 to 40 seconds until the device vibrates and reboots again.
Things To Know Before Forced Reboot
The data stored in the phone will not be deleted. Although, there is a possibility that any unsaved work at the point of going unresponsive might get wiped off. Further, the device must have at least 5% of the charge for it to restart. If not, charge the device for 15 minutes or more to reboot it using soft reset stated above.
I hope this guide was helpful in rebooting your device without any issue on Moto X4. If you have any further queries or need any support, please leave a comment below.