Fortnite is one of the uber-popular free to play battleground game which has garnered millions of users across platforms, worldwide. If you play Fortnite then, you might be well aware that Chapter 2 Season 2 has finally concluded after being pushed over from April 30 to June 4th and then further delayed till June 17th. The live event of the game also took place at a delayed time and finally it happened on Monday, this week. And we all know what comes after the conclusion of one season. Yes! A brand new season with lots of new content, collectibles, and more features. And sure you are not going to be disappointed with Season 3.
Fortnite Season 3 kick-started today and as you might have expected, has brought in something very unique and collection worthy. A new POI The Fortilla, the majority of the map is underwater for which, new vehicles have also been introduced in the Fortnite game with Season 3. One of the popular character Midas is also seen eaten by a shark in the season 3 trailer of the game. But hang on! One of the best things which you can get is the DC comics one of the most popular character's skin, the Aquaman. And in this post, we will show you how you can get your hands on the Aquaman skin in the game. With that being said, let us take a look at the article itself: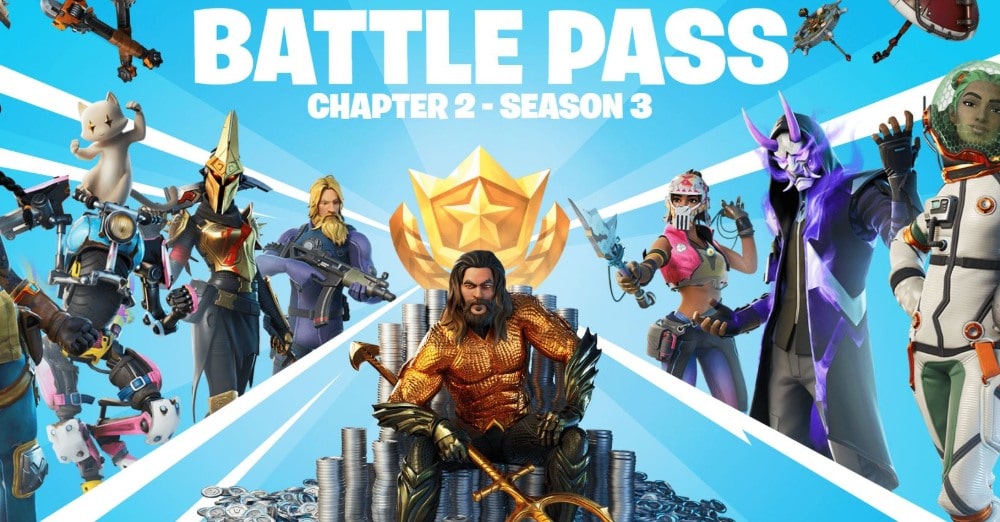 How To Get The Aquaman Secret Skin?
Aquaman skin was displayed in the Seasons 3 Battle Pass as well and by the looks of it, we might see more DC character making their way to the game, soon. Because earlier Deadpool skin was also released for the Fortnite game. If you are wondering how you can get Aquaman skin in Fortnite, then you should make sure that you have bought the Battle pass and once you are done with it, you need to complete the following below-mentioned challenges to unlock the Aquaman skin:
Week 1
– Use a Whirlpool at The Fortilla
Week 2
– Use a Fishing Pole to ride behind a Loot Shark at Sweaty Sands
Here is the trailer of the Chapter 2 Season 3 of Fortnite game: