The last thing that any Fortnite gamer has been fed up with is the IP Ban. The reason for this is still unknown, but they simply ban and say that what you did in violating the game's terms of service. However, these IP Bans are disheartening, users can forgo this and can continue playing their favorite battle royale title just like before. For this, they just need to follow this guide until the end.
Fortnite was launched back in 2017 when the term of Battle Royale was new and then captured the gaming universe. The simple reason behind this was the engaging gameplay and the happiness that it gave to be the last man standing. So all around the game is a major success and one of the major bounty maker for Epic Games. Moreover, the game is available for all the major platforms starting from Microsoft Windows and now to Android smartphones. Fortnite is available on all devices. So let's now get started with our guide for removing IP Ban.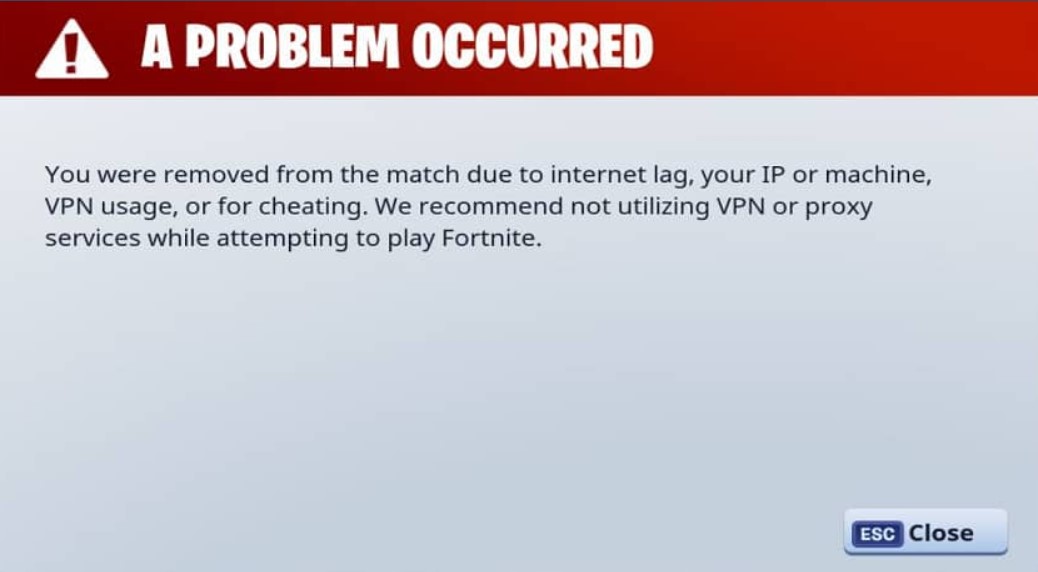 How to Remove the Fortnite IP Ban?
When you connect to Fortnite, Epic Games identifies the location from where you are connecting, and that is with the help of IP. IP stands for Internet Protocol, and that is unique to each device connecting the internet through a service provider. Unknowingly if you violate the terms of services set by Fortnite, then Epic Games is going to impose an IP Ban on your device. It will likely prevent you from entering the game by cutting your connection from the Fortnite Servers.
Now to remove this IP Ban, the simplest thing you can do is use a Virtual Private Network or a VPN. The VPN will easily bypass the IP Ban on your account by connecting you to some other regions, thus changing your IP address. Moreover, you can also use a VPN to connect to Fortnite if the game is inaccessible to your region. Premium VPN services like Psiphon VPN or Fly VPN offer excellent services like encryption and prevent security breaches that are safe for you as well as your device. To summarise everything in a single sentence, to uplift the IP Ban, use a VPN of any choice, and start playing your favorite battle royale.
This guide was to help the players of Fortnite who are currently experiencing IP Ban. After following our guide, they will be able to bypass it with simple tricks. We hope this guide helped you. If you have any queries or feedback, feel free to comment down below with your Name and E-mail ID. Likewise, check out our iPhone Tips and Tricks, PC tips and tricks, and Android Tips and Tricks for more such tips and tricks. We urge you to participate in the $150 giveaway by subscribing to our YouTube Channel.