Well, you do not need any introduction to the Fortnite game. For those who still live under the rock, it is a battleground game extremely popular for the action-packed multiplayer gaming across various platforms and is now also available for Android devices via the Google Play Store. While the game needs you to be perfect in order to ace the game if you are looking for collecting metal at Hydro 16 and compact car location then you are at the right place. As in this post, we will guide you on how you can collect metal at Hydro 16 and compact cars in the Fortnite game.
These overtime challenges are pretty exciting and a pretty good way to gain those extra XP boosts that you require for the Fortnite game. Here you simply need to complete some straightforward objectives and in return get some extra boosts. Moreover, you have plenty of time to get those few extra XP boosts to max out your Season 2 Battle Passes has it has been extended till June 4. We will give you the locations from where you could get your hands on the Hydro 16 and compact cars for getting some metal.
Fortnite Collect Metal at Hydro 16 & Compact Cars Location
Hydro 16 in the Chapter 2 map is located between the swampy and muddy areas and the checkpoint will let you know if you land on the bridge to the east as well. It is basically a giant hydro-electric dam and it will be good if you would go inside the water plant because there is a huge load of a metal structure that you can get your hands on.
As far as compact cars are concerned, they are not easy to locate but, that's why we are here for. You can find the location of the compact car somewhere in the dust and east of the Frenzy Farm. It is a scrapyard full of cars, meaning that there are tons of meta you can posses. For your reference, you can check out the map given above.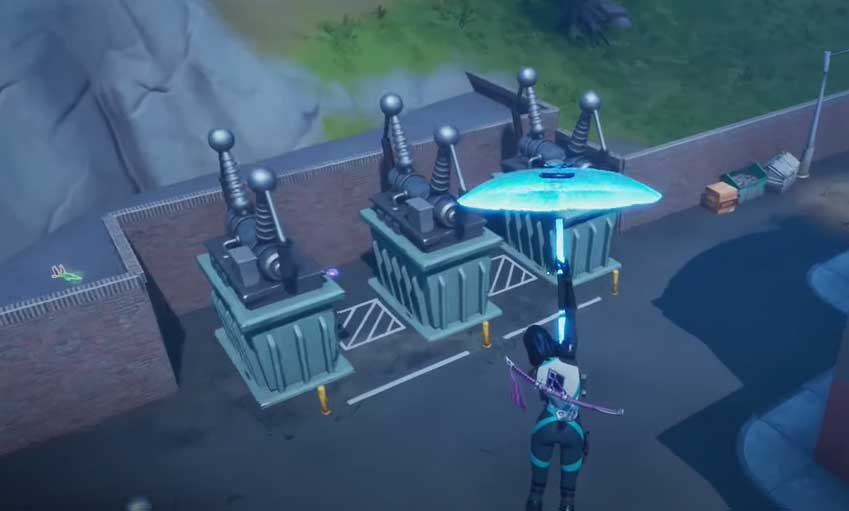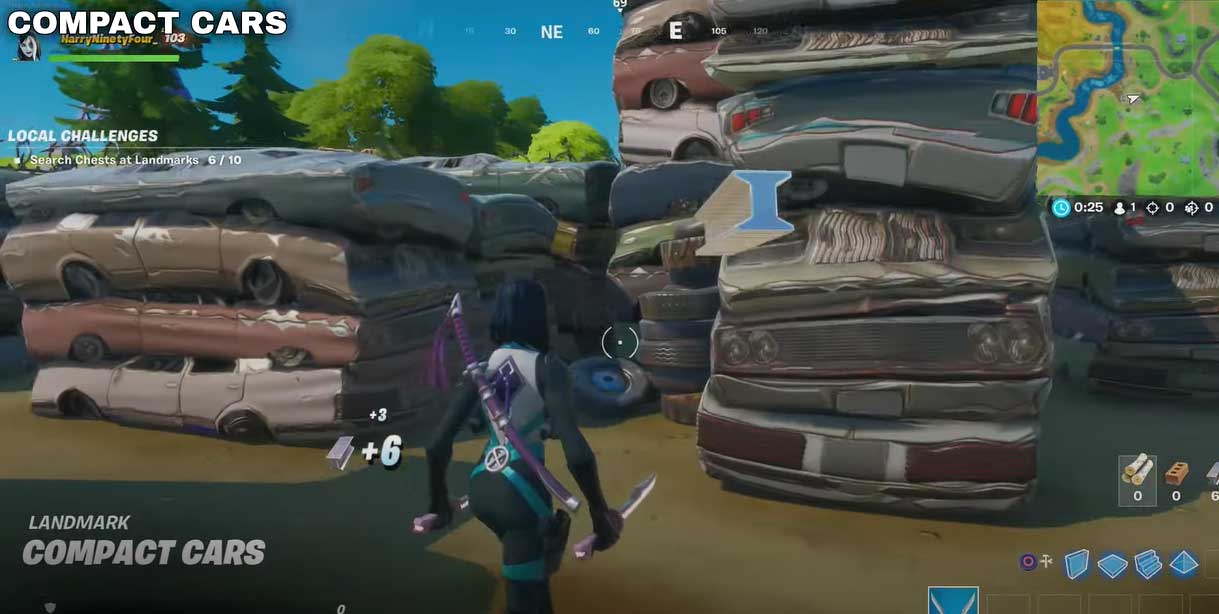 Well if you would have to make my opinion, it is better to go for the compact cars, as they are pretty easy to collect and there is tons of it. Not only you can bam the cars to collect the metal but the challenges are also pretty easy. So, that's it from my side in this post. Let us know in the comments below if you found this guide helpful or not. Until the next post…Cheers!