The memory space available is always an important point noted by all before purchasing a smartphone. There are many smartphones with a high memory space within and even supporting external memory to be added. Unfortunately, iPhones users don't have the option for an external memory. All iPhones are available in varying internal storage capacity but getting a higher capacity iPhones will cost you a large portion of your pocket. But still, iPhone lovers never give up in getting a fresh piece whenever a new model is launched. So saving the memory is an important task every iPhone user will have to do. If you are planning to purchase the new model here are steps you can follow to free up space on iPhone X.
iPhone X is here and iPhones lovers are expecting a magic from it when the price tag is considered. With all new design, a better processor, and the true depth technology enabling face ID it is going to be a new experience for all user. In case of memory, there will be many issues users are going to face for sure.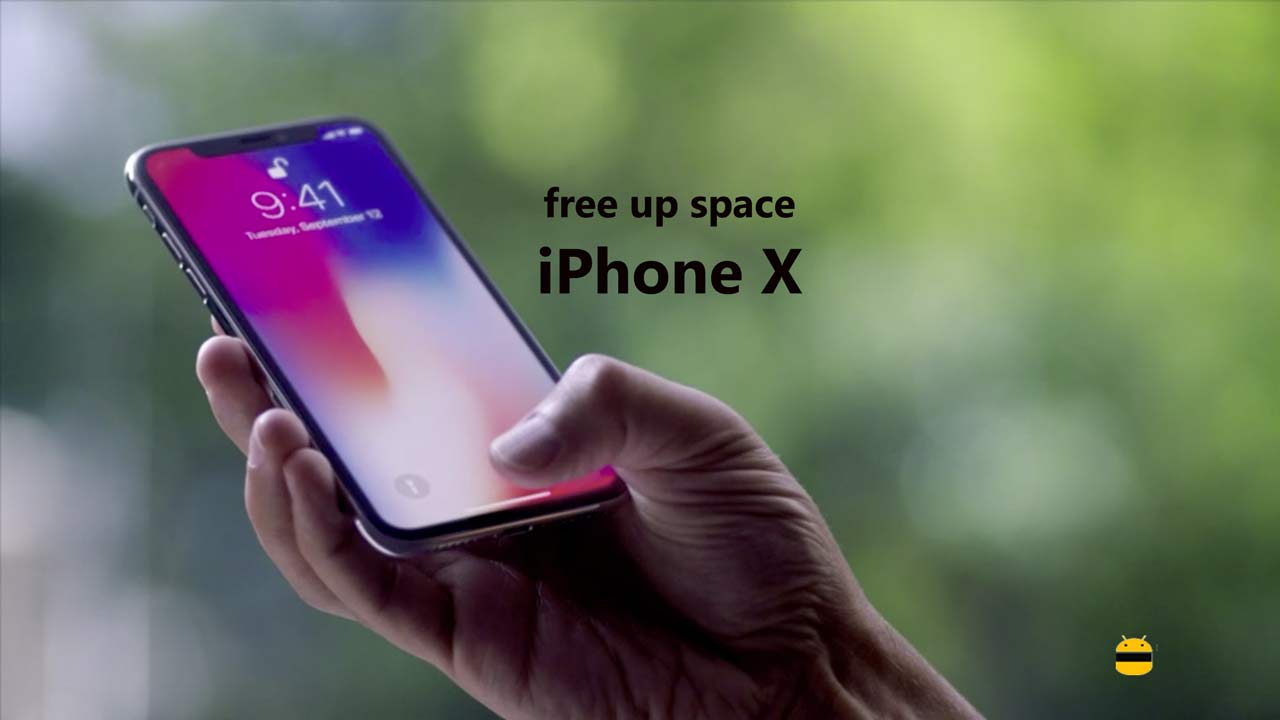 Steps to free up space on iPhone X
If you are a proud iPhone X user you will have to take many precautions to stop bulking up of memory. This article will talk about these precautions if your memory is not full yet and will also cover what to do if it is already filling up fast. Memory space is an important thing needed for the proper working of a device. Every device will need a minimum of memory space free always to work perfectly. Without enough memory space, the user will face serious app crashing and freezing and it will be really annoying to use the device.
Stop memory space from filling up
Waiting for the annoying experience of low memory is foolishness when you can to an extend stop this from happening. There are various features available in the device which will save unwanted wastage of memory. One such is offload apps which will automatically delete unused apps occasionally. This feature to free up space on iPhone X without losing any of the important data. The steps to enable offload apps on iPhone X are:
Open settings
Tap on the 'general' option
Tap on 'iPhone storage' option
Tap on 'enable' seen on the right side of 'offload unused apps'
Although offload app option will delete unused apps, the best practice is to stop downloading unused apps. The apps can take up a lot of memory and can increase this by saving more caches. So it is advisable to only download and keep needed apps.
Clear memory space when low
If you are already low on memory there is no other option but to manually clear up some. There are multiple things you can do to free up space on iPhone X. which are:
Clearing app cache
Removing old mail attachments
Clearing app cache
Apps will by running take up more and more space by increasing its cache memory. Although cache will increase the speed of starting up and switching between apps will be a headache when the memory is low. Clearing app cache occasionally is a good habit to follow. The steps to clear app cache are:
Open settings
Tap on 'general' option
Tap on 'iPhone storage' option
Swipe down and tap on app you want to clear cache of
Below the 'document & data' field find the cache data to delete
Swipe left to select and tap on 'delete' to delete it
Removing old mail attachments
If you are using the default mail attachment, this will save all the attachments you get via mail. This can seriously affect the memory space of your device. you should clear these occasionally and the steps to do this are:
Open settings
Tap on 'accounts & passwords'
Tap on your email service
Tap on 'delete account'
Confirm Delete
Re-add your account
I hope this guide was useful in understanding how to free up space on iPhone X. If any queries or feedback, please leave a comment below.