The Samsung Galaxy F41 comes with an older processor, so a little bit of performance drop might be there in the device. However, it is still a new device with a well User interface. If for some reason, you feel that you are experiencing a performance that is more than usual, then there are a few things that you should fix it right away.
After a few years, every smartphone shows its age, and one of the first things to take a hit is performance, along with battery life. But it is expected to happen with only older and not the latest ones. To fix the performance issues on your Samsung Galaxy F41, you can try the fixes mentioned below. Some of them are basic, while others will need some extra bit of effort. So without further due, let's get into it.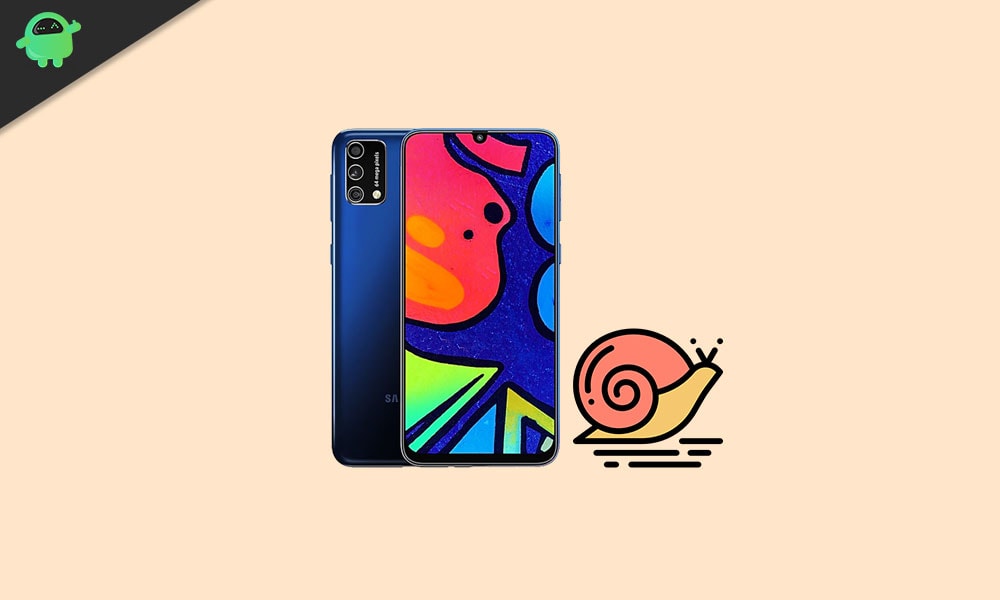 How to fix Samsung Galaxy F41 Running Too Slow?
The solutions mentioned below will definitely give you a performance boost. That is if there are no hardware defects. The solutions mentioned below only work if there are any issues with the software. If you notice no change in performance even after trying all these methods, then the issue might be a bit more severe, and you might need some hardware replacements.
Clear the background and restart the phone:
We have multiple apps on our phones, and most of the time, we keep multiple apps running in the background. Apps running in the background will eventually crash, which might sometimes slow up the device overall. So if you have several apps running in the background or a particular app running in the background for a while, then you clear it right away.
To clear the background applications, tap on the recent menu button on your smartphone. This will bring up a preview of every application running in the background. Tap on the Close All button on the screen, and it clear every app from the background. Now press the power button and restart your smartphone. After this restart, your Galaxy F41 should perform as it should again.
Update the device and the apps installed in it:
OEMs push out an update to smartphone quite regularly as the development of the OS is never really perfect. Now and then, there is a bug ruining everything but the OEMs quickly push out updates to clean up these bugs. However, if you do not update the phone's OS much, then your device will definitely be slow with all the bugs in the OS. Update your phone's OS right away and make sure that it is running on the latest version.
Next, you also need to update all the applications on your smartphone. A buggy application is sometimes enough to slow down the entire device. So it would be best if you keep updating all the applications regularly through the Google Play Store application.
Free up the internal storage:
If you have, most of your storage filled up, that could be a potential reason for the performance lag. A lot depends on the internal storage of a smartphone, and if it is filled up, it takes longer for the processor to work on it. So you need to have a few Gigabytes of data free in the internal storage. Open up the File Manager and delete every bit of unnecessary data that you can find. Additionally, it would be best if you also uninstalled the applications that you don't use anymore. Ensure that you have at least 4GB of free storage, which will be enough to keep the Samsung Galaxy F41 free from performance lag issues.
Reset settings:
If you have tweaked around the settings on your phone and you are experiencing performance issues after that, then you have definitely changed something that you should not have. If you are not sure what in the Settings menu is causing the performance lag, do a settings reset. It will reset the settings completely.
Go to Settings > General management > Reset menu > Reset settings. Tap on Reset settings to confirm and proceed with the reset. If you get a screen to enter a PIN or password, then do that, and your settings will be reset.
Now check if your performance is back to normal or not. If not, then try the final solution below.
Factory reset:
A factory reset is indeed the last thing you should try on your smartphone as it will clear up everything on your phone. From messages, contacts to videos, and images, everything will be wiped out. So back up all the data that you need and then go ahead with the factory reset.
Go to Settings > General management > Reset. Then choose 'Factory data reset" followed by Reset and then finally Delete All. If you get a screen to enter a PIN or password, then do that, and your phone will be reset. It will be like a brand new phone that you just purchased.
Now check if your performance is back to normal or not. If not, then you might be having hardware problems.
Go to your nearest Samsung Care, and get the hardware on your phone, checked out. If there is anything wrong with it, you will get the hardware parts replaced under warranty if there is no physical damage to the smartphone.
So that is all about fixing the too slow performance of the Samsung Galaxy F41. If you have any questions or queries about this guide, then comment down below, and we will get back to you. Also, be sure to check out our other articles on iPhone tips and tricks, Android tips and tricks, PC tips and tricks, and much more for more useful information.