Galaxy Watch got its first update a month back just after their new smartwatch was up for sale. Now, they are ready to release their second update to the wrist devices. The new update is much awaited as its going to bring along many vital improvements that will enhance the overall user experience and user experience like playing music as well. Yes, the changelog does not have much detail as in what the improvements are.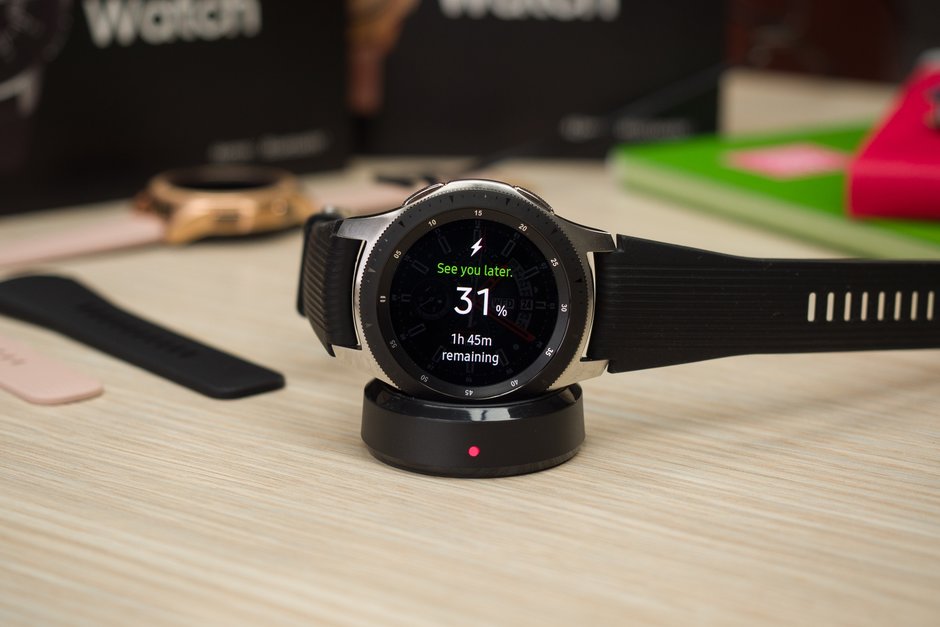 The new update is also expected to improve the charging as well. This of course, Samsung has been telling about in their changelogs in most of the Samsung updates that have been released over time. But till date, no battery issues have been reported in regard to the Galaxy Watch and improvements to the battery charging have just been added to the second update. And, the Galaxy Watch, 46 mm variant in general, has a very good battery life and expectations are for it to run long as well.
The latest or second update for Galaxy Watch rolls out as the OS version to Tizen 4.0.0.1. The updates build number is R800XXU1BRJ4 for 42 mm and R810XXU1BRJ4 for the 46 mm Galaxy Watch. For now, the update is available only for the United States and should reach other regions soon. The update can be downloaded via the Galaxy Wearable app paired to your smartphone.
For those who think there's no need for smartwatches should ask those who have big screen devices. Yes, a smartwatch makes it easy to handle most of the features. Like, just by looking at the dial you can know who's calling, what's the weather or sending you messages, and much more. But, their low battery life (most just give two days backup) makes them that much unpredictable.
LTE enabled variants also have gotten some bug issues fixed which also includes the sound irritating issue where the phone number information just disappears as you redial a number. Anyhow, now with the 14Mb update, your smartwatch will give a quite stable e-SIM activation routine and also the issue where the VoLTE icon would disappear even with the connection is active.
As for those who have the Bluetooth Samsung Galaxy Watches will need to keep a sharp eye out for their OS version update that will come in a bit bigger size- 62.75 MB to be exact.
A quite intriguing fact the highlight of the app is its battery charging endurance in the previous reviews and to be honest, no stability issued were reported either. And, here we have to say, this proves why big companies are big, as they prefer smooth software experience to show to the likes of their rivals like Apple Watch.