Xiaomi is one of the pioneer smartphone manufacturers in the present scenario that has gained a lot of success in a very short time period. The innovative engineering and top quality with lowest price tags on all their products are actually the true reasons that are responsible for their popularity. Currently, they are trusted by a very large number of people. In fact, in a few Asian countries such as India, they have set record sales. One of their recent widgets is MI Max 2 4G phablet smartphone that has become extremely popular.
The famous Gearbest website is back with an amazing deal on this smartphone. Its actual price is $235.99. However, through this offer, you can own it by paying $213.99. Of course, it's the lowest price on this product and you might have no idea that currently its one of the best deals on this device on the internet. To avail this price, you need to apply coupon code Max2js before selecting the payment making option. Thus, you must take the full benefit of this deal.
Xiaomi first launched this smartphone May earlier this year. There are certain features that have widely been appreciated by them. The 6.4-inch display offers an excellent screen resolution of 1920 × 1080 pixels. This makes it one of the best choices for those who want to experience everything on a big screen.
When it comes to performance, the MI Max 2 is powered by 2GHz Octa-core processor with 4 GB of RAM. This makes it best for handling or performing any task even if it is very complex. There is no need for you to worry about the performance. Xiaomi has designed this smartphone to fit the needs of one and all. It comes with 64 GB of Rom that can even be extended to 128 GB through an SD card.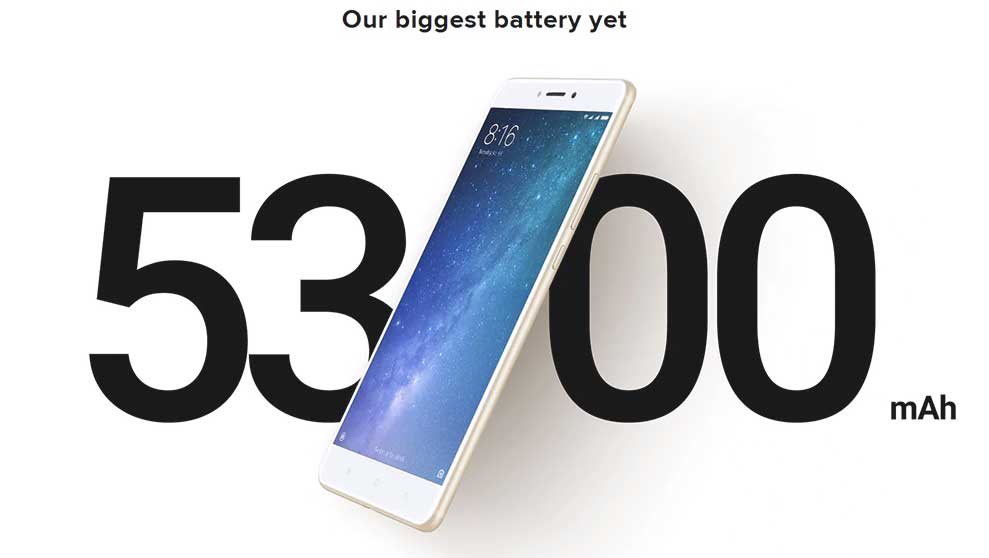 For those who love capturing pictures, Xiaomi has equipped it with best quality cameras. The 12 Megapixel primary cameras always make sure that you capture best snaps all the time while at the same time the 5 Megapixel selfie shooter ensure your quality pictures with loved ones. The leading feature is Android 7.0 Nougat that makes it one of the perfect choices when the need of buying a smartphone is felt. Along with Nougat, Xiaomi has also equipped it with another noticeable feature and i.e. battery which is 5300mAh and is enough to offer 2 days backup with decent use.
This gives you more than enough reasons to own this device. Visit Gearbest website and grab the deal before it's actually gone. Obviously, it's one of the deals that you must not miss
Congratulations in advance for your new smartphone!