You can now find the Zhongli Story Quest in Genshin Impact. What's more, it is recommendable that you try out the all-new Geo polearm user now. As a matter of fact, he is proving to be a powerful and useful character, indeed. In the early parts of this quest, you will come across a certain feature known as Vortex's wake.
In this, you must go through some islands looking for certain relics. Our latest guide here will show you how to complete Vortex's Wake in Genshin Impact.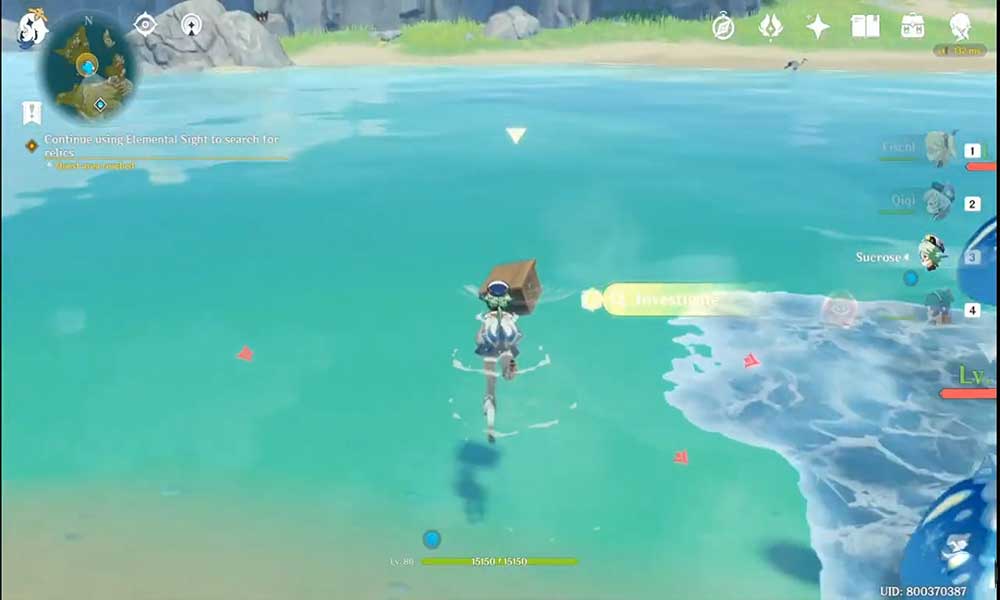 How to Complete Vortex's Wake in Genshin Impact
You can begin the Zhongli Story Quest by tapping on the compass icon in the screen's top-right portion. In the menu, choose the Historia Antiqua Chapter from the menu and go all the way to Liyue Harbor. Once there, you will need to make your way to the Pearl Galley.
The First Relic
You must battle the Hilichurls around the chest in order to acquire the first relic. Admittedly, it seems to be part of just another world chest at first. However, it is an actual part of the quest itself. After vanquishing your foes, open the chest and claim the relic.
The Second Relic
You will find the second relic on that island itself. Approach the southern side of the sea, and you will find a crate floating on the water. Swim-up to it and press your use key to inspect it. You will thus acquire the Customs of Liyue box.
Also Read: How to Reduce Lag and Boost FPS in Genshin Impact
The Third Relic
After obtaining the second relic, swim southwest up to another island, make your way to the yellow marker, where some mimic monsters will turn up. These beasts can hurt you badly, like the Oceanid.
Thus, you need to be on your guard. Kill all of them, and you will be rewarded with a Mysterious Stone Tablet. Go to the western side, where you will find Kliment and Wanyan, the archaeologist, together.
That is it for now. We hope our guide helps you complete Vortex's Wake in Genshin Impact. For more gaming and other updates, subscribe to our YouTube Channel. Also, check out our Gaming Guides, Windows Guides, Social Media Guides, iPhone, and Android Guides to know more.