It's known to all that most of the PC games do come with multiple bugs and errors that we can't deny. However, some of the game developers quickly fix multiple issues by pushing new patch updates. While some patch updates may fix some issues but add new bugs as well which is quite unfortunate. Still, we'll expect that miHoYo will soon release a new patch update that will fix Genshin Impact Failed to Verify 1004 error permanently.
However, if you're a hardcore Genshin Impact player and don't want to wait further for a patch fix then you can follow this full troubleshooting guide in order to quickly resolve the issue so that as of now you can easily able to play the game on your PC/Laptop. According to the popularity of Genshin Impact within a couple of weeks after release, it seems that a couple of errors are literally appearing to the players and this particular error is one of them.
How to Fix Genshin Impact Failed to Verify 1004
Here we've shared a couple of possible workarounds that should work for you if properly followed.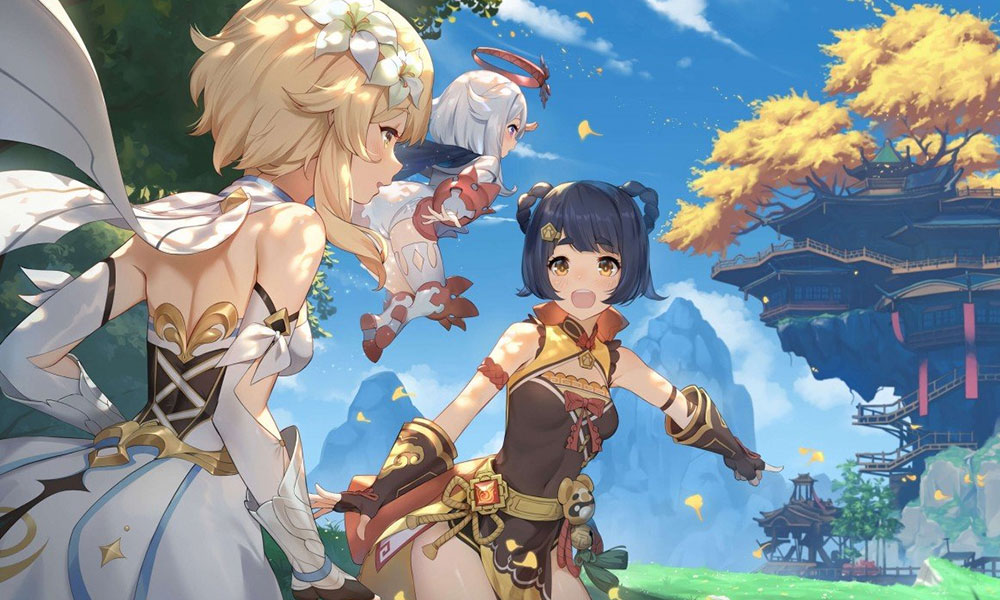 1. Run as Administrator
Right-click on the Genshin Impact desktop shortcut file and click on Properties.
Next, go to the Compatibility tab > Click to mark the 'Run this program as an administrator' checkbox.
Then click on Apply and OK to save changes.
Restart your computer and try launching the game again.
2. Disable Antivirus & Firewall Software
Make sure to disable the antivirus software on your PC as well as the Windows Firewall program to bypass the game files to run properly. Whether you're using a third-party software or default Windows software, this action is required if in case, you're encountering the Genshin Impact Failed to Verify 1004 error message on your PC.
3. Add Exclusion to Antivirus and Firewall
For Windows Defender:
Press Windows + I shortcut to open up the Windows Settings page.
Click on Update & Security > Click on Windows Security.
Select Virus & Threat Protection > Under the Virus & Threat Protection settings, click on Manage Settings.
Head over to the Exclusions > Click on Add or remove exclusions.
Next, click on Add an exclusion > Select Folder.
Browse the installed Genshin Impact folder at C:\Program Files (x86)\.
Set the exclusion and apply changes.
Once done, restart your PC and you're done.
For Windows Firewall:
Press Windows key on the keyboard > Type Firewall from the Start menu search.
Now, click on the Firewall & network protection.
Click on 'Allow an app through firewall'.
Here you can see the 'Allow apps to communicate through Windows Defender Firewall' page.
Click on Change settings > Now, scroll down and select the Genshin Impact. Select both the Private and Public domains.
Click on OK to save changes.
Finally, restart your computer and try launching the game. We can assume that Genshin Impact Failed to Verify 1004 error may not appear anymore.
4. Reinstall the game
Completely reinstalling the game should work properly. Go to the Control Panel > Uninstall a program > Right-click on the Genshin Impact and click on Uninstall. Follow the on-screen prompts and then delete this game. Once done, restart your computer and try reinstalling it directly from the Genshin Impact website.
5. Download Genshin Impact without Launcher
You'll need to download the Genshin Impact game from this link.
Now, move the downloaded zip file to the following location:
C:\Program Files\Genshin Impact\Genshin Impact Game
Don't extract the zip file > Now, play the game as usual with the launcher and it will automatically detect downloaded files.
6. Update Windows and GPU Drivers
Make sure to update both the Windows and GPU drivers on your PC in order to make it compatible to run all the latest programs easily including Genshin Impact. Sometimes an outdated driver or Windows build can cause graphical glitches.
If you're using the Nvidia graphics card then update the GeForce Experience app on your PC from the Nvidia official site here. But if you're using the AMD graphics card on your system, then update the latest AMD Drivers from here.
That's it, guys. We hope you've found this guide useful. Feel free to ask in the comment below.