Genshin Impact is continuously capturing the hearts and minds of many players ever since its global launch. It features an open-world environment along with an action-based battle system. Moreover, the availability of multiplayer mode has given this game more preference over others.
Apart from completing quests and engaging in action combats, you can do several other things in Genshin Impact. Upgrading your character and weapons is one of them.
Upgrading these things is easy, but collecting the currencies to complete your upgrades is challenging in disguise. Mora is an in-game currency that you need to earn in Genshin Impact. Mora is a functional currency, and you need to make more to spend more.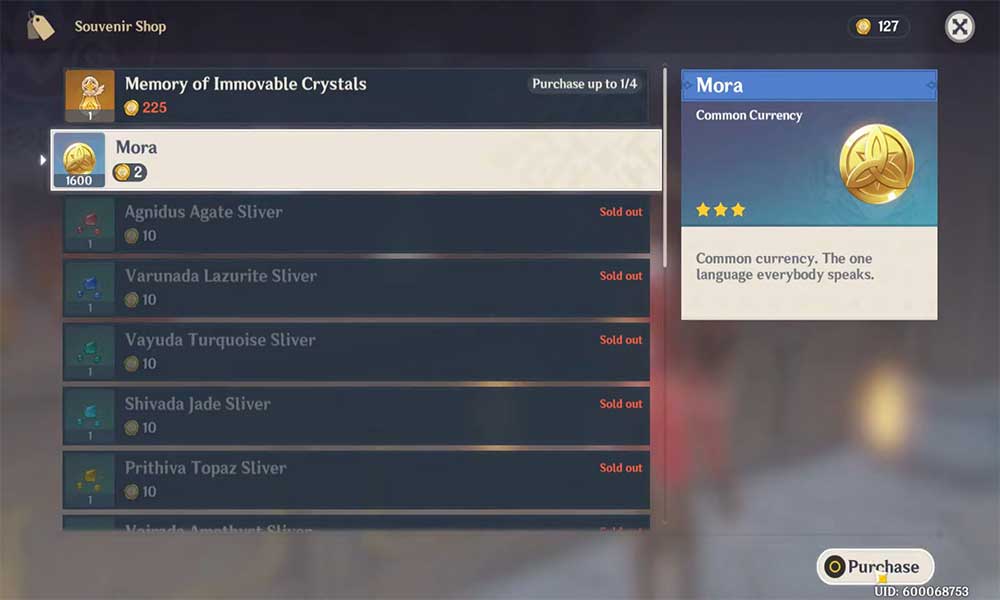 How to Farm Mora in Genshin Impact
Given below are some of the purchases and upgrades you can perform using mora:
Upgrading your weapons

Upgrading your character.

Buying goods from stores(Other than the Souvenir store)
However, if you need more of Mora, you will need to perform some more tasks and get your hands off to work. Below given are some of them.
Trade Sigils
It is the most convenient way to farm Mora in Genshin Impact. Sigils are readily available around the map. Farming Sigils will get you an easy mora in exchange. So make sure to look out for Sigils during your journey. Given below is everything you need to know about trading Sigils for Mora.
Trading 2 Sigils will give you 1,600 Mora. Moreover, this trade can be made infinite times.

Trading of Sigils can be done in jewelry shops in the central city. 
Ley Line Outcrops
This method is also an excellent way to farm mora. Furthermore, you have to activate Ley line outcrops and defeat all enemies to get this currency. After activating Ley Line, you will need 20 original Resin to open the blossom and get the reward. In addition to this, the amount of mora you can yield by this method depends not on the amount of resin you have.
Complete Quests
Players are awarded a chest after completing quests. You can collect a fair amount of mora from these chests. So make sure to collect them after completing every quest. 
Trade Stardust
We recommend you to use this method only if you are desperate for quick money. Besides, ten stardust will give you 10,000 Mora. However, the stardust can be exchanged for several other useful items. So make sure to use them wisely.
Along with the above methods, defeating the monsters and using promo codes can also prove helpful.
That's all we got with farming Mora in Genshin Impact, and we hope this guide was helpful to you. Now, check out our Gaming Guides, Windows Guides, Social Media Guides, iPhone, and Android Guides to know more. However, if you have any queries, comment below with your name & email ID. Also, subscribe to our very own YouTube Channel in order to watch awesome videos on gaming and smartphone tips and tricks.