Genshin Impact contains a lot of useful items that players can explore and collect during their adventure. The game features different varieties of Flora. Out of them all, Valberry, a tiny pink berry, is of great importance in Genshin Impact. Valberry is a useful item that plays a role in character ascension, so if you need to ascend a character, you'll probably need a handful of this berry.
If you don't already know where to find Valberry in Genshin Impact, then our guide below will help you learn something informative. Reading on, you'll find a guide on Valberry locations in Genshin Impact so that you no longer have to spend time searching for them in the game. That being the case, we'll look right into the guide on where to find Valberry locations in Genshin Impact.
Genshin Impact: Where to find Valberry locations
The Valberry locations in Genshin Impact are spread all over the Stormbearer mountains. If you're wondering where Stormbearer mountains are and haven't explored it yet, you'll find it to the northeast side of the map. In order to spot them, look out for berries with a light pink hue. If you need specific locations of this berry, then refer to the screenshot below, which marks out all the locations with a red arrow.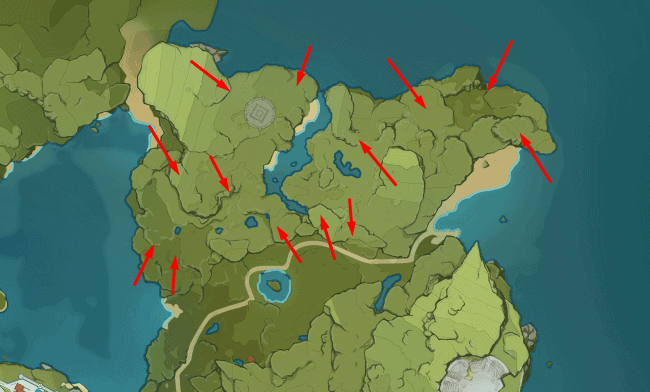 Valberry in Genshin Impact grows in clusters. This makes the hunt easier for players that only want a few of these berries. When you do collect enough Valberries, you'll be able to ascend the characters in the game. That said, we hope reading the article above has equipped you with some bit of information. Please let us know by commenting down below if you have any further queries regarding the same.
Also, check out our iPhone Tips and Tricks, PC tips and tricks, and Android Tips and Tricks if you've got queries for it or want help. Thank you!