Call of Duty: Warzone is a game launched to overcome the gap in the series of Call of Duty for battle royale games. The game is free to play and features 150 players in its battle royale avatar rather than the traditional 100 players. Moreover, the game is available to all the major platforms, including Microsoft Windows, Xbox One, and Play Station 4. The game also features cross-platform play as well as cross-play for the convenience of its players. Looking at all this the game seems a great package of entertainment along with enthusiastic gameplay.
Talking about the gameplay as you know it is a shooter game, so supply gear is part of the essentials to survive the harsh environment put around. So you need a notable item that is called the Armor Satchel. Further, you can also share the item with your teammates too. Moreover, if you have an Armor Satchel, your party member can carry up to eight Armor plates rather than the default four. So this sounds interesting, right? If you are one of those, who is struggling to get the Armor Satchel, look no further as this guide is targetted towards you. Without wasting any more time, let's get started.
How to Get the Armor Satchel?
You can find the Armor Satchel while playing itself. It is that simple. You just have to loot and investigate all the crates and loot boxes (BUY Station) as possible on the battlefield. Moreover, you can also find it in random pickups throughout your gameplay session. But now there is a contract reward that you can use to get your hands on the Armor Satchel.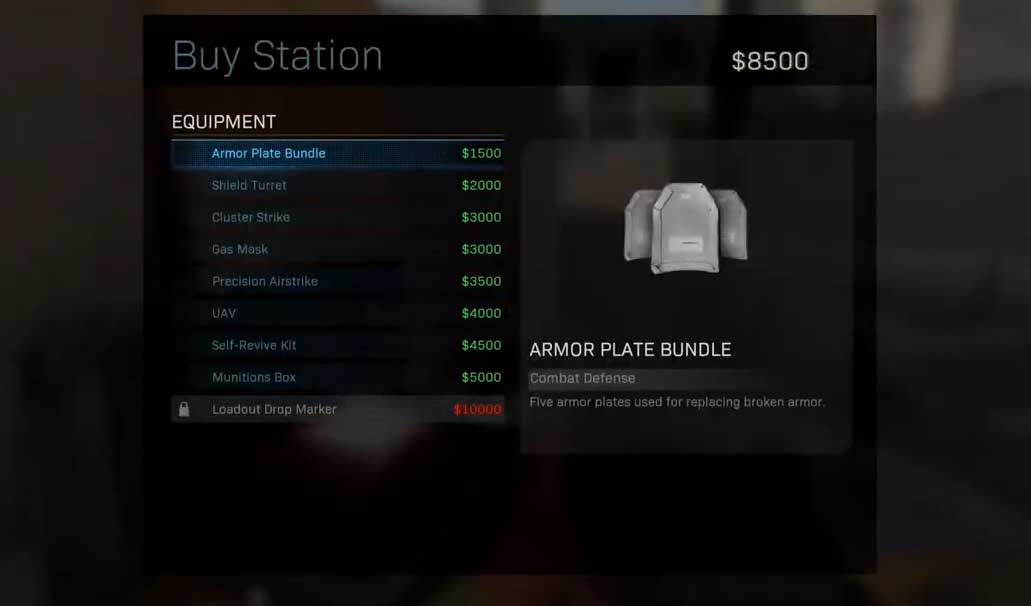 The contract which we are talking about is a mission, The Scavenger Contract. Earlier when you used to complete these contract missions, you can your friends received gas masks. That helped survival outside the play zone. Now, these contract missions offer the Armor Satchel when you complete them.
But the sad thing is, when you pick up the Armor Satchel, you will not be able to find eight Armor plates although it increases your carry capacity. If you want to make use of the full potential of Amour Satchel, make sure your squad members to call you out whenever they see an Armor plate.
Whoever carries the Armor Satchel must not rush to take a fight or combat. The most sought out reason for this is, if they get down, they won't be able to distribute the Armor plate to the required teammate. Just take of this, and you are good to go.
Wrap-UP
This guide was to help the users to find Armor Satchel and make the most use of it in Call of Duty: Warzone. After following our guide, the users will have more mature gameplay and strategy with Armor Satchel. We hope this guide helped you. If you have any queries or feedback, feel free to comment down below with your Name and E-mail ID. Likewise, check out our iPhone Tips and Tricks, PC tips and tricks, and Android Tips and Tricks for more such tips and tricks. We urge you to participate in the $100 giveaway by subscribing to our YouTube Channel. Thank You.