New Horizons is the latest addition to the life simulation video game Animal Crossing, developed and published by Nintendo. Animal Crossing New Horizons is the fifth main title of the Animal Crossing series, and its release dates back to March 20, 2020, on Nintendo Switch. You will be playing the game in real-time, with the gameplay just like the previous titles of the series. New Horizons starts off with a customizable character for the player, setting out to develop a desert island. The story of the game further progresses as a whole variety of animal characters, known as Villagers, come to seek shelter on your island. You can see the Villagers list on New Horizons here.
The Zipper T. Bunny has hidden a variety of special eggs across your island in recent days as part of the celebration of Bunny Day. This takes you on a quest to find these different eggs, which will be fairly difficult. One such egg is the earth egg. Just like the name implies, these can be found on the ground. Fort this purpose, we have come up with a short guide below that'll help you find the earth eggs. So without diverting much, let's see how to get Earth Eggs on Animal Crossing New Horizons.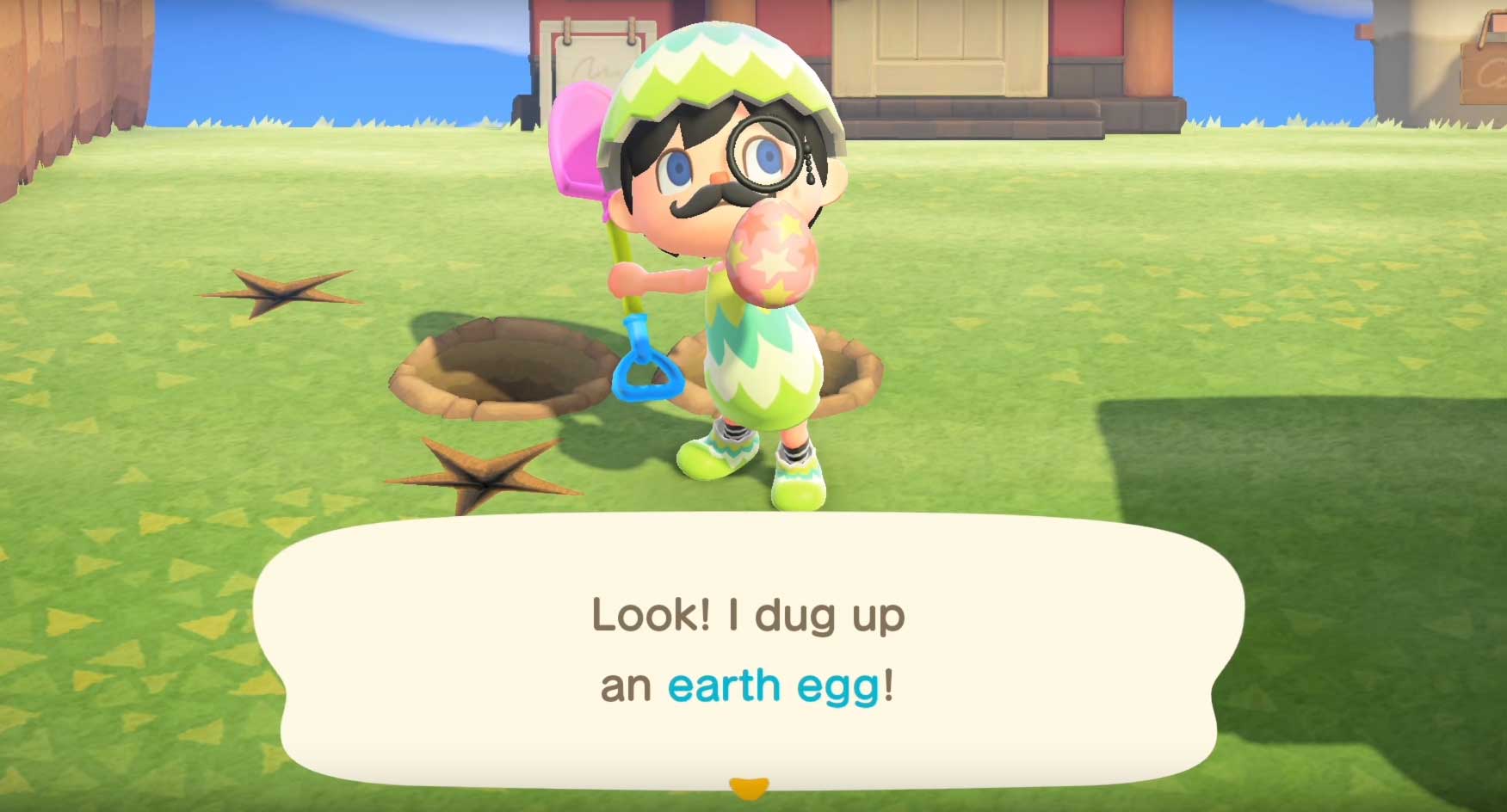 How to find Leaf eggs in Animal Crossing: New Horizons explained
Walk around your island
Look out for cracks in the ground. These cracks are similar to those that contain fossils
Walk up to them and you'll be digging into the crack. If you're lucky, it'll contain the earth egg.
Summing up the guide, it is, in fact, quite easy to find the earth egg. Collecting all the hidden eggs will help you craft a variety of special Bunny Day themed items and you can read this article if you're wondering how to find the Leaf Eggs. It's ideal that you put in the effort to collect all the hidden eggs. This will be helpful for you to build a better portfolio of your island. Happy gaming!
We hope this guide was helpful to you. If you have any queries or feedback, feel free to comment down below with your Name and E-mail ID. Likewise, check out our iPhone Tips and Tricks, PC tips and tricks, and Android Tips and Tricks for more such tips and tricks. Thank You.