Do you want to know how to Get Missing Doom Eternal Makyr Slayer skin DLC? If yes, then check out this article. Having the skin will look like your slayer similar to the Makyr in the gameplay. So, most of the interested Doom Eternal players are looking for the new slayer skin in the newly released DLC which is free to download for the existing Doom Eternal players.
Now, even if you're not getting the Makyr slayer skin in the DLC then how you can claim it from the inventory. Well, the answer is quite simple and straightforward which we've mentioned below. So, without wasting further ado, let's get into it.
How to Get Missing Doom Eternal Makyr Slayer skin DLC
You can easily get the makyr slayer skin or unlock it by purchasing the base pack or the Add-on of The Ancient Gods Part 1 or the Season Pass. It's based on the Podium with animations, skins, player badges, icons, etc. Once you finish challenges and playing battle mode, you'll get all of these.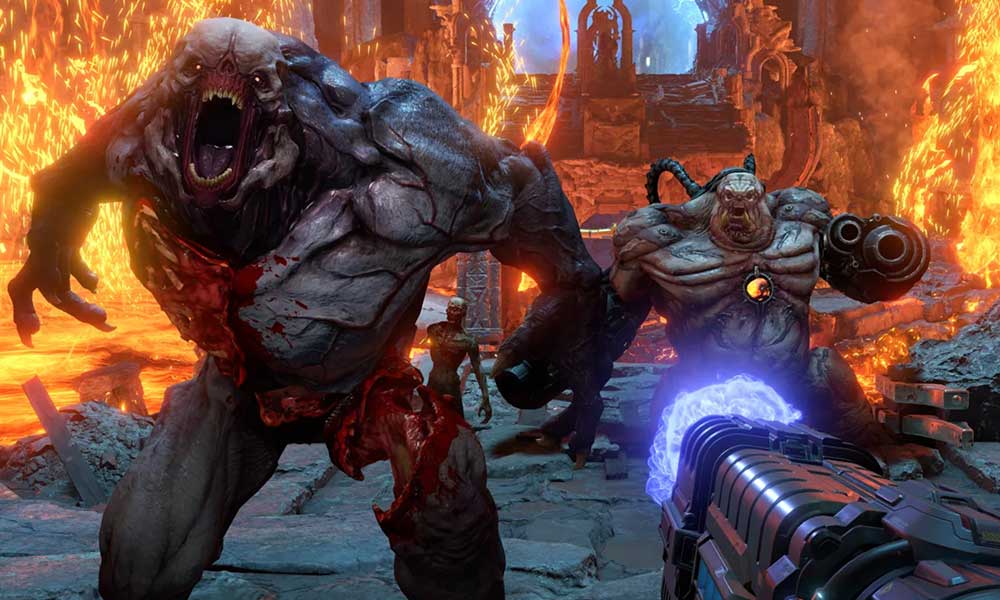 In order to equip it, head over to the Customization from the main menu > Start tweaking options according to your choice.
If you want to get the missing makyr skin then you can follow some of the possible workarounds below:
Wait on the main menu for a while and then go in or out of some menus repeatedly. It will definitely pop-up about the new skin.
In some cases, even if it notifies you that it has arrived, you can't find it in your inventory. So, go back to the main menu of the game and go back to the Slayer Customization option again.
However, if these don't work for you, Bethesda Support has mentioned another way that you can check below.
We are experiencing delays granting @Playstation users the Maykr Slayer Master Collection skin as part of the DOOM Eternal: Ancient Gods – Part One. We are actively working on a solution. pic.twitter.com/PnWR9Sp7PD

— Bethesda Support (@BethesdaSupport) October 20, 2020
That's it, guys. We hope this article was helpful to you. For further queries, you can comment below.