This tutorial outlines the steps to get notification light or LED on Galaxy S20, S10, or Note 10 Series. These flagships from Samsung boast of some of the best smartphone specs that you are ever likely to get a hold of. The recently released Samsung Galaxy S20 series has some truly wonderful specs. For example, you get a 120hz display, Qualcomm SM8250 Snapdragon 865 chipset, 8GB of RAM, a triple rear camera (64+12+12MP) setup, and a 10MP front camera. All this is further supported by a 4000mAh battery, with a 25W quick charge support. Along with the same, you also get similar high-end specs on Galaxy S10 and the Note 10 series as well.
So with so many power-packed features, it seems to have incorporated all the necessary features, except for the notification LED. Yes, unfortunately, you don't get to see the notifications light on any of the high-end Samsung devices. However, with the help of an app, you could very easily get to enjoy the notification lights on Galaxy S20, S10 or Note 10 Series. Let's check out how this could be done.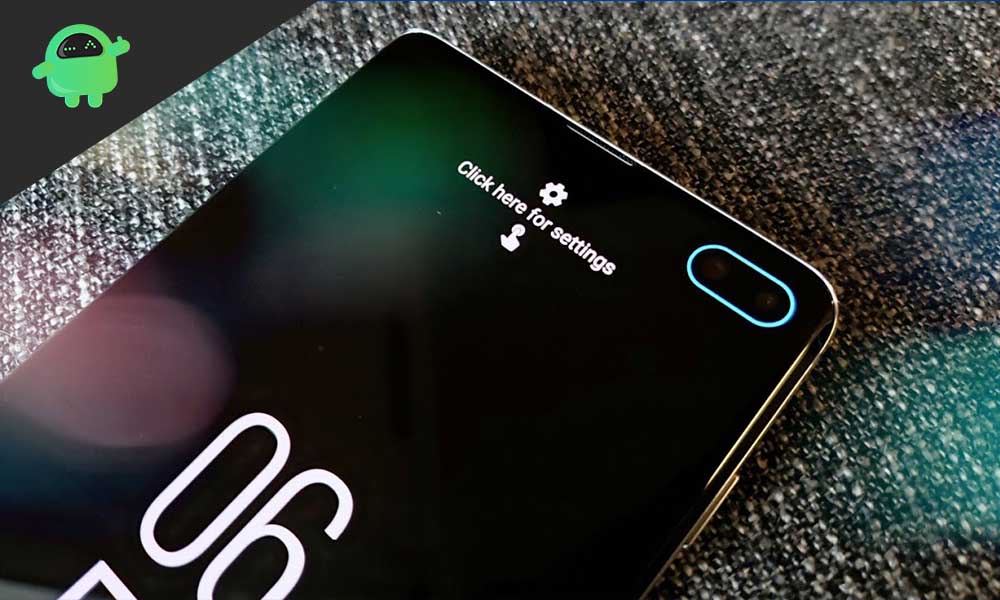 How to Get Notification Light or LED on Galaxy S20, S10 or Note 10 Series
The aodNotify app adds a notification light directly to Samsung's Always On Display. Well, not only that, but you could also select different types of notification light styles. Likewise, it could show the notification light around the camera cutout, screen edges or even simulate a notification LED dot in the status bar. And if your device has been updated to OneUI 2.0 (Android 10), then you could use the low energy mode too.
Talking about low energy, you might have a general concern regarding battery consumption, as these apps are generally known to take up heavy battery juice. However, the developer claims that since this notification light app is integrated into Samsung Always on Display, the battery consumption stands minimum. On that note, if you aren't a fan of this AOD, the app can make sure to only activate the same when you receive any notifications. Or taking it a step further, you could also make it directly display important notifications without enabling the Always On Display. With that said, let us check out some of its features. For the geeks, we have also shared the battery usage per hour stats, don't forget to check that out as well.
Main Features:
Notification Light or LED for Galaxy S20, S10, Note 10 and others!
Low energy notification preview (android 10+)
Activate Always On Display (AOD) only on notifications
Charging / Low battery light / LED
Other Features:
Notification light styles (around the camera, screen, LED dot)
Custom app/contact colors
ECO animations to save battery
Interval mode (on/off) to save battery
Night times to save battery
Minimal battery consumption
Battery Usage Per Hour:
LED – 3.0%
LED & INTERVAL – 1.5%
NOTIFICATION PREVIEW – 0.5%
LED & ECO – 1.5%
LED & ECO & INTERVAL – 1.0%
ALWAYS ON DISPLAY – 0.5%
Download the App
So if you wish to try out the Notification Light or LED on any of your Galaxy S20, S10 or Note 10 Series device, download and install the app from the below link:
[googleplay url="https://play.google.com/store/apps/details?id=com.jamworks.alwaysondisplay"]
Now that you have downloaded the Notification LED app on your Samsung devices, let us check out what it has to offer:
You could enable the Notification LED right around the camera cutout. it will look something along this line: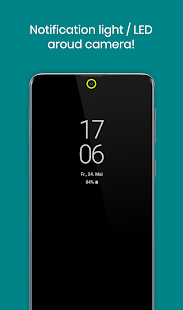 Likewise, you could even hide the AOD on your device and only make the Notification light or LED be visible.
But if the camera cutout isn't something of your liking, you could go for the edge lighting option as well.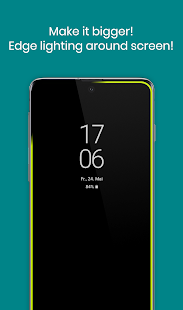 Similarly, if your Galaxy device has been updated to Android 10, you could try the low energy notification preview as well. This is how it looks: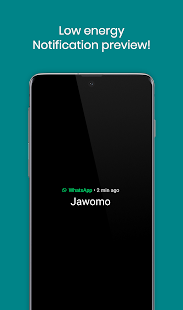 Finally, there are other customization options that you could try out.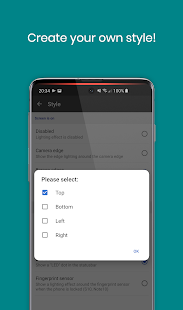 So with this, we conclude the guide on the steps to get Notification Light or LED on Galaxy S20, S10 or Note 10 Series. Do let us know what you think of this app in the comments section below. Likewise, check out our iPhone Tips and Tricks, PC tips and tricks and Android Tips and Tricks for more such tips and tricks.