Smartphones are gadgets which can do a lot for you. There is nothing wrong with saying a smartphone has superpowers. A smartphone so small that can be kept inside your pocket is powerful enough to make your daily life very simple. On such major feature included in a smartphone is the ability to find directions. The maps are the app available with iPhone X that can get you directions very precisely. The same app can do more to you than just getting you the route. Read through this article to known how you can get proper navigation using the maps app on iPhone X.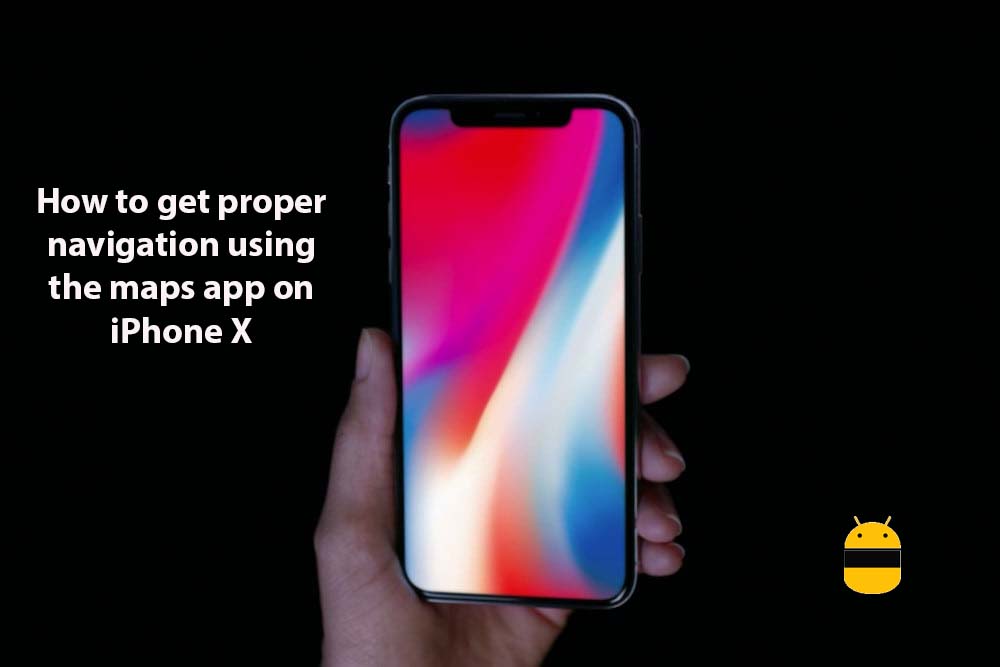 The native maps app available with the iPhone X is powerful and can provide you something better than other third-party apps. Navigation is the basic need but for many people, they need more from it. The maps app is smart and can act as the one solution to help you have a good travel.
How to get directions
Getting directions on the map app is really easy and you can get directions even to the rural part. The steps to get directions are:
Open the maps app
Enter your destination name on to the search box
Select the needed destination from the list
Tap on directions
You can select drive, walk, transit or ride directions as you prefer to the same destination
If there are multiple route options, select the one which suits you
Tap go when you are ready
Now the navigation will be switched on giving you proper direction live. If you want to stop the navigation you can at any time tap on end.
In cases like during a long travel and if you want to find a restaurant or fuel station you can easily do it with the maps app. There is something named as route card, which can be used for this. The steps to find this out are:
During navigation swipe up on the menu
Select the type of place you are looking for
Tap go when selected
When you are ready to continue the main journey tap on the blue banner, which will be at the top of the screen
Avoid traffics and tolls
You can make your travel easier by avoiding routes with tolls or traffic. Maps will clearly notify it with signs on your route. Orange and red lines show minor and heavy traffics on the route. There are also other signs for denoting any obstructions on the route.
I hope this guide was useful in understanding how to get proper navigation using the maps app on iPhone X. If you have any queries or feedback, please leave a comment below.