Everybody needs to get access to things fast. And when it comes to smartphones which are meant to simplify the daily life of today's man things should be fast. But making everything fast is a really bad idea which can affect your privacy greatly. So things should be in control at the same time things should be easy too. This, of course, is the biggest thing smartphone manufacturers should find a solution on. And apples do make it possible for users to get quick access without affecting their privacy and security. Rad through this article to find out how to get quick access from iPhone X lock screen.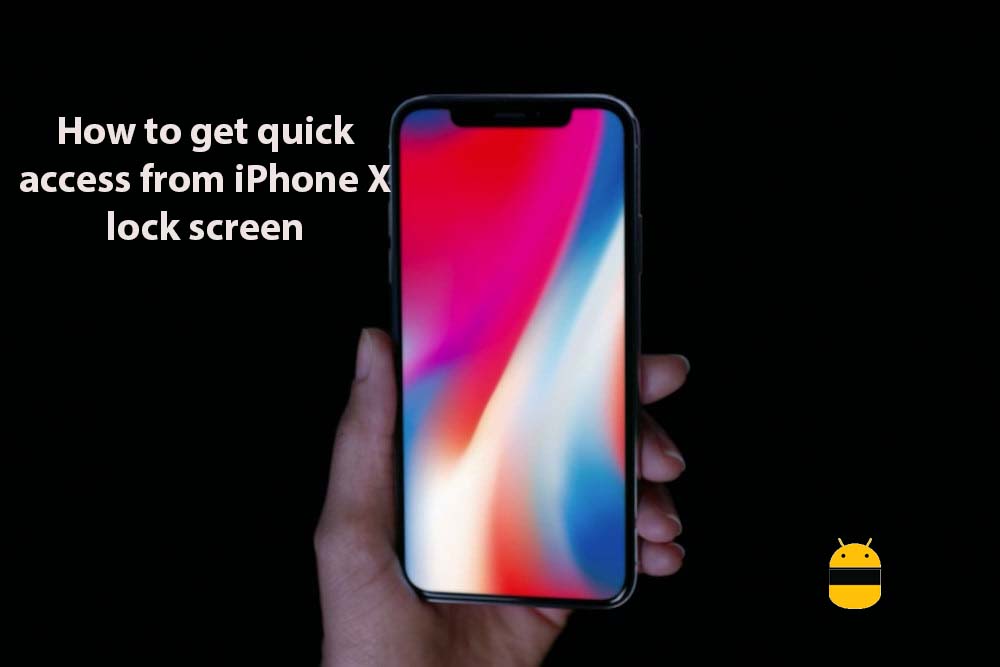 Ways to get quick access from iPhone X lock screen
Providing quick access to anything and everything is a major security threat. But iPhone users can access important things which really need this access. This done perfectly, without dealing with the sensitive information of the users.
How to get quick access to camera from lock screen
The camera is an important thing for iPhone. The new iPhone X camera has improved a lot and the one main reason why people don't care about its price tag is nothing but the camera itself. Getting into the camera app crossing the security hurdle of iPhone X might lead to loosing of an important shot. So for users to instantly get pictures iPhone provides quick access ability to the camera from iPhone X lock screen. You simply have to swipe left from anywhere on the lock screen to access the camera.
How to get quick access to today view widget from lock screen
The today view widget is an important thing on iPhone X which shows many needed information to the user. This can be obtained quickly from the lock screen by swiping right.
How to get quick access to recent notifications from lock screen
Notification for sure is an important part of any smartphone. This helps you never miss out on an update and it is for sure the most important thing which should have a quick access option. You can swipe up on your lock screen to access all your recent notification.
I hope this guide was useful in understanding how to get quick access from iPhone X lock screen. If you have any queries or feedback, please leave a comment below.