6Engaging in the battle against the Mongols who have invaded the thrilling open world of Ghost of Tsushima is no easy task. As you progress down the game, you will come across stronger and meaner opponents and progressively harder situations. In order to prevail and survive, you will have to upgrade your weapons and armor in the game.
Additionally, you must choose the right armor and upgrade it when possible as well. In this new guide, we will take you through the steps of upgrading your armor and weapons – including your Ghost weapons – in Ghost of Tsushima.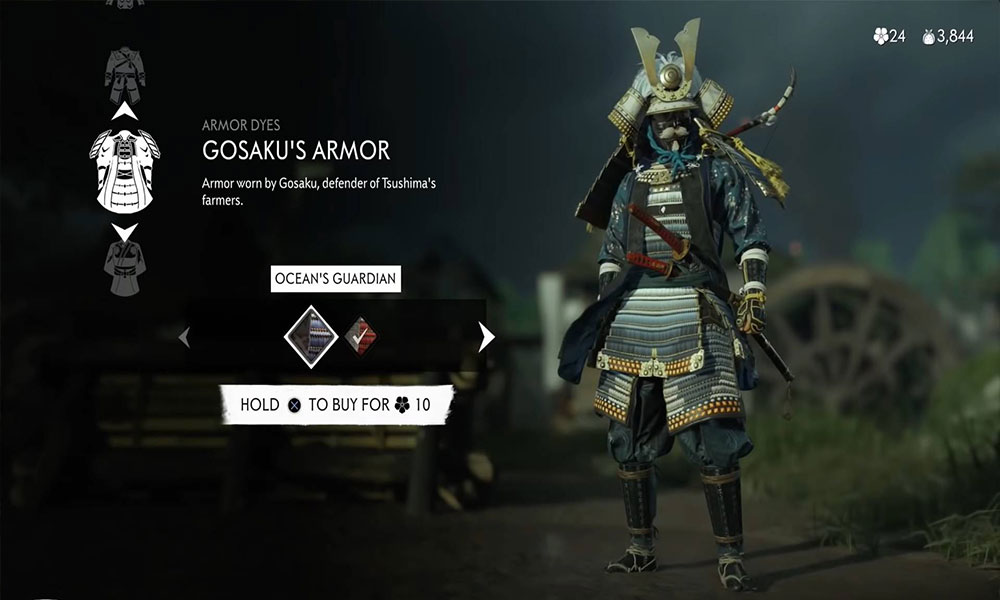 Upgrade Armor in Ghost of Tsushima
In Ghost of Tsushima, you will have to upgrade armor in two different steps. First of all, you must obtain the supplies and crafting materials required to perform the upgrade successfully. You will be able to find concerning materials like bamboo, iron, steel, and more all across the open world of the game. In case you face difficulty trying to obtain iron or steel, you can try raiding some Mongol campsites. They tend to stockpile valuable material over there, so you can loot it.
In the game, Supplies are more or less ubiquitous, so you should not have too many problems in collecting a good amount of them. You can also try selling unneeded crafting materials to the merchants in large towns, or at Survivor Camps. However, keep in mind that you may require these materials for future upgrades. So think well before you sell them off.
After collecting a good amount of crafting materials, you can visit any major town or village in the vicinity, and locate the Armorer. This is a unique vendor who has the ability to upgrade your armor sets to various tiers. This will not only change the appearance instead bestow certain new abilities upon them as well. Upgrading significantly enhances your armor and, in turn, your chances of survival during combat. So make sure you invest properly here, n this venture.
Upgrade weapons in Ghost of Tsushima
Like in the case of armor, upgrading weapons in Ghost of Tsushima requires two different steps. You will first have to accumulate a number of crafting materials such as bamboo, steel, iron, and of course, the salient currency of the game – Supplies. As mentioned in the previous section, you can explore the vast open world of Ghost of Tsushima to obtain iron, steel, and other items. You can loot them in plenty after clearing out Mongol outposts and camps. You can also obtain Supplies and crafting materials from the Gift Vendor in large towns.
After you have collected the right amount of the required materials, pay a visit to the Swordsmith. He will upgrade your Kanto and katana, which will boost their damage and make your stealth attacks much swifter as well. Usually, you can also find the Bowyer near the Swordsmith. If you visit him, he will upgrade your Half Bow or Longbow. Investing in these upgrades, like in the case of armor, will significantly enhance your performance in battle.
That is it for now. We hope our guide helps you upgrade your gear and emerge as a genuinely formidable samurai warrior in Ghost of Tsushima. If you liked this guide, do remember to check out our other Windows Guides, Gaming Guides, Social Media Guides, iPhone Guides, and Android Guides to read more. If you have any queries or suggestions, comment down with your name along with the email ID, and we will reply shortly. Also, do subscribe to our YouTube Channel to watch awesome videos on gaming and smartphone tips and tricks. Thank you.