Getting a Giant Trevally is a troublesome task in Animal Crossing New Horizons. The game is pretty challenging when outcomes to picking up rare items and in this case – the Giant Trevally. Although there are many tips and tricks and many rumors floating around to fish for Giant Trevally in the game. It is not that easy as you need to do some preparations before you actually catch the fish. Also, you can only catch this fish in a particular period of time and region. So if you're looking at the wrong region, then you won't activate the fish at all. But there are some clever tricks to pick up the Giant Trevally in Animal Crossing New Horizons.
Giant Trevally is one of the rare fishes and is very hard to get by. To catch it, you need to have an ample amount of patience and the right skills. Many users have tried to catch the fish but failed miserably. But there are proven tactics that can help you to achieve your goal to catch Giant Trevally in Animal Crossing New Horizons game. So let's see how you can catch one for yourself.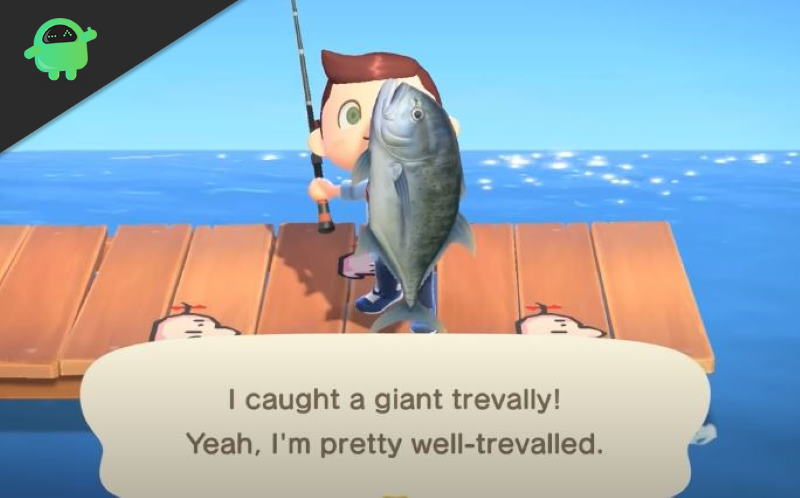 What is Giant Trevally in Animal crossing?
Giant Trevallies are the rare fish that you can catch in the game Animal Crossing New Horizon. The fish only appears in Nothern Hemisphere till May to October and on the Southern Hemisphere till November to April. There is no definite time when the fish will appear. It can appear at any time in the day or night. You can only catch the fish fishing off the pier to the ocean, and you can't catch them in any other water bodies. Giant Trevally has the second-largest shadow size in the game. After catching, you can sell Giant Trevally for 4,500 bells, which is a very good amount; in CJ it will be sold for 6,750 bells. It is very hard to farm them, and it is very variable without huge amounts of fish bait and time.
How to Get a Giant Trevally in Animal Crossing New Horizons?
There is no specific way to catch Giant Trevally in the game, however, if you met the criteria for the Giant Trevally to appear, then you can catch one, but there is no guarantee.
Step 1) Firstly, you have to know the time and location. From May to October, the fish appears on the Southern Hemisphere, and from November to April, it appears on Nothern Hemisphere.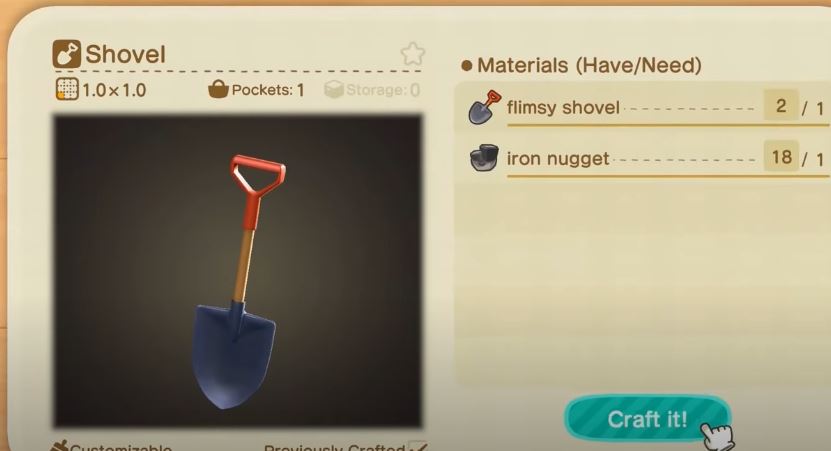 Step 2) Craft extra Shovels and fishing rod before you proceed to go to the location where you will be fishing.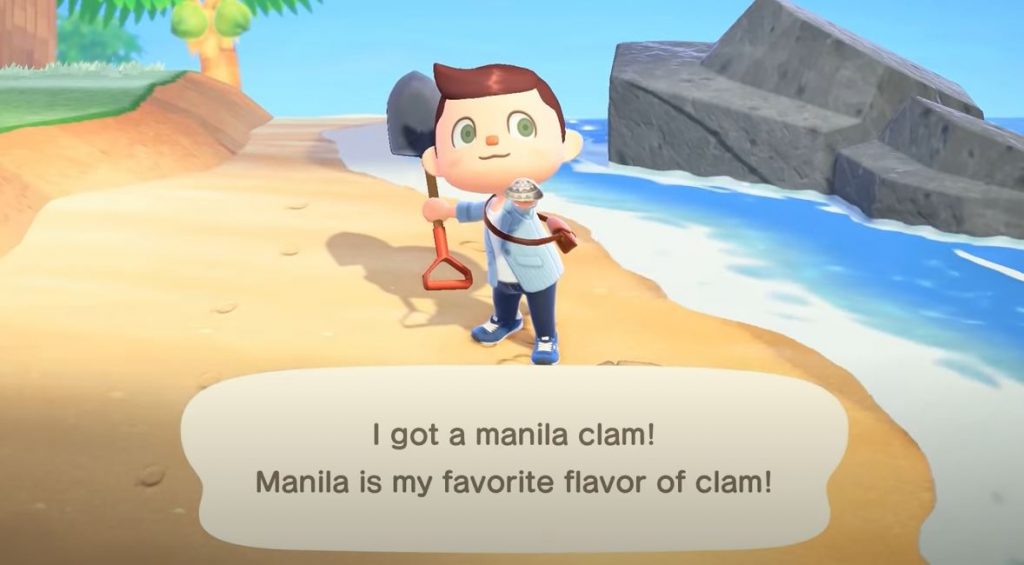 Step 3) After you have reached your desired location, then be prepared to spend most of the time in beach gathering manila clam, dug around the beach and gather as much manila clam you can.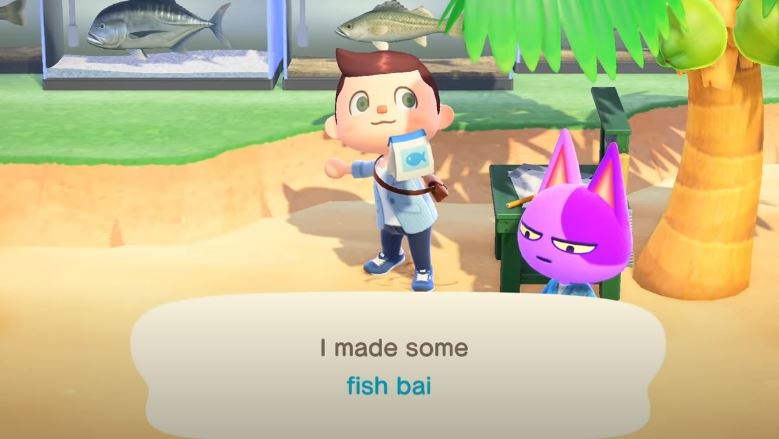 Step 4) Bring your crafting table with you to the beach so you can craft fish bait using manila clams.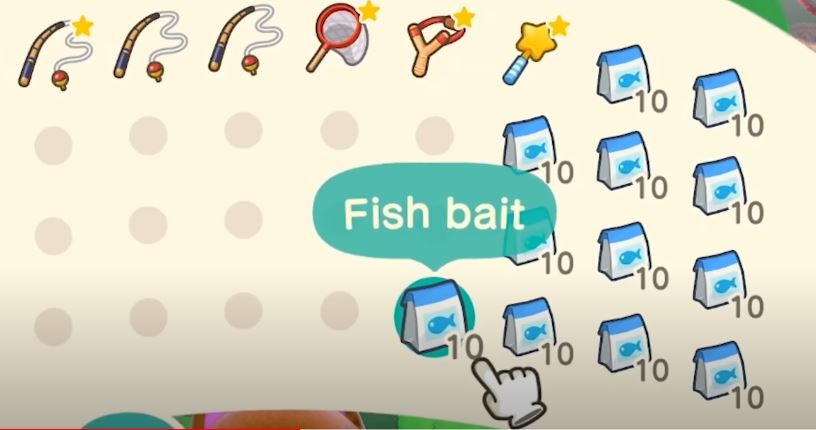 Step 5) Since the fish can appear at any time in the day, you have to continuously do fishing on the ocean. You also have to use more fish baits then usual. Once you reach the 100 limit mark, it is possible that you will catch Giant Trevally.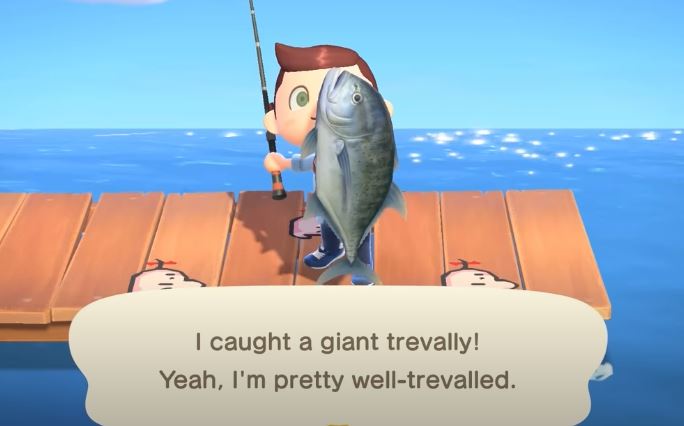 Step 6) There is no guarantee when the fish will come in contact with your bait. However, if you keep trying, you will get the Giant Trevally.
Knowing the shadow size of Giant Trevally can also be helpful, but most fish have the same shadow size in comparison, you can easily get confused. Also, during fishing, keep changing your location in order to get better results.
Conclusion
There is no easy way to catch a Giant Trevally. However, all the information like time and location is known to the players. So if one really tries very hard for a long time, anyone will eventually catch it.