Right as all players were in rush to get their hands on the exclusive Gigantamax Pikachu, the latest event in May decides to make things easier for the players. With this event, the Gigantamax Pikachu is not an exclusive Pokemon anymore. This event brings such a piece of satisfactory news, making the efforts to catch this particular Pokemon in the game a whole lot easier!
If you're looking to add the Gigantamax Pikachu to your team, then the first thing you need to do is make sure to catch one. Your chances of encountering the Gigantamax Pikachu is random, so you'll have to put in the efforts until you find one. So in this guide today, we'll take you through the definite method of catching the Gigantamax Pokemon. Without any further ado, let's see how to get Gigantamax Pikachu in Pokemon Sword and Shield.
How To Get Gigantamax Pikachu in Pokemon Sword and Shield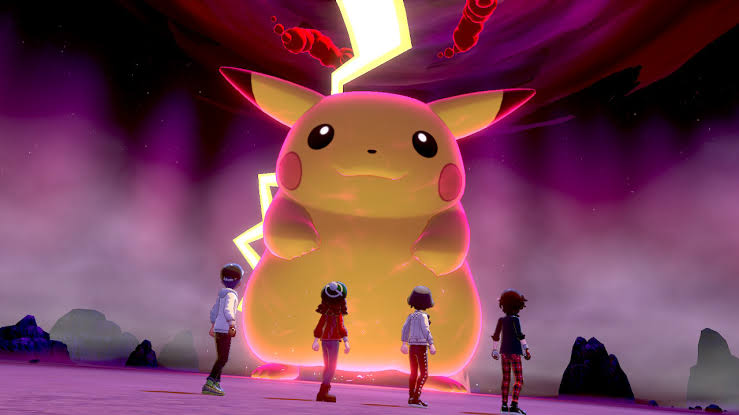 Before we can find the Gigantamax Pikachu, it is vital that you add this particular Pokemon to your Pokemon Den Rotation. You can do this by selecting the Get the Wild Area News under the Mystery Gift option in the Main Menu. Once you successfully make the addition, head straight over to the Wild area. The Gigantamax Pikachu is a random spawn and you'll find it anywhere in the Wild area. Once you're there, search for any red or purple beam light. If you find them, interact with it to find what Pokemon there is. However, not every such beam lights indicate that it is a Gigantamax Pikachu as your chances of finding it is random.
Summing up our guide, you first need to add the particular Pokemon to your Pokemon Den Rotation. Once you successfully add it, head straight to the Wild area and search for red or purple beam lights. If you find these, interact with them. Interacting with them may or may not spawn the Gigantamax Pikachu as it is a random spawn. So keep looking until you find one.
That said, we hope reading the guide above has brought some valuable information and help to you. Please let us know by commenting down below if you have any further queries regarding the same.
Also, check out our iPhone Tips and Tricks, PC tips and tricks, and Android Tips and Tricks if you've got queries for it or want help. Thank you!