Updated on November 02, 2017: We finally declared the winner in the gleam contest widget.
Hey, everyone!
We have been planning something for you lately and I believe the idea is finally coming to life with this post. It has been quite some time that we have been in the Android content industry and we have relished thoroughly, bringing latest news, tips, and downloads. We do this for you so that you can gain as much knowledge about the current Android ecosystem as you want.
And, you have supported us in our drive till now. We just want to make sure, that we get back the same to you too! So, we are conducting a giveaway, which will be our first, but definitely not the last. These giveaways will provide you the chance to participate in our growing community and win yourself goodies, which will include latest Android phones and accessories.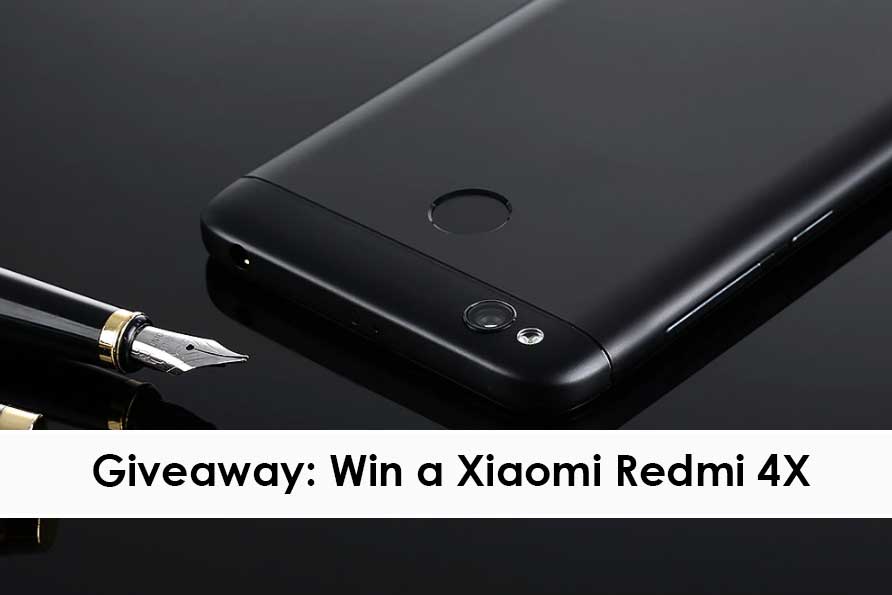 Xiaomi Redmi 4X Giveaway
Today, we are conducting a giveaway for one of the best in-budget smartphone – Xiaomi Redmi 4X, which was launched earlier this year.
With the powerful specs and a low-budget price point, the Redmi 4X has won many hearts! Proving that technology is not just for those who could pay stacks of money. If you are light on the pocket and still want a good experience of Android, then the Redmi 4X is up for grabs, from us!
Spec Overview:
4100 mAh battery for continuous usage of 2 days without charging.

Premium metal body

5-inches, 2.5D curved display

Snapdragon 435 octa-core processor

Rear-mounted fingerprint sensor

13 MP rear camera with fast focus
Go all day with 4100mAh of bulk power
The 4X features a huge powerhouse to support long-time usage without any need of a charge. A battery with that capacity is even uncommon for flagship devices from OEMs. Not just the hardware, the developers at Mi have taken a step forth to include system-wide optimization for the best battery output possible.
All the powerful hardware rests in an ergonomic metal frame that gives a smooth premium finish to the 4X. At the front is the 2.5D curved display, 5-inches IPS LCD protected by Gorilla Glass Technology.
Dominating with Snapdragon Octa-core Processor
Redmi 4X is equipped with the Qualcomm Snapdragon 435 Octa-core processor with the X9 LTE technology. Bluetooth 4.1 LE, Adreno 505 GPU, and Qualcomm Quick ChargeTM 3.0 technology, and much more to provide the best in-house experience overall.
Unlock faster and more efficient with fingerprint
The rear-mounted fingerprint sensor is placed to efficiently unlock your device by just your fingerprint. Way better and more functional than the regular passcode.
And yes, all these nifty features packed at an affordable price. But, today, you don't have to pay for it cause we are giving it away.
Contest Will End on 2017-10-27 11:59:59 PM (IST)
Redmi 4X International Giveaway