Google's Annual conference I/O 2018 is almost knocking at the door. To get all the bit of information and updates at one place, the search giant is now rolling the Google I/O 2018 Conference App. Yes, this one is now officially available. With this app, you can book your seats for the I/O 2018 meet up this year. The App has all the know-how relating to the events, traveling FAQs etc. The annual conference of the Google is taking place from 8th May -10th May 2018. Every year in the meetup developers and other tech enthusiasts come from all over the world.
Google unveils the first look for its various products at the yearly conference.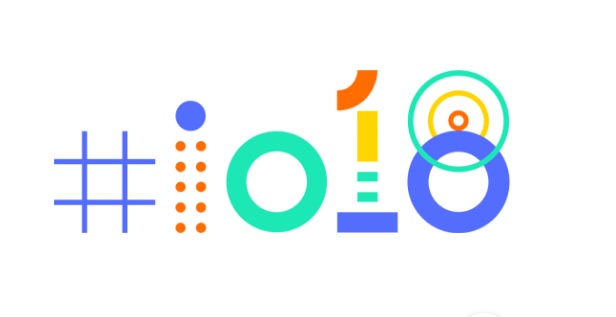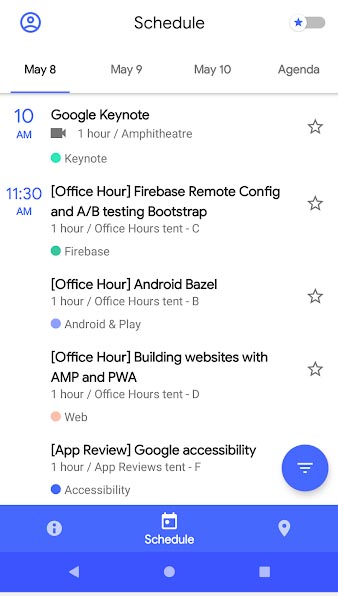 Not everyone is going to attend the conference in person. With the Google I/O 2018 Conference App you can also know about and view various events when they will be streaming it live.You may in any corner of the world, but with this App, you can save events to your personalized schedule. You can set reminders before events you've saved in the Schedule.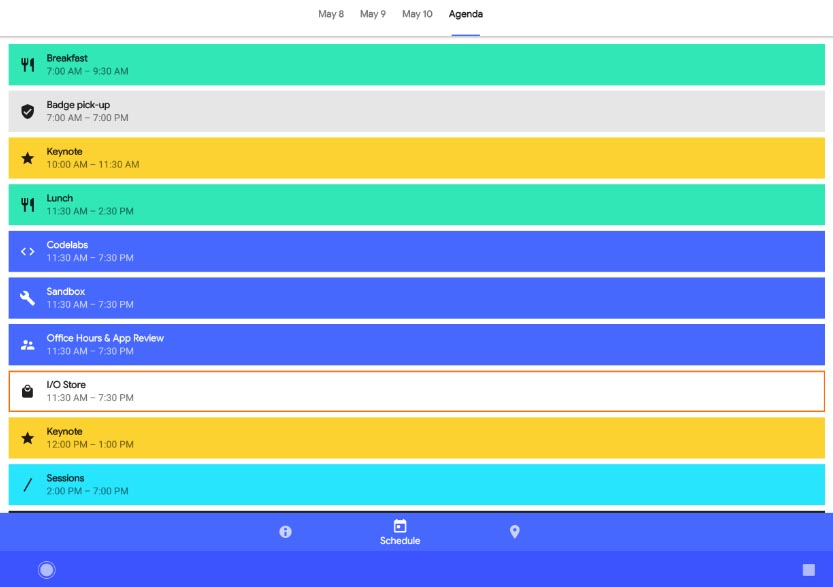 The Google I/O 2018 Conference App is now officially available in the Google Play store. Click here to download the App. Also, in case the official link does not work for you can grab the App from the mirror link. The version of this App is 6.0.4. It weighs only 5 MB. The APK is supported on Android devices running AndroidOS 5.0 Lollipop and higher.
So, grab the official Google I/O 2018 Conference App to stay updated about the upcoming events, book your seats and for other minute details.