In a surprising move today Google lens integrates with Images for the smartphone platform. The company stayed true to its word to improve the Google Images experience. Now you are only one tap away to get the complete information about any product, landmark, animal, food item etc that may interest you. Currently, this integrational update is rolling out to the users in the US.
As of now, it's seeding out for the English language supported regions. Later it will support more regions and languages around the world.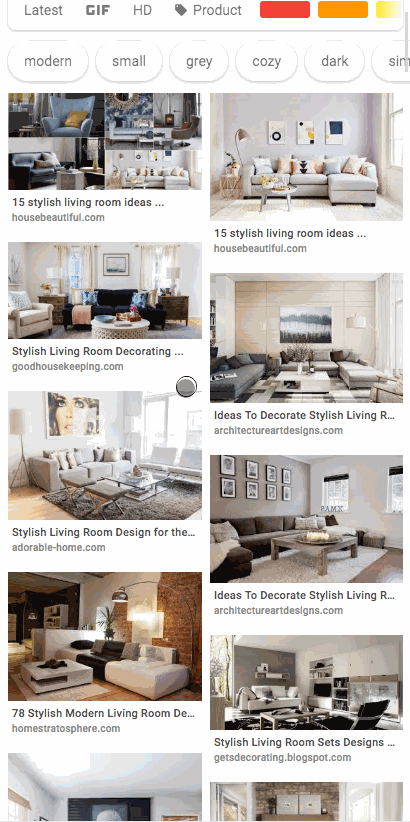 Above you can see an instance of how Google lens integrates with Images and makes things easier for the user. It makes the process of finding and buying things easier through online.
Let's say you want to renovate your living room and looking for some random furniture images on Google as a reference.  You may see a furniture you like, but you don't know its exact name or its availability.
Here is the moment Lens enters the scene. Simply press the Lens button, then either tap on a dot on the couch or draw around it. Now, Google Images will show you related information and images regarding the particular piece of furniture you saw. It will even give you the information on where you can purchase it or product similar to it.
Another advantage of integration is the growth of website owners and E-commerce sellers. It will let the user discover websites of choice and those are related to the product they are looking for. This, in turn, helps the websites to get recognition and traffic and also brings the possibility of sales activities.
Earlier in mid-2018, Google Lens started being available for non Pixel devices. The Lens feature marked its entry in 2017 restricting itself to the Pixel series smartphones. It makes use of real-time searching which is based on machine learning. It incorporates the Tensor Processing Units (TPU) which operate at a speed of 100 PetaFlops. These can literally identify billions of words, phrases, and objects in a split second. So, integration of Lens with Google Images will prove to be a great upgrade for smartphone users all over the world.
[playstore url="com.google.ar.lens"]