Up until last few months, popular visual assistant Google Lens was only available for Pixel and Nexus series of devices. Recently Google in its kind gesture made the Lens available for various other smartphones. The rollout process is quite slow from what it seems. Still, many OEMs are yet to enjoy the Google Lens on their devices. Currently, OnePlus devices are receiving the update which integrates the Lens with Google Assistant. This includes OnePlus 3,3T,5,5T etc.
Google Lens is a more advanced version of the early Google Goggles. It uses the machine learning and provides relevant information about an object based on visual analysis of a text or an image on any Android device. Google Lens was announced by Google during its I/O 2017 Conference. Earlier only available for  Google's own Pixel /Nexus phones, now it is rolling for other Android devices as well.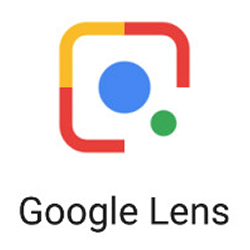 Those who use OnePlus devices can now find the lens icon at the bottom corner of the Google Assistant. You have to tap the icon to open the camera and lets you tap items in the viewer for visual identification. Google will then identify the object and show the exact and relevant search results and information. The users who have set their OnePlus device's language preference to English can see the Lens update currently. Also, it is like thumb rule that your phone must have Google Photos App. To enable and use Google Lens you must have the latest version of Photos App running.
In case you are using an Android device, you can enable Lens from Google on your smartphone using this simple trick. Google Lens is also currently available for Apple's iOS. We also expect soon Google's visual assistant will have its integration with Samsung's premium phones such as the Galaxy S8/S9 and Note 8. Though the Lens update rollout is quite slow considering its initiation way back in 2017, major OEMs are still receiving it. We believe all the devices from various manufacturers will gradually get the Lens update by this year.
So, if you are using the OnePlus device, look out for Google Lens update. Grab the update and make the most out of the popular visual assistant.