Today we will tell you how to enable Google Phone with Visual Voicemail Support using the Magisk module. You need a device rooted with Magisk and TWRP and having Google's Phone App as the default calling App. Then all you need to do is flash the Magisk module using TWRP.
Magisk is a systemless interface to integrate various modules tailor-made to perform specific activities on the device. It is made up of phh superuser which is based on an open source root procedure. With this tool, you can increase the efficiency and performance of your device. You get the most and best out of your Android device.  It is not only a rooting app, but it also enables the user to hide root from certain apps like banking Apps.
Usually, if a device is rooted with SuperSU, you can't use banking Apps. However, on Magisk you can hide from these Apps that your device is rooted. Also, it further provides the ability to easily integrate new and additional features into the Android OS.  If you install the new Magisk Manager you can simply update to the Magisk from within the manager app.
With the Manager app, you can hide the root to bypass the SafetyNet check, download modules, and you have the option to Grant or Deny the permission of any application with the help of MagiskSU.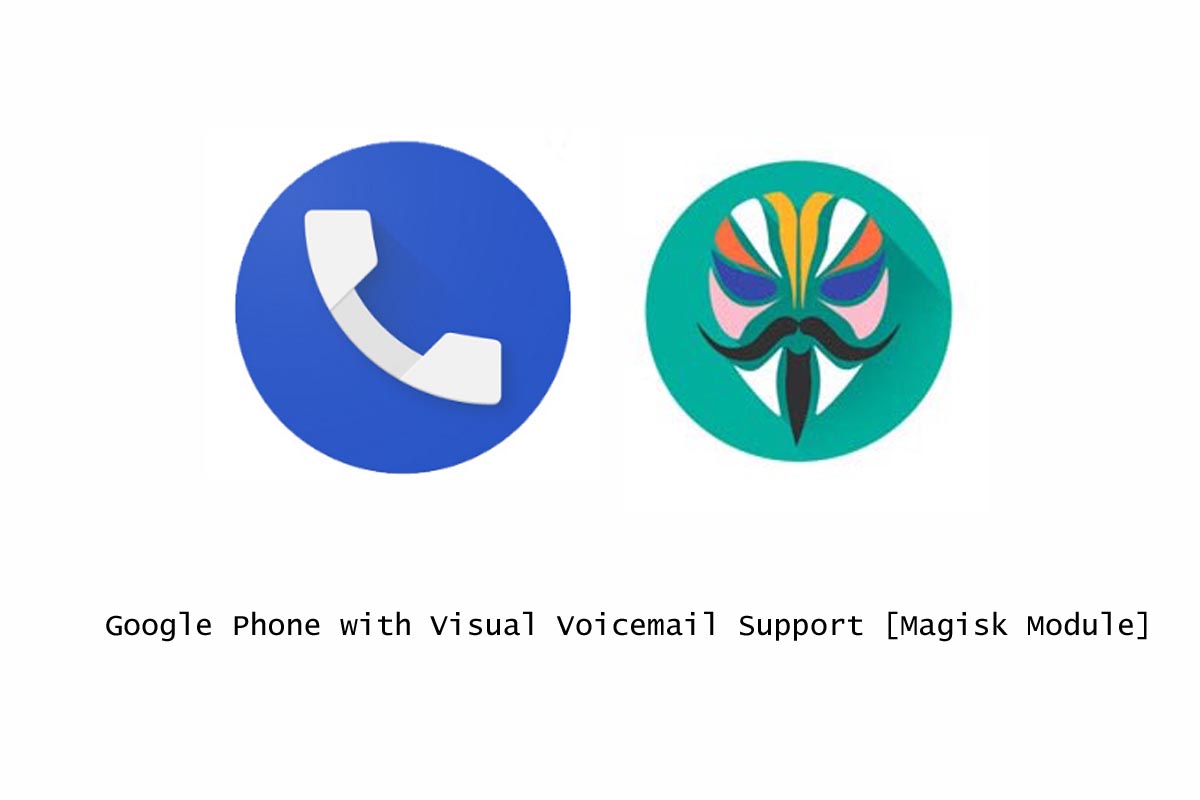 How to Enable Google Phone with Visual Voicemail Support [Magisk Module]
Before you enable this module and feature, you need your device to fulfill some important requirement. We have listed that out under the requirements section.
Pre-Requisite
This guide is for an Android device. So, it won't work on devices based on any other OS.
Charge your device up to 50% before performing any modification.
Before installing any mods take a complete backup of your device.
Your device must have an unlocked Bootloader,
Make sure to flash the latest TWRP as per your device.
It's important that you must have a compatible carrier which supports the Visual Voicemail feature
Make the Google Phone as the default calling app f your device.
Enable all permissions for Google Phone
You've to clear the data of the Google Play Store from App Settings.
GetDroidTips will not be responsible for bricking/crashing of any devices while/after installing this magisk module. Follow this guide at your own risk.
Download Magisk Module: Google Phone with Visual Voicemail Support
Google Phone with Visual Voicemail Support Magisk Module: Download
You May Also Like,
How To Install the Magisk Module [via TWRP]
Step-1 First download the Magisk module zip file
Step-2 Then transfer it to the phone's internal storage.
Step-3 Switch off the device > Press and hold Vol Up + Power button to enter TWRP recovery.
Step-4 In the TWRP menu, select Install
Step-5 Browse and Select for the Magik module zip
Step-6 Swipe to Confirm and flash the magisk module.
Step-7 Now you have to Enable The Module. To do it, Open Magisk Manager > Modules > The Module > Tap On The Uncheck Box –> Reboot.
This is how this should look after enabling the Magisk module.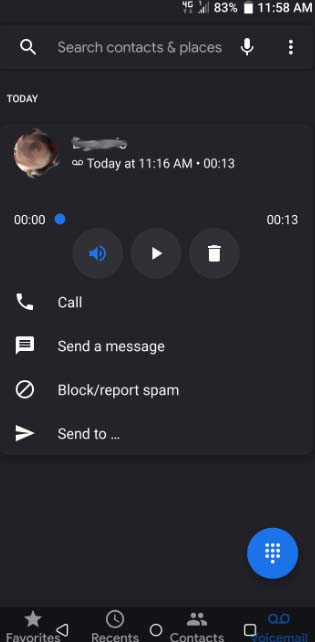 So, that's it, guys. Now you have successfully enabled Google Phone with Visual Voicemail Support. We hope you enjoyed this tutorial. Stay tuned to GetDroidTips for all such cool guides.
Source