A new payment app specifically made for India, Google Tez is now available in the Google Play store. UPI, started by NPCL, is a system of quick and easy payment transfers from one bank account to another. It can be used to pay for movie tickets, utility bills, and make other transactions online. Google Tez app has been seen on the Android phones as well as on the iOS devices.
Currently, Tez supports 55 Indian banks including popular ones like the AXIS, ICICI Bank, State Bank of India and HDFC Bank. The application is available in English as well as in Hindi, Bengali, Kannada, Tamil, Telegu, Marathi, and Gujarati.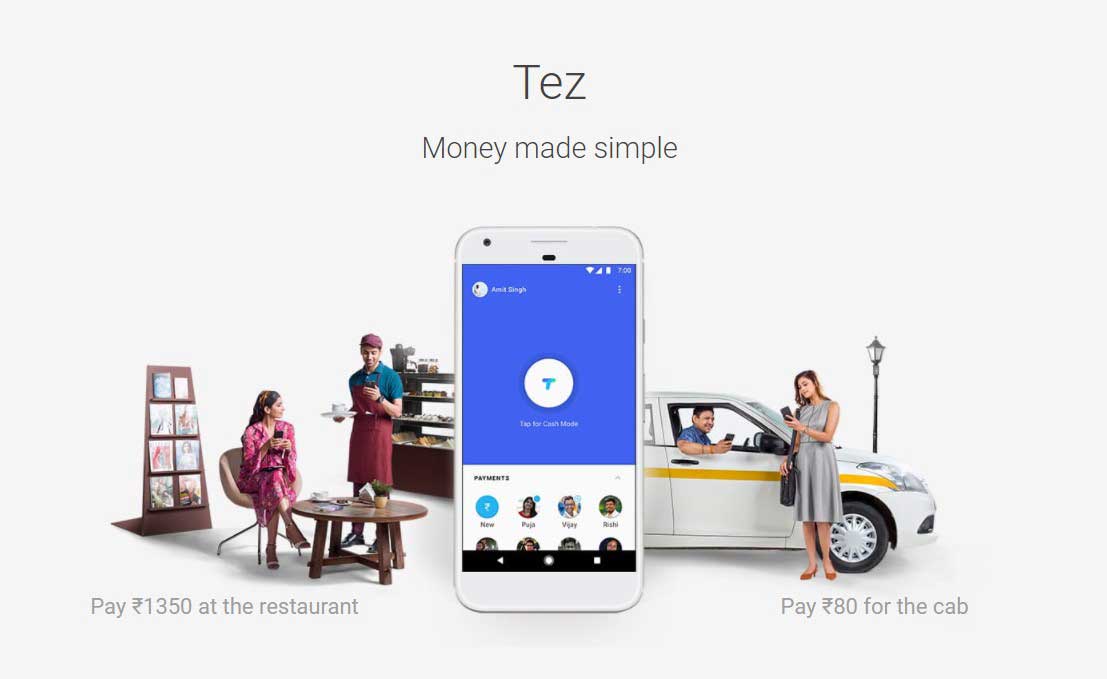 It let users link up their phones to their bank accounts to pay for goods securely in physical stores and online, and for person-to-person money transfers.
The application allows users to make the payments through 3 modes.
UPI ID, a part of the government of India UPI interface. If you know the iD of a receiver you can simply input that and make the payment.
QR code, which a user will be able to scan and make the relevant payment. This will probably work similar to how the Paytm QR code scanning payment works.
Pay by using the phone number: This also works probably similar to how the Paytm phone number payment works.
Cash Mode: Apart from the three modes, Google has built another mode, which is special to Tez. This mode allows transmitting "audio" using Google's QR technology to identify the person nearby you, and lets you pay or receive money when you're able to find that user. The phone uses proximity sensor and microphone to enable payment and it, in a way, works similar to how users share Bluetooth files.
Tez Referrals Offer:
You may invite anyone to join Tez and if your invitee registers on Tez through your unique Tez invite link, and successfully completes a payment using the Tez app, you are eligible for the Tez Referrals Offer.
You and your friend (invitee) each will get INR 51 reward.
As such, you and your invitee must have a UPI-enabled bank account attached to your respective Tez accounts to receive payment from Google.
You can refer the app to as many people as you want although the maximum reward is limited to the INR 9000.
The referral offer will be valid until April 1, 2018.
Trick:
Just send INR 1 to any Tez user using UPI
You will get INR 51 on your 1st payment and INR 51 per referral directly into your bank account.
Clarity:
Tez is not a mobile "wallet" in the same way as PayTM offers a mobile wallet, where money is stored in the app and needs to be topped up to be used. It's more like Apple's Wallet or other mobile wallets in the west: a place that links up your phone with your bank accounts to let you use your phone as a way to deduct payments from those accounts.