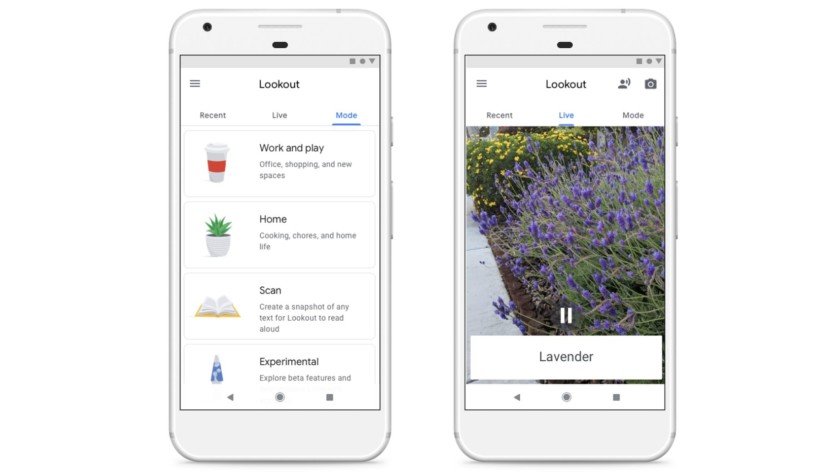 The search engine giant Google has always been a top name when it comes to technology. The company has revolutionized how technology is used in the daily life of the world population. Now Google is planning to use their technical excellence to help a lot of visually impaired people around the globe. The company is planning to do this by releasing a new app named Lookout. The plans for such an app has been revealed at the Google I/O developer conference along with Android P Beta. The App is expected to be available in Google Play Store by end of this year. But currently, users in the US region will be benefited by the app.
The new Lookout App from Google is designed with the help of machine learning algorithm to help blind people in a lot of ways. From reading a text to helping them find objects, the Lookout app can be a real helping hand for thousands of blind people. This is made possible by the help of the rear camera of the Android smartphone. Google also mentioned that the algorithm used with the app can learn the interests of the people and work accordingly. The app is designed to work even when the device is offline.
For using the app the smartphone is either worn around the neck or kept in the shirt pocket of the user. The only thing to be made sure is that the rear camera of the device is facing away from the users' body. There will be different modes within the app that can be selected as per needs. The rear camera will sense different objects and will help the users to find them with voice command. Tha pp can also read texts by sensing them through the rear camera. This app when released can be a good companion for a lot of blind people around the US. A global release is also expected happen in some time.