In this tutorial, we have listed the locations of signal jammers as well as instructions to destroy them in GTA 5 online mode. There are tons of games in the action-adventure category. However, none can't have the claim to fame than what GTA series has managed to achieve. In this regard, GTA 5 seems to up the ante and by quite a big margin. With tons of in-game missions, explorations, actions, side-missions, and easter-eggs, you will be in for a treat. And if you play in online mode, well all these benefits get increased exponentially. On top of that, online modes get regularly updated with new missions now and then.
One of those missions involves destroying the signal jammers. Although it is an interesting task, finding them is no easy task. This is why many users are having trouble finding all the jammers and hence destroying them. Therefore, in this guide, we will list out the locations of all these jammers and the steps to destroy them. Furthermore, there is a hidden trick of finding them as well. We will make you aware of that too. So with that said, follow the below instructions right away.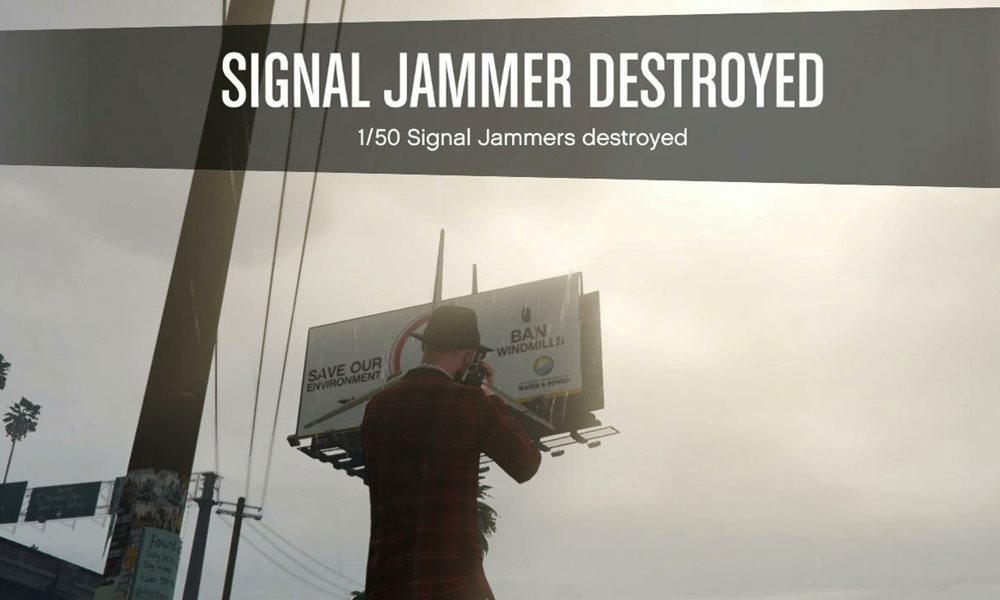 GTA 5 Online Signal Jammers Location: How to Destroy
Throughout the map, there are 50 signal jammers spread across numerous places. More often than not, they would be placed above your normal field view and chances you might not notice them. But there's a trick. All these jammers emit a flashing light and you could also hear a faint beeping noise from all of them. Since they are placed higher up the plateau, it is recommended you proceed ahead with a sniper to destroy them. But where are they all located? Well, the below map shows the location of each of the 50 signal jammers in GTA 5.
Location Map of Signal Jammers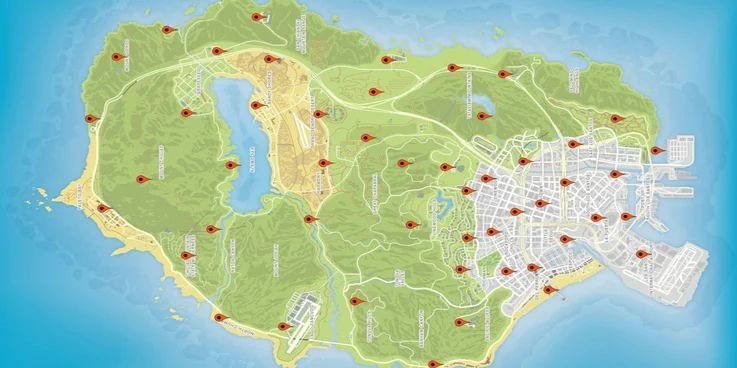 Now that you are aware of the locations, here are some things to keep in mind. To begin with, it is recommended to go to these locations at night time. This is because the light emits they emit won't be visible much during the day. As for the weapons, sniper is the preferred choice, as they have a long field of view. Some users also prefer to hop into the helicopter, since these jammers are located high in the air, including the likes of billboards and roof-tops.
While using a helicopter makes sense, because armed helicopters could do both the task with ease (reaching to the top and destroying the jammers), yet there's a slight issue as well. The thing is that the loud sound of the helicopter negates the beeping sound of these jammers, hence you might face some difficulties in finding them. But still, the positives associated with it outweigh the negatives.
With the above tips, it will become pretty easy to destroy all the 50 signal jammers in GTA 5. On destroying each jammer, you take home a cash prize of $2,000 plus 1000 RP. But that's not the only goodies that you will be getting. You will have also unlocked a new hacker named Avi Schwartzman.  When you will be completing in the casino heist mission, he will be the new and useful addition to the team. He will be having one of the best hacking skills which will help you in disabling the security system camera. The benefits? Well, since the cameras are disabled, it will give you much more time in carrying out the heists.
Conclusion
So with this, we conclude the guide on how to find all the 50 signal jammers and then destroy them in GTA 5 Online mode. We hope the above instructions will help you out in successfully completing this mission. On that note, don't forget to check out our comprehensive iPhone Tips and Tricks, PC tips and tricks, and Android Tips and Trick as well.