Rockstar games came up with the second patch of July month. In this update, they added a couple of new thing such as: –
New Content: Podium Car- Vagner
Double GTA $ and RP activity: Air Freight, 2X
Triple GTA $ and RP activity: Stockpile 3X
Discounted Content
Time Trial
RC Bandito Time Trial
Twitch Prime Bonus Rewards
As most of the users were confused regarding the Twitch Prime Bonus Rewards. So to clear everything regarding this and also to help them get these rewards, our today's guide is going to help. Let's get started.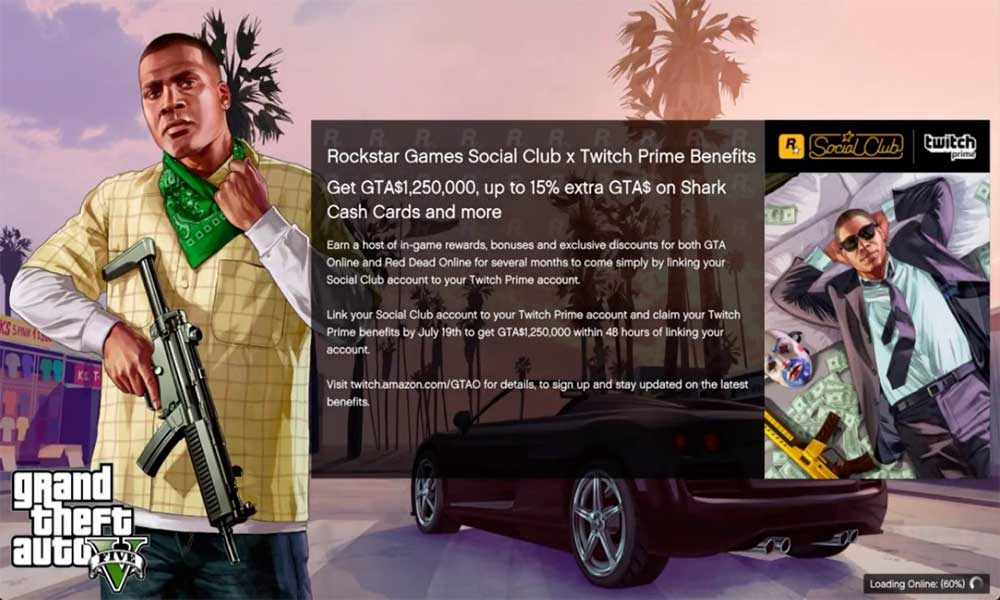 How To Get GTA Online Twitch Prime Rewards This Week
In this update, GTA offers $200,000 bonus GTA cash, but the question is how you will be able to get this bonus. Don't worry, we are here to help you all to get this bonus, So what you have to do is just connect your Twitch prime account to Social Club and get a $200,000 bonus. When you successfully connect your account, then you need to play the game anytime between the event period.
Players will only be able to get this bonus amount from July 9 to July 15, 2020. Whenever you fulfill the requirements to get $200,000 amount, automatically, the GTA cash will be deposited to your MAZE Bank Account within 3 days. You will also get a discount of 85% off on the cost of HVY and Overflod Imorgon.
Connecting your Twitch Prime and Social Club Accounts
This is very simple. Just by following the step given below you can easily have your Twitch account connected to Social Club: –
Go to the Social Club Twitch prime official page
Log in your social club account
Then select the link to Twitch button
Choose your preferred platform
That's it your account will be linked, now play the game for at least 30 minutes afterward in order to claim the bonus rewards.
That's all we have for you to get GTA Online Twitch Prime Rewards in this Week that is for July 2020. We hope this guide helped you. If you liked this, do remember to check our other Windows Guides, Gaming Guides, Social Media, iPhone Guides, and Android Guides to read more. If you have any doubts or feedback, comment down with your name along with the email ID, and we will reply shortly. Also, subscribe to our YouTube Channel for awesome videos related to Android and Gaming. Thank you.