Ahoy there, gamers! There's some exciting news for players of Animal Crossing: New Horizons. This June, a unique Wedding Season event will be featured for a limited time! We're here with a guide to help you access Harvey's island during this interesting new event. As you already know, Animal Crossing: New Horizons is one of the most enticing games. Moreover, it is developed by Nintendo for its Switch devices. They have been making numerous efforts to bring a silver lining in their player's lives during these current dark times. And have been introducing a lot of new features in the spring and summer updates.
If you've been actively playing the game, you'll surely be familiar with the Earth Day event. It was introduced on the occasion of the real-life event of the same name, which gave players the opportunity to put up beautiful new plants and foliage on their island. The May Day event will be soon to follow up and will give players the opportunity to participate in an all-new tour of the island.
About Harvey's Island during the Wedding Season
The aforementioned Wedding Season will be the next important event to follow in the game. And it'll allow players to have access to Harvey's Island during the Wedding Season. The event will take place throughout June, and like in a real-life marriage ceremony. It wishes to celebrate the blessed occasion of a couple tying the knot and vowing to be with each other for life, although thick and thin. When the event is in progress, players will have to design specific furniture to help the newlywed couple with their prized wedding photographs. As of now, Cyrus and Reese are the only couples who've been confirmed to be married during this event. Since the event will continue for the entirety of the month of June, it's obvious that more couples will eventually be revealed and will be available for the players to help.
Accessing Harvey's Island for Wedding Season
For those of you who've already unlocked Harvey's Island while playing the game. There's some good news – your job is already done. Once the event is in progress, simply visit the Airport. Then take a flight to Harvey's Island. There, your Harvey will be all ready to take photos of the newly married couple. Simple, huh? If you haven't unlocked Harvey yet, you needn't worry – he'll turn up on the island after you've played the game for a few days.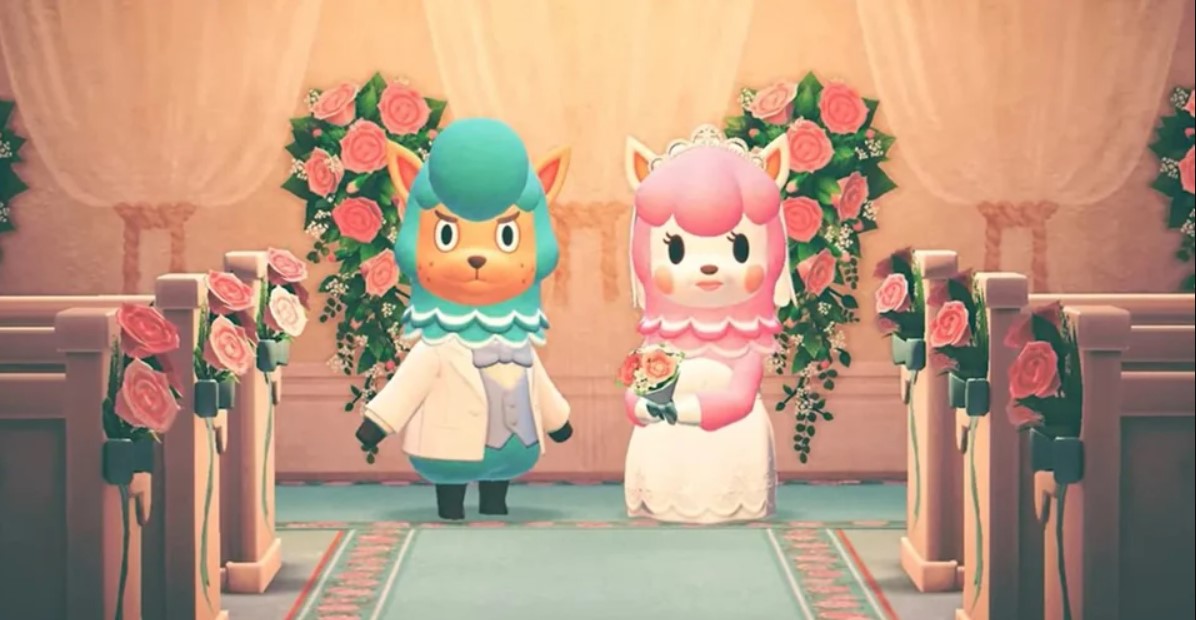 If you wish, you can take a bit of a shortcut and change the date on your Nintendo Switch until he turns up on the island. Interact with him, and you'll get access to his island and get to put up photoshoots with your Villager. It's worth mentioning that Harvey is an essential part of this Wedding Season event, as the couple will give special recipes for their photos, and now for your island as well.
Wrap-UP
Credit goes to the developers for keeping Animal Crossing: New Horizons up and running with their constant efforts. This helps to provide new holiday updates. These are limited-time events, so players have to actively play the game in order to obtain all the rare items available exclusively through them. The whole idea of this new Wedding Event is to appreciate and acknowledge the significance of the selfless and divine love between two individuals. We can certainly expect exciting new features of this month-long event to be gradually revealed as it progresses. If you get a bit impatient waiting, you can try paying a visit to the Able Sisters Taylor shop. And trying out a new dress or suit. After all, you need to be dressed appropriately. And not just turn up at the wedding wearing your everyday island attire, isn't it?
We hope this guide helped you. If you have any queries or feedback, feel free to comment down below with your Name and E-mail ID. Likewise, check out our iPhone Tips and Tricks, PC tips and tricks, and Android Tips and Tricks for more such tips and tricks. We urge you to participate in the $100 giveaway by subscribing to our YouTube Channel. Thank You.