HDR is High Definition Range Graphics gameplay from Google Stadia. It's a new mode introduced so that players can take full advantage of their 100% color graded screen. However, this feature is still in beta mode, and you might face issues with it. Many users have reported that HDR mode is not working in Google Stadia from time to time. If that's the case with you, then don't worry much. We will help you figure out the problem and fix it.
The main reason behind most people Google Stadia users face is bandwidth and internet connection issues. Since Google Stadia needs a good internet connection to stream gaming services, make sure you have one. Ok, now, without wasting any further time, let's fix the HDR mode problem on your Google Stadia console.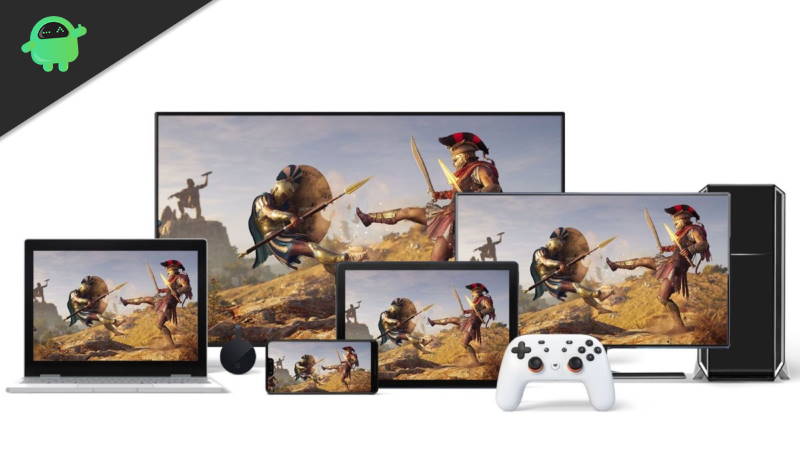 What is Google Stadia
The Google Stadia, which believed to be the future of gaming, is a cloud gaming service. It runs on Google's servers and then transmits them to your device. You need not have to make investments in buying gaming consoles or expensive gaming rigs. You need a decent internet connection, and you are all set to have some extreme gaming experience.
Moreover, it also expected to be integrated with Youtube, which will allow its viewers to launch a game on the same save state as the streamer. It is also capable of streaming 4k video games at 60 fps with the support of a high-dynamic-range. You can install it and start gaming on your smartphone/ PC/ TV. However, you will require good internet speed and a Chromecast to enable gaming on your smart TV. It also has a wireless Stadia Controller, which only works wirelessly with Chromecast. But you can also use your regular keyboard and mouse for the controlling.
How To Fix HDR Mode Not Working In Google Stadia
Before following this guide, make sure that you have HDR mode enabled on your device. You can so by following this quick guide:
Turn on your Chromecast Ultra and go to Stdia Menu.
Select the Connection Panel
You sill see an HDR icon if it's active, which means HDR is supported on your device.
Info
HDR is currently supported only on the Chromecast Ultra device. This service will be available for other devices pretty soon. Google says that there are actively working to bring HDR mode to Google Stadia web console.
Check whether your HDMI ports support UHD/HDR settings. Use a high speed supported port to enable HDR mode
Make sure you have a good internet connection to support HDR
Enable HDR mode in your TV/display in device settings
Enable HDR mode on VGA/HDMI inputs on your Display
Conclusion
HDR is a great feature if you want to enjoy High Dynamic Graphics while playing the game. However, this feature is only supported on the latest Chromecast Ultra devices. Anyways, We hope you have fixed the HDR issues on your device. In case it is still not working, comment down below. We will be happy to help you out!