The world of smartphones is ever changing in terms of hardware and looks. In 2017, Apple took everyone by storm with its iPhone X. The striking feature of the phone was the display cutout on the front side which was termed as the notch. Now, it was definitely a new and first-ever concept but soon rather very soon it became monotonous. Many manufacturers apparently got inspired from this design and produced smartphones with a notch on the display. Obviously, the concept lost its tag of uniqueness.
There are now even budget smartphones which imply this notch design. Xiaomi which is a popular name in the smartphone word also dropped devices with the notch. As it may happen, many users started complaining about the notch design. Well, there is a way to hide or the notch. It is simply merging the display cutout with horizontal space so that cutout is not visible. Some devices like OnePlus and Huawei provide the option to hide the notch through software updates. However, there are dedicated Apps to get rid of the notch as well. In this post, we will tell you how to Hide Display Notch On Any Xiaomi Smartphone.
How To Hide Display Notch On Any Xiaomi Smartphone
There is no rocket science required to hide display notch on any Xiaomi smartphone. You have to download an application and use it do the necessary modification. You can find the download link below.
Download
  Nacho Notch Hider [APK Download]
You May Also Like,
Steps To Hide Display Notch on any Xiaomi smartphone
Step-1 Download the Notch hider App.
Step-2 Keep in mind that the app will not show you as other regular Apps. You have to manually add it to the Quick Settings tiles.
Step-3 Go to Notification panel > tap on the Edit quick setting tiles.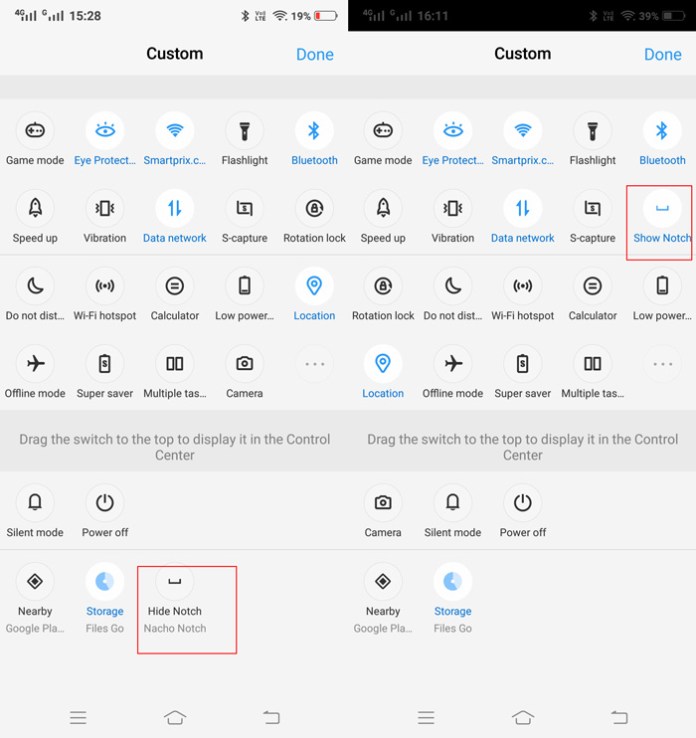 Step-4 Now drag it to the primary tile section.
Step-5 Now you can just tap on it to activate and disable the display cutout or vice-versa.
So, that's it. This is the simple way by which you can hide the display cutout or notch on your Xiaomi devices. We hope this guide was helpful to you.