The new flagship of Samsung, the Galaxy S9, and S9 plus are finally launched. Considered to be the most expected devices of the year there have been a lot of leaks and rumors which kept coming in months back. The specifications added by Samsung came as expected from the leaks and rumors which came in. By the launch, Samsung looks stapped enough to win the competition of premium devices again. Although the official launch has made by Samsung, we will still have to wait until the devices start shipping globally. Read through to find out the steps to hide lock screen notifications on Galaxy S9 and S9 Plus.
Powered commonly by the flagship SoC Qualcomm MSM8998 Snapdragon 845 Galaxy S9 comes with a 5.8-inch display and S9 Plus with a 6.2-inch display. S9 gets a 4 GB RAM, while S9 Plus gets a better 6 GB RAM. The rear camera of both devices is also different with a dual camera setup of 2 sensors each of 12 MP on S9 Plus, while a single 12 MP sensor is provided with the S9. Both devices get the latest Qualcomm MSM8998 Snapdragon 845 SoC. An internal storage of 64 GB is available for both devices and can be expanded up to 400GB. A 3000 mAh battery for S9 and a 3500 mAh battery for S9 Plus is provided.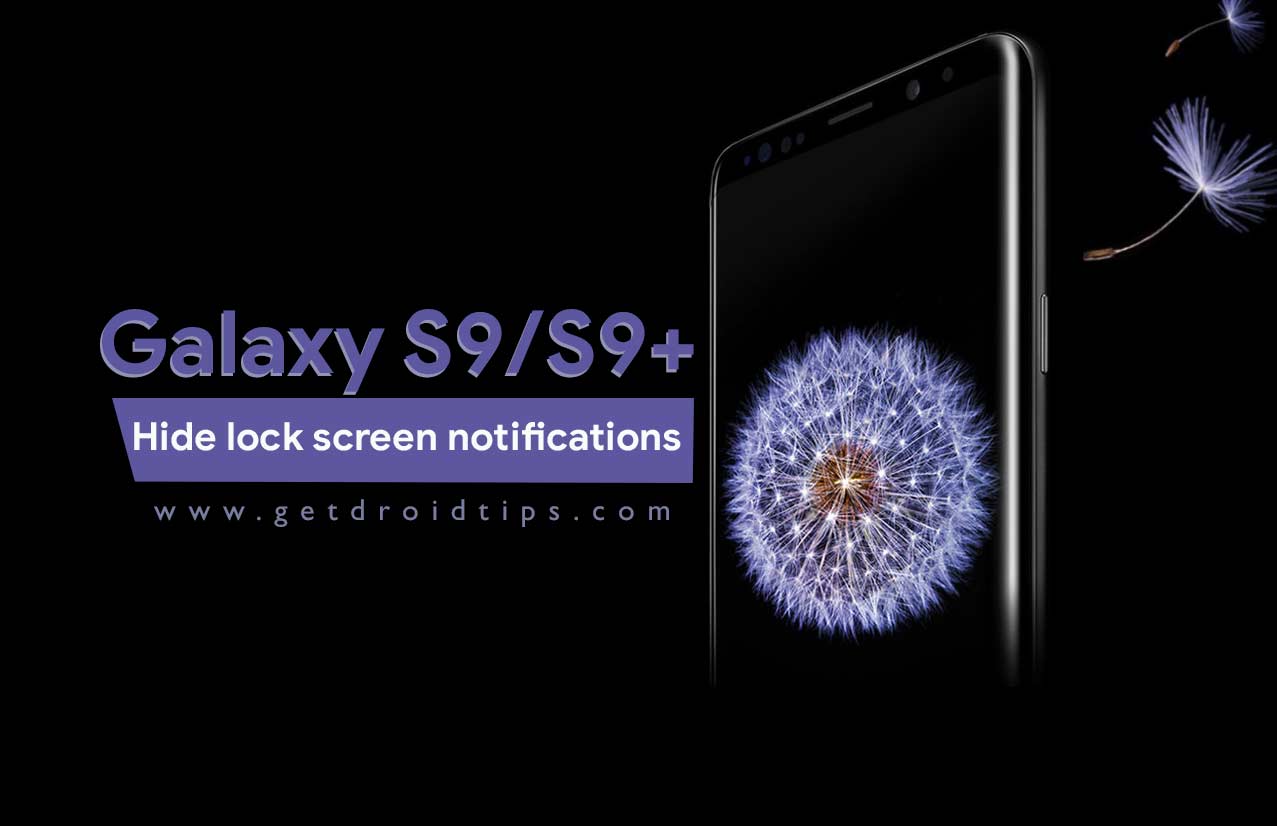 Steps to hide lock screen notifications on Galaxy S9 and S9 Plus
Notifications are an important part of smartphones today. Without proper notifications, you might miss out on updates coming from a lot of apps in today's devices. Android has added notifications to appear in the notification tray and even the lock screen to help you not to miss out on any updates. But the lock screen notifications can be a big threat to privacy for many users. For such users, Android had added the options to hide the notifications that will appear on the lock screen. The steps to do this on Galaxy S9 and S9 Plus are:
Open settings
Tap on Lock screen & security
Now tap on Notifications
Tap the toggle button to switch off notifications on lock screen
I hope this guide was useful in understanding how to hide lock screen notifications on Galaxy S9 and S9 Plus. If any queries or feedback, please leave a comment below.