Finally, Huawei started rolling the latest updated version of Android 8.0 Oreo for Huawei Honor V9. The update brings the build number to DUK-AL20C00B315 on Huawei Honor V9 variant. Now you can install Huawei Honor V9 B315 Android 8.0 Oreo Firmware on the DUK-AL20 variant.
The update is sent via OTA (Over the air), and it may take a couple of days or even weeks to receive the update. Like we said, The update is rolling in a phase-wise manner. You need to wait for the official roll out to upgrade Huawei Honor V9 to the new version Android Oreo 8.0.0.315. The update brings the latest Android 8.0 Oreo update and features along with Emotion UI 8.0 for Huawei Honor V9.
With this new Android Oreo for Honor V9, EMUI 8.0 gives a whole new experience with refreshed UI and design. It has increased the performance, battery and also improved the system security.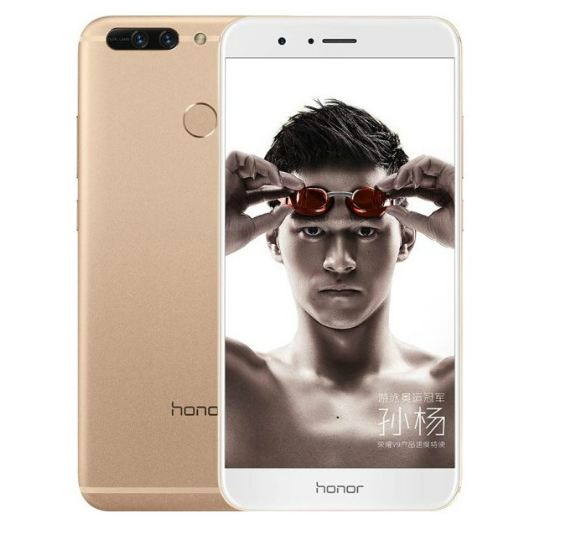 Manually Check Huawei Honor V9 B315 Android 8.0 Oreo Firmware DUK-AL20 [8.0.0.315]
If you are still waiting for the OTA update on your Huawei Honor V9, then you can check the OTA manually. Follow our below guide which can see if you have any OTA on your phone. Before that make sure you are running Official Stock ROM without root or mods installed. If you are rooted, then first you need to unroot your phone.
To check for the OTA, Go to Settings –> About Phone —> System update
This way you can check if you have any OTA update on your Huawei Honor V9. In case if you find the Huawei Honor V9 B315 Android 8.0 Oreo Firmware build, then you can hit the download button to install the update on your phone.
Before installing any update, make sure you have enough battery backup with at least 50% left. To download the OTA update, your phone must be running a stable WiFi or Data connection.
Recommended: Take Full Backup before any installation or upgrade.
If you still not received the OTA and you want to update manually using the update.zip file on your Huawei Honor V9, then you can follow the below guide. This guide will help you to install Huawei Honor V9 B315 Android 8.0 Oreo Firmware. The update is simple and easy. Make sure you read and follow the steps properly.
GetDroidTips is not responsible for any kind of damage occurred to your device during installation. Do it at your own risk.
What is Android 8.0 Oreo?
Android 8.0 Oreo is the latest iteration of Android Operating system. This is the 8th major version of the Android mobile operating system after the release of Android Nougat. The latest features of Android Oreo includes New app notifications, notification dots on app icons, picture-in-picture mode, Android Instant App compatibility, Auto-fill (like on Chrome), Better copy and paste, Faster Android behind the scenes, Better battery life with more advanced Doze mode, and more.
New features for Android Oreo:
Notifications Channels – This feature provides the ability to group notifications from numerous apps into one channel. This means you can group notifications for certain apps together and make it easier for the management of notifications. This is overall a nice addition to what Google started with Android Nougat.
Picture In A Picture – Videos will switch to smaller, minimized versions when you navigate to other apps. This feature is similar to what a YouTube video does in the YouTube mobile app when you drag it to the corner.
Multi-Display Support – This feature would provide you with the ability to launch an activity, say, Chrome, on a remote display like your HDTV or PC display. The potential applications for this feature are endless.
Keyboard Navigation – This feature would bring to you the ability to use keys to navigate apps.
Background Limits – This feature will let you set a limit to what an app can do while it's operating in the background. You can use this to conserve power and in turn get more battery life.
New Wi-Fi Features – This new Android version would Include more Wi-Fi features like Neighborhood Aware Networking (NAN), which makes it easy for devices to connect with one another without an internet access point or internet access at all.
Better Icons – Google has made icons in Android O to be adaptive. This means that they will take different shapes depending on the system they're used on. This is a cool feature, isn't it?
Official Firmware Details :
Device: Huawei Honor V9
Model No: DUK-AL20
Android OS: 8.0
EMUI Version: 8.0
Firmware: B315
Build Number: DUK-AL20C00B315
Region: China
Status: Official
Type: Full firmware image
Honor V9 B315 Android 8.0 Oreo Firmware Changelog:
This update to EMUI is based on the Android 8.0 operating system. Featuring enhanced performance and security, EMUI 8.0 delivers a smarter experience that lets you get more out of your device. We highly recommend updating now.
Smarter Smart recommendations anticipate the services you need and give you timely suggestions. HiVoice can answer your calls, check your system, and search for settings at your command. And HiBoard lets you track your packages and manage bookmarked articles with ease.
Faster AI-based optimizations deliver greater stability, fluidity, and speed. The system boots faster, videos are more fluid, and image thumbnails load in a flash.
Safer Updates to TrustSpace, Find my phone, and PrivateSpace offer greater payment security, more robust system and app security, and enhanced privacy.
Cooler Take sweeping 3D panoramas, set 3D dynamic lock screen wallpapers, and discover new possibilities with a host of new features and settings.
1. Owing to the redesign of Settings, the locations of certification logos and legal information have been altered. To view certification logos, go to Settings > System > Certification logos. To view legal information, go to Settings > System > About phone > Legal. 2. Magazine unlocks 3D dynamic images are provided by third parties. Therefore, related information, including your device model and operating system, will be provided to third parties when you browsing 3D dynamic images.
Note:
This Update is only for Huawei Honor V9 with DUK-AL20 users.
GetDroidTips.com is not responsible for any damage to your phone while installing this Update.
You need to Activate Developer Option and Enable USB Debugging.
Make sure that you have latest USB drivers installed
Take the complete backup of your phone and then proceed.
Downloads
8.0.0.315 Oreo Update for Huawei Honor V9 DUK-AL20C00B315 – China
Download Data File update_full_DUK-AL30_all_cn.zip
Some Useful Tips and Tricks:
I hope you have successfully flashed the Huawei Honor V9 B315 Android 8.0 Oreo Firmware using this guide. If any queries or feedback, please leave a comment.