A new action-adventure came is around the block on the Steam platform that goes by the name Gunfire Reborn. This First Person Shooter RPG game was launched by Developer and publisher Duoyi (Hong Kong) Interactive Entertainment Limited on May 22. The Gunfire Reborn game is available only for Microsoft Windows and has been one of the most popular games among gamers. You can play solo, or co-op with up to three players. There are plenty of challenges that you need to complete and is a level-based game. In this game, you have to control characters or heroes with various abilities and take down your opponent.
If you are playing this game then, you would probably know that the first boss that you come across in this Gunfire Reborn game, is Lu Wu. Interestingly, Lu Wu is a bit more difficult to defeat as you would expect from a first level point of view, thanks to the different powerful abilities of the boss. While you were able to dodge your enemies and made it successful through the first level using your evading skills, for defeating Lu Wu, you need a combo of that evading skill and cover.
In this Gunfire Reborn guide, we will give you a guide on how you can beat Lu Wu in the Gunfire Reborn game. This has been one of the popular questions among the Gunfire Reborn players and if you are looking for answers, then you are at the right place. So, that being said, let us get straight into the article itself;
How To Beat Lu Wu in Gunfire Reborn?
Well, before we go ahead with the guide on how you can defeat Lu Wu in the game, it would be better to know some of the skills and attacks of the enemy, before you take the boss head-on. Lu Wu's primary source of damage comes from the laser cannon. The damage done by these laser cannons is much higher and it travels fast. So, this is the very reason that you would have to dodge the cannon shots in order to avoid heavy damage. Moreover, as it travels fast, make sure that you have a decent cover to dodge the attacks. A tip, once you see Lu Wu raising his hands, it is time to take cover because it's his stance to fire his laser cannon.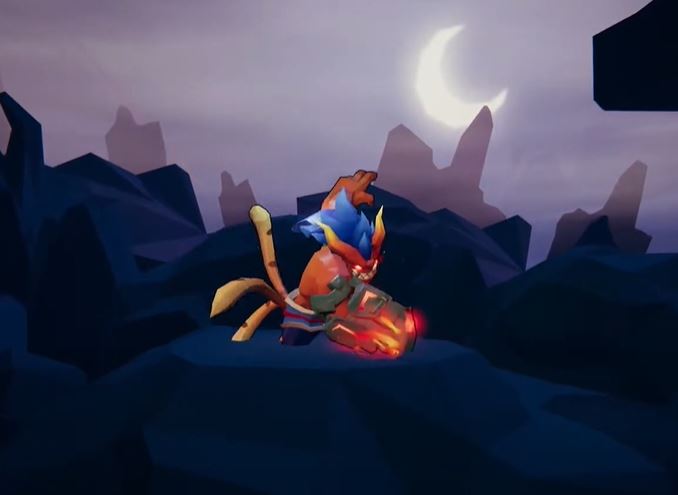 And when you see Lu Wu crouching, then you should understand that he is about to take a leap and jump over you. This leaping attack also entails more damage, so better avoid it. Lu Wu also slams the ground to do more damage. He will also mark a particular area red, where there will be stones thrown at you continuously, so avoid that part.
Another important powerup that Lu Wu has is the Energy Shield, which the boss charges from time to time. And when this shield is being charged, you will have to face certain smaller exploding mobs, which you need to kill, obviously. Since you have to penetrate the energy shield of Lu Wu in the Gunfire Reborn game, it is advised that you have a proper arsenal of weapons stacker with you before you take Lu Wu head-on.
The best bet that you can take is running Star Devourer which basically emits lightning elemental damage and is one of the best weapons to cause more damage to Lu Wu. This electric weapon will be able to damage the energy shield of Lu Wu and thus giving you more opportunities to hit the boss hard. As it might sound a bit difficult, we advise you to first learn the attacks of Lu Wu which will help you minimize the damage and attack when you see an opening.
So, there you have it from my side in this post. I hope you guys liked this in-depth guide on how you can attack and defeat Lu Wu in Gunfire Reborn. Notably, the electric weapon is your thing to go against Lu Wu and you have to also have an idea of attacks and covers that the boss takes during the fight to minimize damage caused to you. Let us know in the comments below if you liked this post. Until the next post…Cheers!