Smartphones have become very popular among users today and this has also made the smartphone market to grow in size. When the market became big so does the competition. Many new companies have emerged and became successful in the market. But one name which stayed consistent in the global smartphones market is Samsung. The South Korean manufacturer is one of the biggest producers of Android devices in the global smartphone market. Just prior to the MWC 2018 Samsung launched the latest devices the Premium Galaxy S series, which are Galaxy S9 and S9 Plus. In this guide, you will learn the steps to boot Galaxy S9 and S9 Plus into safe mode.
The Samsung Galaxy S9 and S9 Plus both are common in a lot of specifications except the display size, RAM, and battery capacity. The Galaxy S9 comes with a 5.8-inch display, while S9 Plus gets a 6.2-inch display. S9 gets a 4 GB RAM, while S9 Plus gets a better 6 GB RAM. The rear camera of both devices is also different with a dual camera setup of 2 sensors each of 12 MP on S9 Plus, while a single 12 MP sensor is provided with the S9. Both devices get the latest Qualcomm MSM8998 Snapdragon 845 SoC. An internal storage of 64 GB is available for both devices and can be expanded up to 400GB. A 300 mAh battery for S9 and a 3500 mAh battery for S9 Plus is provided.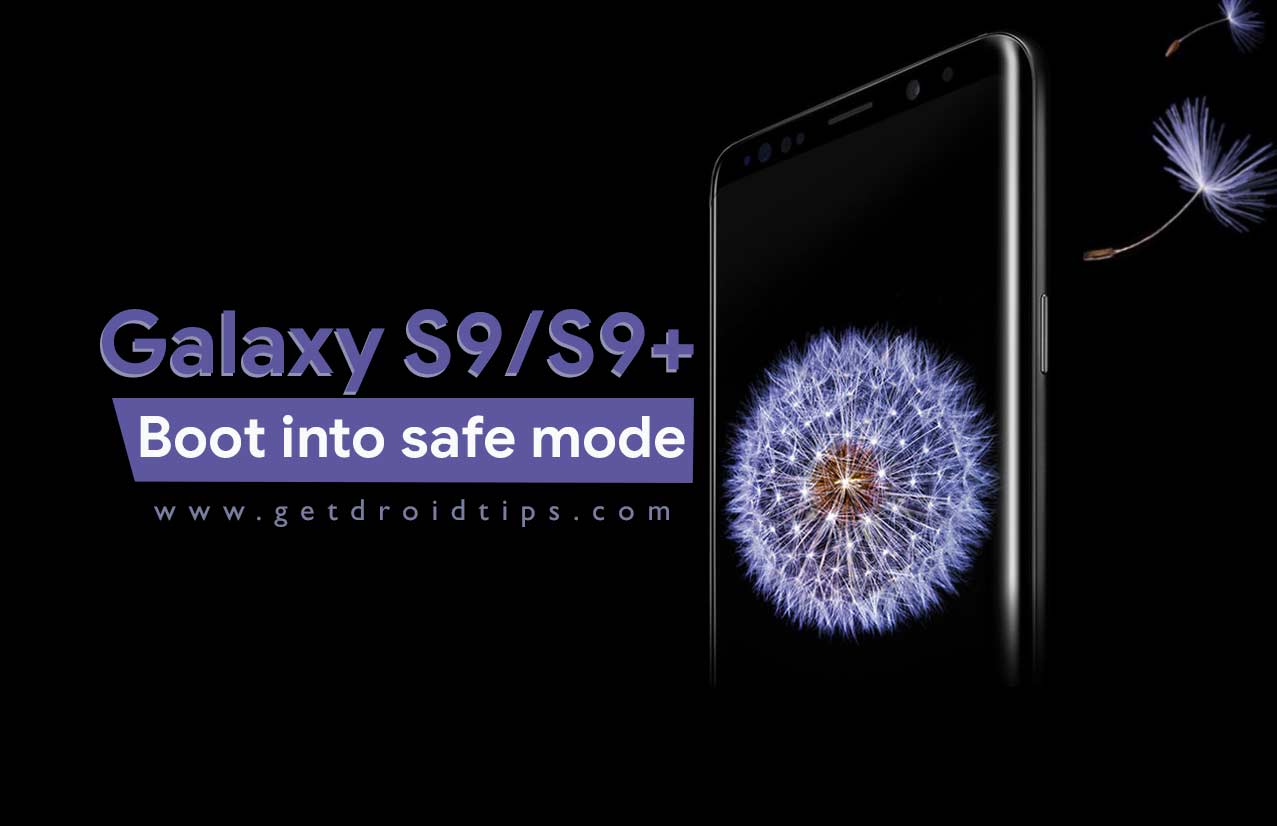 Steps to boot Galaxy S9 and S9 Plus into safe mode
Safe mode is a great troubleshooting way to find out issues caused by third-party apps. By booting into safe mode you can disable all the third-party apps and services on your device at once. In this way, you can identify whether the issues are caused by some third-party app. If the issue caused on your device doesn't persist on safe mode then you can confirm the issue to be something caused by a third-party app. You can then uninstall the app to get rid of the issue. The steps to boot Galaxy S9 and S9 Plus into safe mode are:
Power off the device completely.
Press and hold until the logo appears
Once the logo appears to release the power button and the press and hold volume down button
Release the button when safe mode appears at the bottom of your device screen
To Exit the safe mode, Simply restart the phone. That's it! Enjoy!
I hope this guide was useful in understanding how to boot Galaxy S9 and S9 Plus into safe mode. If any queries or feedback, please leave a comment below.