Apple iPhones are some of the most awaited smartphones that users wait for. However, back in December 2019, security expert Brain Kreb made a sensational revelation about the iPhone's security. He stated that iPhone's 11 series location data can be accessed even after the user has disabled the location data set or enabled the privacy setting to avoid sharing the information. Following this, Apple came out in response to this statement that this issue arose due to the new ultra-wideband technology. If you are looking for ways to disable it then, you are in the right place.
As in this post, we will guide you on how to disable the ultra-wideband technology chips on iPhone 11/11 Pro. Apple promised back then, that it will soon roll out a new option to disable the ultra-wideband technology on the latest iPhone 11/11 Pro and 11 Pro Max. And as promised, the company has brought in a fairly straightforward and simple method to disable it for iPhone 11 series running iOS 13.3.1. So, without any further ado, let us get straight into the article itself: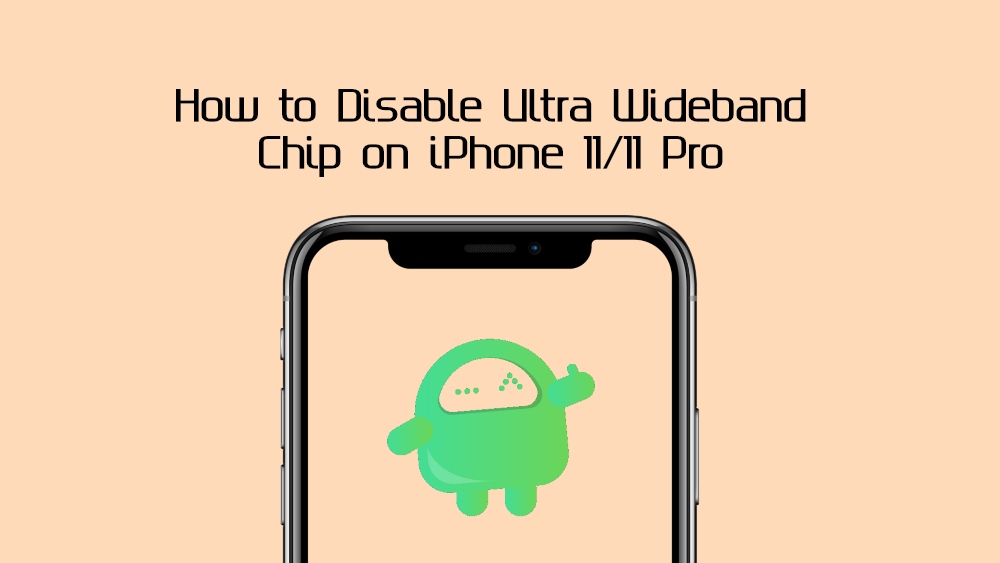 How to Disable Ultra Wideband Chip on iPhone 11/11 Pro
Before we head on to the procedure to stop using the U1 Chip i.e. the Ultra-Wideband chip on iPhone 11/11 Pro, let us first understand what is U1 Chips?
U1 Chip (Ultra Wideband) – Explained
It is basically a radio technology that makes it easy to use a very low energy level for short-range and high bandwidth connection communications. Moreover, with the help of this U1 Chip, users of the iPhone 11 can establish communication with the other U1 enabled devices with more accuracy. Then a question might have popped up in your mind whether disabling this feature will affect your user experience or not? The answer although is yes but, it is far better than having your privacy and data at stake.
Turn On/Off U1 Chip (Ultra Wideband) on iPhone 11 devices
Keep in mind that this method will work on the iPhone 11 series device running iOS 13.3.1 which is in beta right now. So, make sure that you are running the latest beta in order for this method to work.
Go to Settings.
Navigate to Privacy.
Next, you need to tap on Location Services.
Go to System Services.
Toggle off the switch in front of the Networking & Wireless option.

You will be presented a pop-up stating "Turning off location for networking and wireless may affect Bluetooth, Wi-Fi, and Ultra-Wideband performance". Tap on Turn Off to confirm.

That's it!
So, there you have it from my side in this post. Now it's you who can take control of the privacy and security of your data on your iPhone. I hope you guys liked this post and were able to turn off the U1 Chip (Ultra Wideband) on your iPhone 11 series running on iOS 13.3.1. Let us know in the comments below if you liked this post or drop a comment below even if you come across any issues while following the above-mentioned methods. Until the next post…Cheers!