Most people buy OnePlus devices because of their exceptional build quality and timely software updates. But it is often seen with Oneplus devices that they don't get updates instantly after they are announced in the official forums. In such cases, users have to wait for multiple days or weeks to get to the latest updates. If you're also facing a similar situation, then you can download the Oxygen updater app, which will help you to get the latest updates for your OnePlus device. Whenever a new update is announced in the OnePlus forums, Oxygen updater will be able to catch it and download it on your device.
Being a power user, it is understandable that you want to update to the latest version. Software updates are very crucial to install because they help keep your device optimal, fast, and secure with the upgrading technology. Oxygen OS is a very refined version used in OnePlus devices, and thankfully the company provides OTA updates regularly to their customers. But often, these updates arrive late, sometimes even multiple weeks. Herewith Oxygen Updater, you will be able to catch the latest updates and install the update via an in-built recovery system.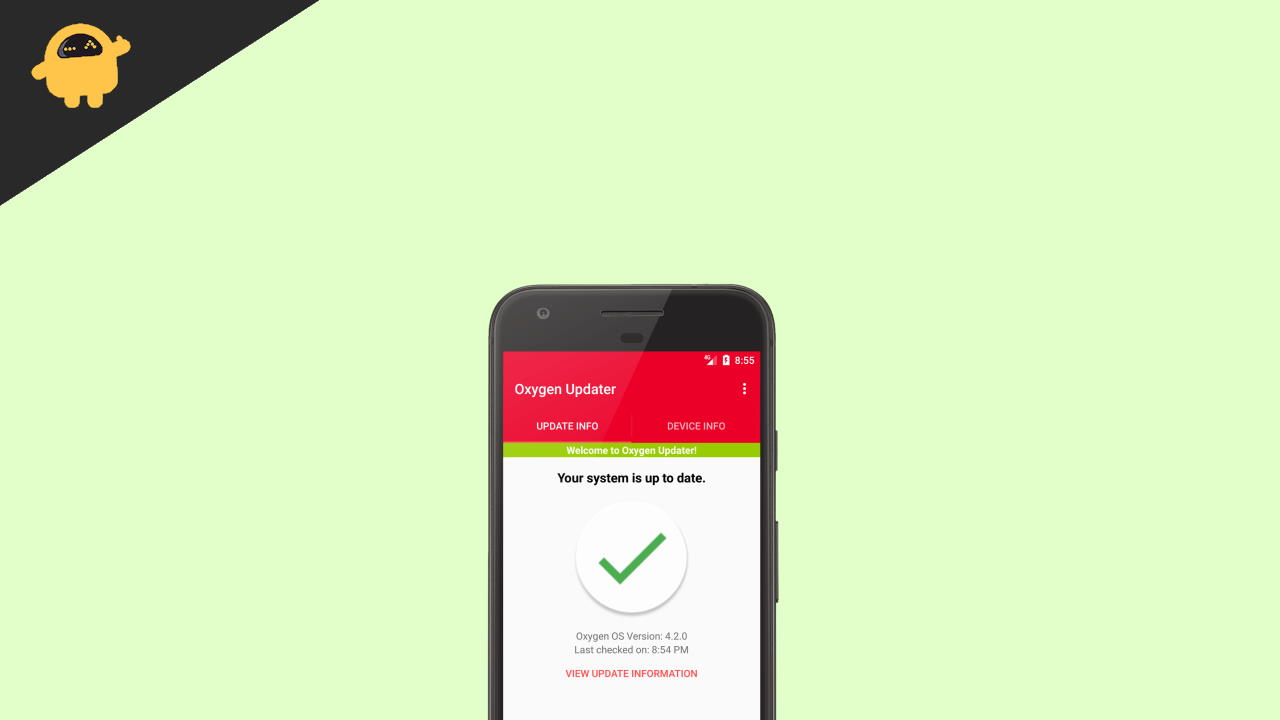 Download Oxygen Updater: Get the Latest Update for your OnePlus Device
Oxygen Updater is a custom application developed via Adhiraj S. Chauhan, which helps users to catch the latest updates regarding Oxygen OS build and helps them to install directly to their devices without any technical assistance. OTA updates are simple to install but they come on a first come first get basis, so as a result, many users get the updates late. But now, you don't have to wait for the system update notification, as you can update whenever a new update is released by the company.
Oxygen Updater Features
The app helps you to grab the latest updates from the market and official sources and help users to install them on their device. The process to use the app is pretty straightforward, but it has additional features which make the app worth checking.
Oxygen Updater allows you to download system updates directly from OnePlus. This ensures that your download proceeds as quickly as possible and that the update file you download is completely original – It hasn't been modified in any way.
Stay informed about OnePlus / OxygenOS
There are a lot of smartphone models from OnePlus, and it can get a little confusing to find the right update package for your device. The app will help you to get the latest info regarding available updates, new product announcements, and info regarding special events by OnePlus.
Update Descriptions
All update packages in Oxygen Updater come with clear instructions and feature lists. Users can read the description of a given update to figure out exactly what new feature is added with this update or any other security logs. So you will be able to get all the info regarding the update right in the app itself.
View Device Information
It's always good to be sure of your device's vital information such as model number, firmware number, etc. Oxygen update has a built-in feature that allows users to check hardware specifications on the device. This information includes details such as memory usage, Android version, Oxygen OS build number, etc.
Supports most OnePlus devices
OnePlus has launched multiple smartphones in the past years, and Oxygen Updater covers most of these devices. The app also gets vocational updates where the compatibility for new OnePlus smartphones is added.
Supports 3 update methods
It doesn't matter which kind of update you wish to install as Oxygen Updater supports all three variations of update methods, which includes full update, incremental update, and open beta updates. There is one special feature to save mobile data and storage space by using incremental update options.
Download Oxygen Updater | Latest Version 5.4.2
Oxygen updater is available to download from the official PlayStore for OnePlus devices. The download links for the app are down below.

Download Oxygen Updater from Official PlayStore
Download Oxygen Updater APK 5.4.2
Please note that the app only works with OnePlus devices, Do not try to use this app to install Oxygen OS on other OEM smartphones.
Screenshots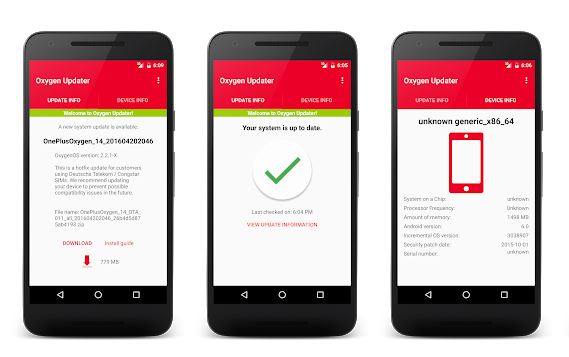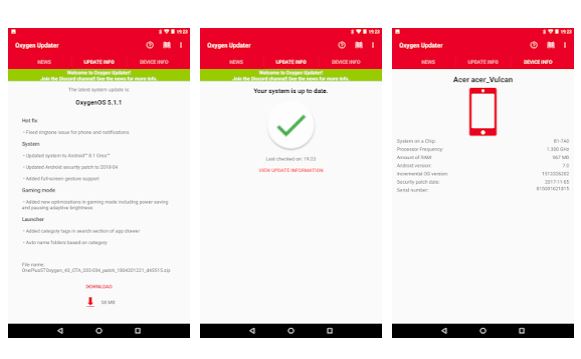 Steps to use Oxygen Updater
Firstly, download the Oxygen Updater from the Google Play Store.
Once you have installed the application, open the app and it will detect your device. (The app will ask to be granted root permissions if your device is rooted, you can skip the step if you don't have a rooted device.)
Now, once you are on the main screen of the app, it will either tell you to update and show you an available update or will show you that you are already updated.
Just in case there is an update available for your device, you can hit the Download button and the download will start in the background.
Once the download completes, tap on the notification. This will then automatically reboot your device into recovery mode.
Lastly, you need to install the update and then reboot your device once again.
That's it! You have bypassed the OTA waiting time on your OnePlus device.
Conclusion
Oxygen Updater is a nice edition application that can help you to download and install the latest updates on your OnePlus smartphones. One thing to note is that this app is specifically built for OnePlus smartphones only. Users are recommended not to use this app on other brand smartphones such as Samsung, Realme, Mi etc. If you're facing any kind of issues using the app, comment down below, and I will be there to help you out.