In this post, we will guide you on how to enable native tethering on rooted Pixel 3 or its bigger cousin, Pixel 3 XL. Tethering is a very popular concept in the smartphone world. It is the sharing of a mobile device's Internet connection with other devices connected to it. The connection of a mobile device with other devices can happen over Wi-Fi  Bluetooth or by physical connection via a cable. We will consider the wireless connection as we are talking about smartphones.
Now, in this case, the device Google's latest offering the Pixel 3 and its sibling pixel 3XL. We have to enable the tethering on Pixel 3/3XL which has root access on it. We have put up the steps below to perform this trick. This was originally developed by XDA developer Gloff. So, props to him for his smart work. The process however requires is exclusive to be carried on a rooted Pixel 3/3XL.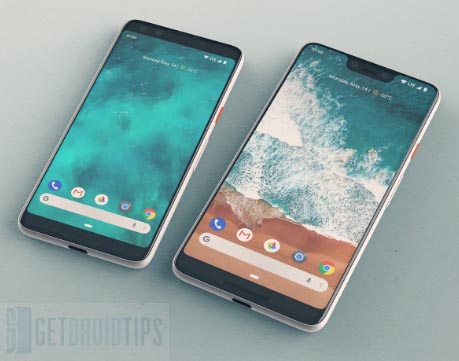 How to Enable Native Tethering on Rooted Pixel 3 and 3XL
Before performing this customization, you must know that your device must fulfill certain conditions. We have put up the same in the requirements section.
Pre-Requisites
Your device must be rooted preferably with Magisk.
The bootloader of Pixel 3 must be unlocked.
Magisk Module MagiskHide Props Config (comes with Magisk)
A terminal editor
Steps To Enable Native Tethering on Rooted Pixel 3 and 3XL
Step-1 Open terminal editor and to grant the device SU access give the command,
su
Step-2 To open up the props config give the command,
props
Step-3 Select custom props by giving the command,
4
Step-4 Select new custom prop by typing
n
Step-5 Type the following code
net.tethering.noprovisioning
Step-6 It will ask you what you want to set it to then type
true
Step-7 Now as it asks for confirmation, give the command y and then also confirm the rebooting process.
Step-8 Postrebooting, open the terminal again and grant SU access as you did in step-1.
Step-9 Type the following code,
settings put global tether_dun_required 0
Step-10 Now exit the terminal and reboot.
Now check the hotspot and tethering must be enabled. So, that's it, guys. We hope this trick will help you enable native tethering on rooted Pixel 3 or Pixel 3 XL. If you have any queries do let us know.