In the world of Android devices, with so many features, add-ons and customizations, there is a probability of things going wrong sometimes. Hence the need for recovery is essential. Almost all Android devices come with a feature called recovery mode which becomes the life savior when everything else goes haywire (wrong). Most Android devices come with a simple enough recovery mode that can be used to fast boot, hard reset or find other information about the device. So, in this article, we're gonna talk about how to enter recovery mode on Samsung Galaxy S10E.
Recovery mode really plays an important role as you need to put your phone to recovery mode to carry out some task. For instance, rooting your phone, resetting the phone lock, formatting the phone, and deeply customizing the ROM, etc that's why it's a solution to many main problems. By getting into recovery mode you can easily troubleshoot many errors and be able to perform different functions which is useful to troubleshoot your phone. If you have a custom recovery you can easily create system backups, flash zip files which can change your ROM and can provide a big improvement to your device. Every phone has a specific method to access the recovery mode.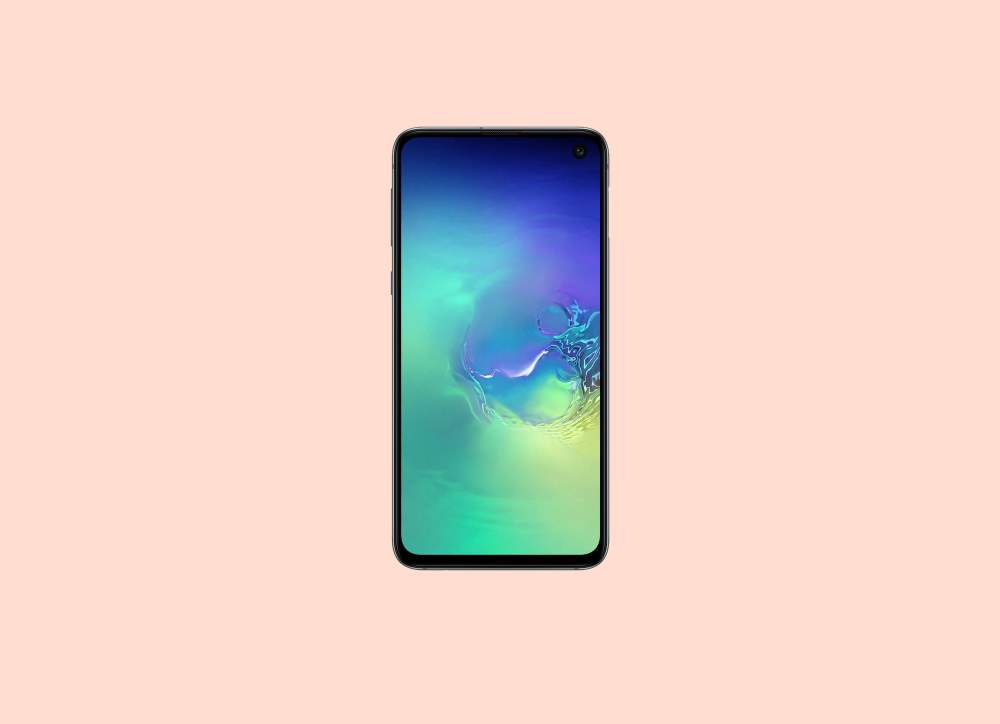 What is Recovery Mode?
Recovery is an independent, lightweight runtime environment that is included on a separate partition from the main Android operating system on all Android devices. It contains many recovery tools which can recover your device in case of any software fault.
Device Specifications
| | |
| --- | --- |
| Device | Samsung Galaxy S10E |
| Screen | 5.8 inches (14.73 cm) |
| Processor | octa core (2.73 GHz, Dual core, M4 Mongoose + 2.31 GHz, Dual core, Cortex A75 + 1.95 GHz, Quad core, Cortex A55) |
| RAM/ROM | 6GB/128 GB |
| Battery | 3100 mAh |
| Camera | 12 MP + 16 MP Dual Primary Cameras |
| IP67/68 waterproof ratings | IP68 Waterproof |
Reboot into Recovery Mode on Samsung Galaxy S10E
First of all, Turn off your Samsung Galaxy S10E.
Now Press and hold Volume UP key. Then power up the Samsung Galaxy S10E device by holding the Power button for a while.
Once you see the Samsung logo, you can release the button. ( If you see Android logo with "No command" text, don't panic. Just wait a moment.)
Now your Samsung Galaxy S10E will enter the stock recovery mode.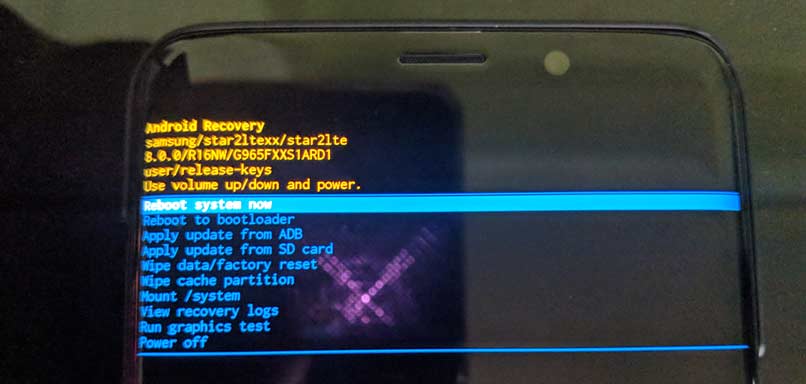 Things to Note while using Samsung Galaxy S10E Stock Recovery Mode
Use Volume keys to navigate between each menu (UP and DOWN)
To confirm, you can use the Power button.
This is how you can enter into recovery mode on Samsung Galaxy S10E. After entering into recovery mode, you can perform a full factory reset or wipe the Dalvik cache depending on your needs.