Samsung has just started rolling out the One UI 2.0 beta update for the Galaxy S10 series devices after receiving beta testing program registrations. It's based on the latest Android 10 (aka Android Q) and as it's a beta build, we can expect plenty of bugs and stability issues on One UI 2.0 Beta right now. Already the users are receiving error or failure message of the android.process.media process. Though the initial solution has been shared officially in the Samsung Members app. Here we will share How to fix Android.process.media error on Galaxy S10 Android 10 Beta. The error is literally popping up on S10e and S10+ devices as well whenever One UI 2.0 Beta installed.
Samsung is rolling out the beta program in the US, South Korea, and Germany for now and will soon roll-out broadly. The solution is to clear the data for a couple of system apps such as Media Storage and Sec Media Storage from the device Settings manually. It's worth mentioning that by clearing these two app's data won't delete any media files from your phone. Meanwhile, the Gallery of File Manager media thumbnails won't show after clearing the cache. That only happens with the earlier media files. The new media file thumbnails will show expectedly.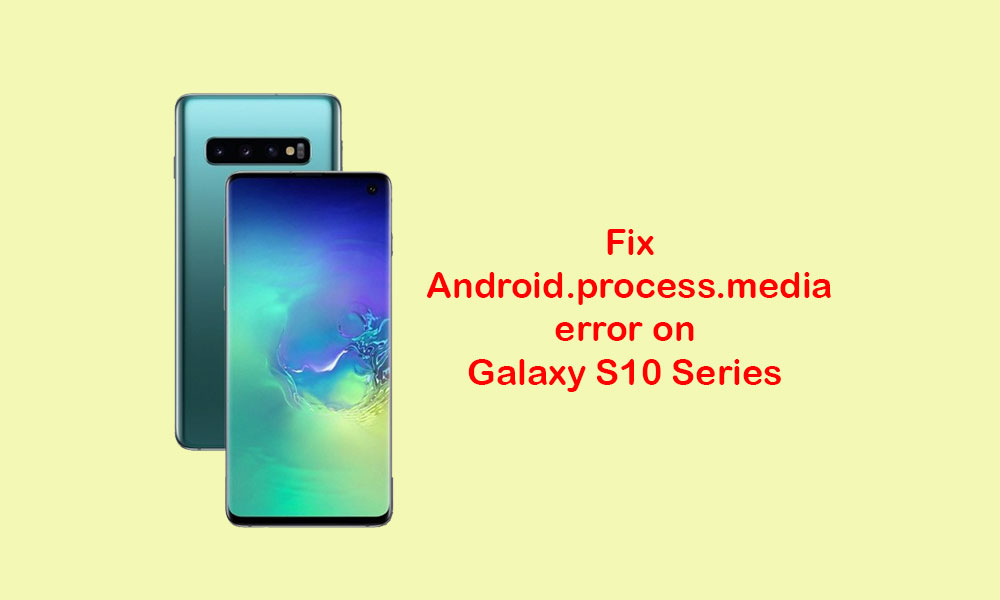 Now, let's take a look at the steps to fix it out.
Steps to fix Android.process.media error on Galaxy S10 Android 10 Beta
If you're seeing a popup that 'the process android.process.media has stopped' or something similar like this with android.process.media error, check out the steps.
First, go to the device Settings > choose Apps > tap on Show system applications in the upper-right corner.
Next, select "Media Storage" from the list > select Storage > then tap on Delete Data.
Then search for the "Sec Media Storage" app also > select Storage and perform Clear Data.
Now, reboot your device.
That's it.
However, if you're still getting the same error or any other issues with the new One UI 2.0 Beta update, go to the Samsung Members app and share your feedback for better future updates.
We assume that this short and easy guide is helpful to you. For any queries, let us know in the comments below.