Samsung has been popular in the global smartphone market for very long now. They have devices in different budget offering various features. The Galaxy S series of Samsung has been their pride with new premium devices launched on the line up every year. Every new launch in the Galaxy S series has been successful in the market acquiring a good amount of sales. With the highest possible configuration and latest features, Galaxy S series always had their unique part in the market. The 2018 Galaxy S series device from Samsung, the Galaxy S9, and S9 plus are here. In this guide, you will learn how to fix Bluetooth problems on Galaxy S9 and S9 Plus.
Coming into specifications offered by the new launch from Samsung, the Galaxy S9 comes with a 5.8-inch display, while S9 Plus gets a 6.2-inch display. S9 gets a 4 GB RAM, while S9 Plus gets a better 6 GB RAM. The rear camera of both devices is also different with a dual camera setup of 2 sensors each of 12 MP on S9 Plus, while a single 12 MP sensor is provided with the S9. Both devices get the latest Qualcomm MSM8998 Snapdragon 845 SoC. An internal storage of 64 GB is available for both devices and can be expanded up to 400GB. A 300 mAh battery for S9 and a 3500 mAh battery for S9 Plus is provided.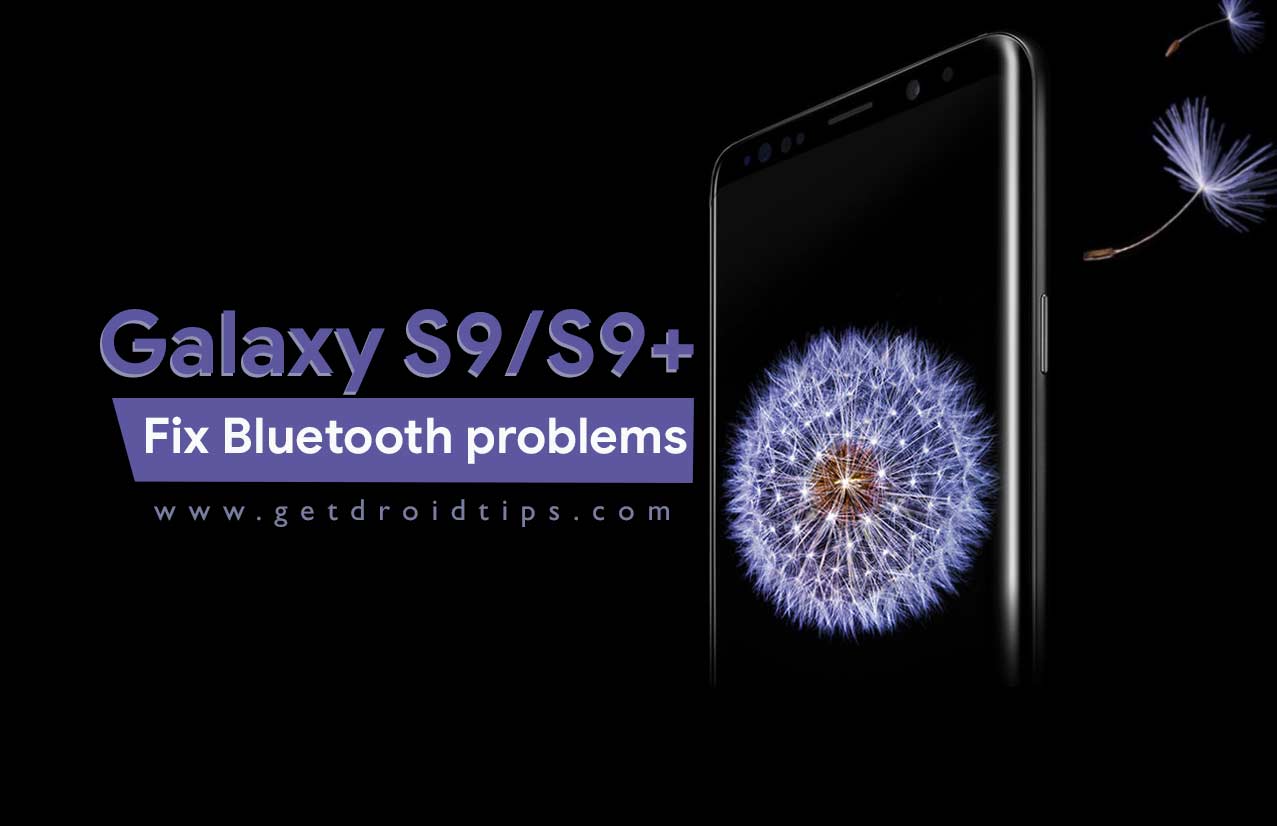 Ways to fix Bluetooth problems on Galaxy S9 and S9 Plus
With an increased number of wireless and hands-free devices, Bluetooth has become an important wireless option available with smartphones. Bluetooth can be used to connect to wireless devices as well as share files between devices. This has been there with smartphones for a long time now and still serves as a reliable option. Occasional issues with Bluetooth are common with most devices. Here are some easy fixes for Bluetooth problems on Galaxy S9 and S9 Plus.
Toggle Bluetooth on and off
Open settings or quick toggle button
Tap on Bluetooth
Tap the toggle button on the top right or simply turn on or off in the quick toggle
Repeat the steps to switch it back on
Unpair and pair again
Open settings
Tap on Bluetooth
If you find device name, tap on it
Select Unpair option to delete the device
Now Tap again on the device name to pair again
Factory reset
Power off the device
Press and hold volume up button, Bixby button and power button
When the screen with No commands message shows up tap on the screen
Use volume keys to highlight wipe data/factory reset and use power button to select it
Confirm by selecting yes option
I hope this guide was useful in understanding how to fix Bluetooth problems on Galaxy S9 and S9 Plus. If any queries or feedback, please leave a comment below.