Not charging problem is the most troubling smartphone issues anyone can encounter. Imagine a time when you are running low on battery your smartphone is struggling to get charged. You need to take down numbers, place or receive calls, click footage and your phone is draining out of battery but you have no way to recharge it. If your device doesn't get juiced up, it becomes useless no batter how boastful spec sheet you carry in your pocket. The thing on which you rely so much and invested so much now becomes a headache. Unless your device is charged, there can be no way you can use it.
This is especially panicking when you find your device turned OFF due to no battery and you urgently need to call someone, reply to a message or access some information. There can be a number of culprits causing the not charging problem such as software crashes, bugs, defected cable or charging brick, corrupt applications, etc. We often start to panic in such situations and the first solution we think of is to approach the service center without knowing the fact that charging issues are not complex and can be often dealt with by ourselves. This article would help you analyze the problem and allow you to fix Elephone not charging problem by yourself.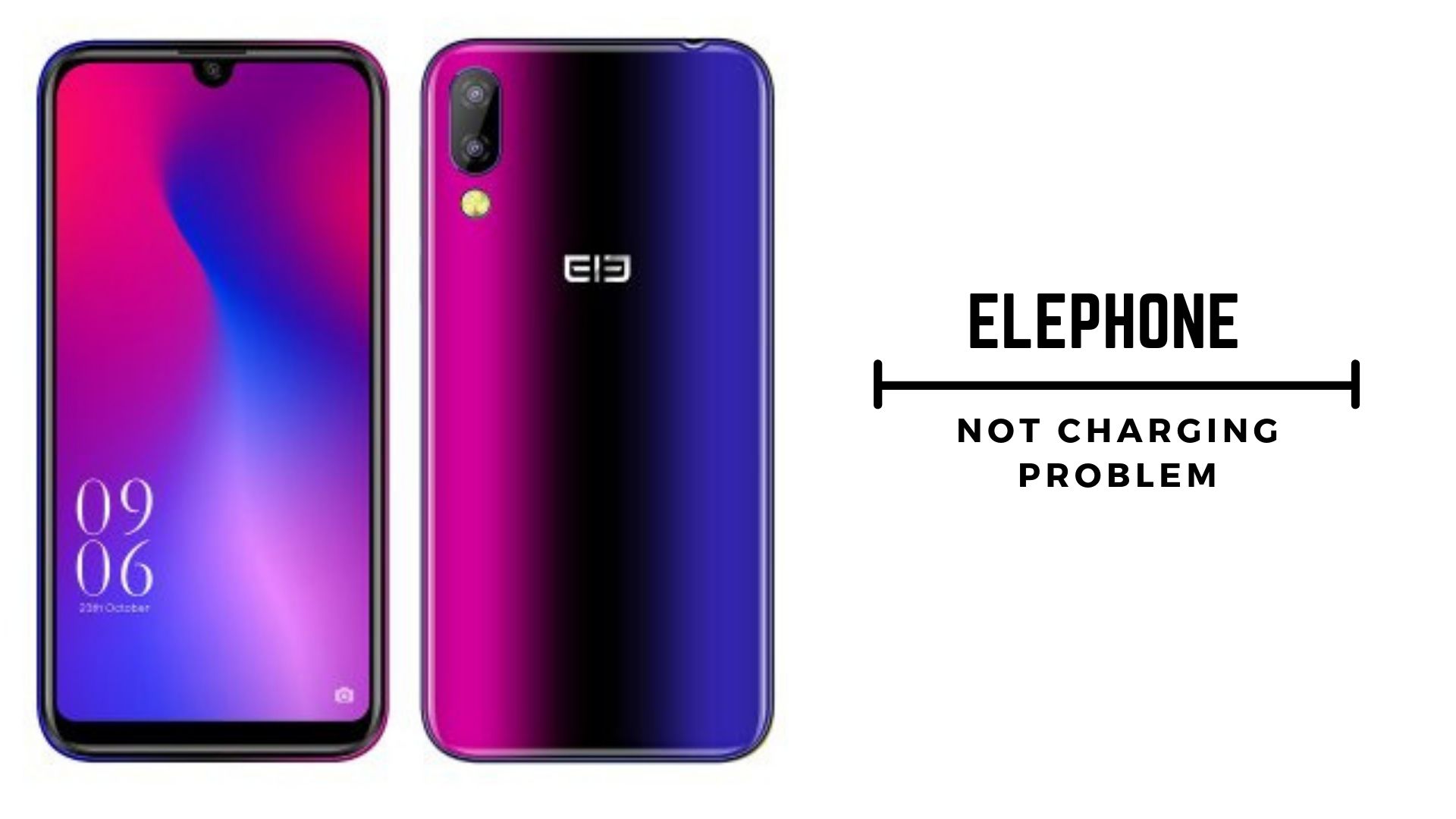 How to Fix Elephone Not Charging Problem?
Step 1: Reboot your phone
Before trying any complex method, simply reboot your device. Rebooting closes all the applications and gives your phone a fresh start. Turn OFF the device. Let it relax for some time and power it ON again. This may also resolve any software crashes that might have occurred during earlier start-up of the device. Try plugging in your device. See if the problem is resolved.
Step 2: Check the power supply
This may sound strange but there could be a problem with the power outlet you're plugging your smartphone into. Your phone might be failing to detect a power source because of some issues. Try using a different power supply. You can use a laptop or any other point that is suited to juice your device up. You can also check by using a power bank if you have one.
Step 3: Check the cable and the adapter
Smartphone accessories wear and tear over regular use. The most common and fast damaged accessory is the cable. Charging cables get damaged very fast due to curving and bending beyond a certain level. This happens frequently if the cable is not of good quality. Simply insert a different cable into the charging brick or invest in a new, good quality. Like cable, the smartphone adapter is also prone to damages if used carelessly. The cable might be damaged either at the charger head or the damage could be at the USB port. The head of the adapter is the part of your charger that plugs into the wall socket. The USB port is the area where the cable is inserted. You may have loosened the USB port due to vigorous plugging and unplugging or the charging head must have been damaged to due dropping, vigorous plugging/unplugging. You can simply charge your phone by another charging brick or invest in a new one.
Step 4: Clean the Charging Port of Your Phone
Every port of your smartphone such as the headphone jack, charging port, speaker and even the mic is a dust magnet and accumulates all gunk in your pocket and surroundings. Dust accumulated in the smartphone's charging port can lead to not charging problem. You should clean the charging port from time to time to avoid any issues. Blow the junk out with your mouth or use a hair dryer if you can. If it does not work, try a toothpick to clean the junk. This may be the culprit when you experience that your device charges and then stops charging abruptly frequently when connected to power.
Step 5: Clear cache files
Every application including system applications generates and accumulate over time. Cached data consists of all the files, images, scripts and other media related to applications or device software. Cache data helps in faster app retrieval but too much cache data when accumulated can cause several issues hampering system performance. Jump to Settings >> Applications >> Downloaded apps. Here you can clear every app's cache memory individually.
You also need to think about the storage cache. This can be done via Setting >> Storage. Select clear cache which would erase all cache data and files. Clearing cache data should be done from time to time to avoid any issues.
Step 6: Update applications and OS
All applications, whether used or not should be updated. Update pending applications generate bugs and even cause security issues. They also hamper device efficiency and performance. Navigate to Google Play Store >> My apps and games >> Update all. You can also search for the required app and check if an update is available. Updating resolves bugs and issues that an application might have generated over time.
You should also update the system software and OS. OS and software developers often send updates to resolve issues, improve security, protect the system against viruses and add new features. Check if there is an OS update available for your smartphone by navigating to Settings >> About Phone >> Software Updates. Updating applications should be done from time to time to protect the system against viruses and bugs.
Step 7: Rollback updates
If you encounter not charging problem after updating your device, you always have an option of rolling back to the previous update. The new update might have bugs that need to be resolved by the developers. So, you should wait for a new update and keep going on without the previous one. As said, not updating might pose minor security problems and bugs, but you will at least overcome charging issues on your device. To rollback updates, find the older version you wish to downgrade to. Restart your phone in recovery mode after placing the downloaded ROM on your device. Install the desired version which will also require formatting of your device. Wait for a new update in which bugs are resolved. After rolling back, try plugging in your device to check if the issue is solved.
Step 8: Try a hard reset
A hard reset uninstalls all the applications, puts all system settings to default and gives your phone a fresh start. Unfortunately, if none of the above methods works, the last option you can do yourself is to perform a hard reset. Switch OFF the device. Press and hold the Volume down button simultaneously until an Android logo flashes and you enter the Recovery mode. Choose the 'Wipe data/factory reset' option using volume keys as navigator and select it using the power key. You will be warned you are about to erase all user data. Thus, you need to back up all important data before doing a hard reset. After your device is restored to its factory state, try plugging in your device to check if the issue is solved.
Step 9: Get help from the service center
If none of the above methods works, there can be both hardware related or software related issues that cannot be resolved by yourself. There can be an issue with the accessories such as the charging cable or the adapter which can be easily replaced if you have warranty left or you can simply buy a new one. Complex issues include problems with the battery, the charging port, IC damage, software issues, etc. For this, approach a nearby service center and ask for help from a technician.