It seems that multiple stock Google applications are causing serious issues with the battery draining on several Android devices recently. Here in this troubleshooting guide, we'll be sharing with you possible ways to fix Google App Excessive Battery Drain Issue on Android Phone. Some reports are coming out that Android users are experiencing heavy battery drain without even using the device that much.
It's quite common these days to have an excessive battery drain, especially on Android devices because there may be some app cache data or glitch issues. In some cases, installing the latest app updates can also cause battery draining as it may contain bugs or incompatibility issues. There are plenty of complaints submitted on the Google Support Forum about this issue where it takes around 2-3 hours to drain juice drastically.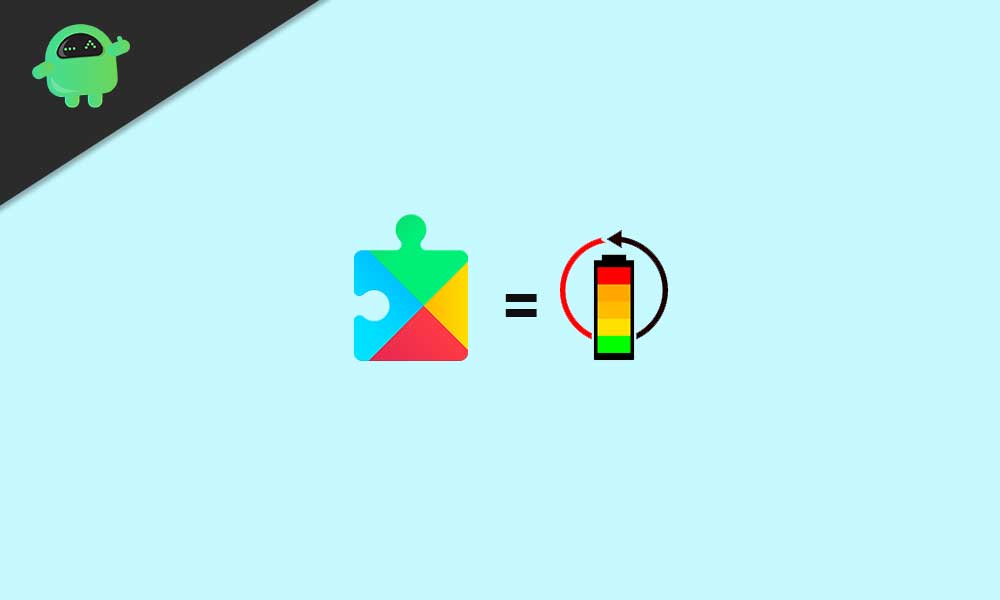 What is Google Play Services?
It is an API package that allows apps on your device to communicate well with each other. It also integrates system functions like GPS with different apps that require location information. So it basically means it will be there in the background eating up the battery. It is an app that does not take up much space by itself, so most of the time, other apps are the culprits behind the battery drain. Features like WiFi, location, metrics, and so on used by the secondary apps keep Google play services active in the background. Thankfully there are certain fixes to it, and in this article, we will take a look at them.
How to check what's draining my battery?
Checking the drainage of apps now is a very easy process. So one can easily see how much battery is being consumed by "Google Play services."
For that, firstly, go to Settings > Full list of apps > Google play services.
Here you will see all the information about Google play services. There will also be a battery section that tells how much battery has been consumed. It is mostly in the advanced section of the Google play service settings information menu. If the percentage mentioned there is in double figures, then it is too much, and you are a victim of Google play services.
Fix: Google App Excessive Battery Drain Issue on Android Phone
It's also worth mentioning that there is no permanent solution available yet for this issue but you can try out multiple solutions below. So, without wasting any more time, let's jump into it.
1. Uninstall Google App Updates
It should be easier for you to simply install the latest updates of the Google app but it may contain some bugs or stability issues or if you're using a beta version of the operating system on your device then you may face app crashes or glitches or battery draining issues.
It's always better to disable Play Store Automatic Updates or just uninstall Google App updates by following the steps below.
Go to the Settings menu on your Android device.
Now, go to Apps and Notifications > Tap on Google App from the list.
Then make sure to tap on the three dots icon from the top right corner.
Select Uninstall Updates > If prompted, tap on OK to confirm the task.
Once done, make sure to open the Google Play Store app.
Tap on your profile icon from the top right corner > Go to Settings.
Head over to Network Preferences > Tap on Auto-update apps.
Here you'll need to select Don't auto-update apps and tap on Done.
Restart your phone to check whether the battery draining issue is appearing in the next couple of hours or not.
2. Turn On Battery Saver / Battery Optimization
It's better to turn on battery saver or battery optimization for your Google app on the device to ensure the system will prevent the particular Google app from consuming battery juice in the background. You can find out battery saver from Settings > Battery. While the battery optimization feature will be available under the Battery Settings for most device models. Otherwise, follow the steps below to do so from the App Info page.
Tap and hold the Google app icon > Tap on App Info.
Now, go to Advanced > Tap on Battery.
Select Optimize or Turn On Battery Optimization.
3. Clear Google App Cache and Data
If nothing seems working for you then make sure to clear out the Google App cache and data on your device. Sometimes it may possible that the Google app data become corrupted which will lead to app crashes or battery draining issues. To do so:
Go to your device Settings > Tap on Apps and Notifications.
Select Google App from the list > Go to Storage and Cache.
Here you'll have to Clear Storage and then Clear Data.
Once done, tap on Force Stop and confirm the task.
Finally, restart your device, and then open the Google app.
Wait for around a couple of hours to check whether the problem has been fixed or not.
That's it, guys. We assume this guide was helpful to you. For further queries, you can comment below.