If you use a bad internet connection on Google Stadia then you might see No Internet Connection error on your console screens. Well, this issue is very common for people who have a weak internet signal and weak ping connectivity. Today we will troubleshoot this problem so you can fix it on your end. But before that make sure you have at least 10 MB/ps internet connection.
Google Stadia is a great cloud gaming platform but it requires an ample amount of internet to work properly. Sometimes users don't have a good internet connection and this is why you might be seeing the "No Internet Connection" Error on Google Stadia console. But do not worry, there are some easy ways to fix this problem.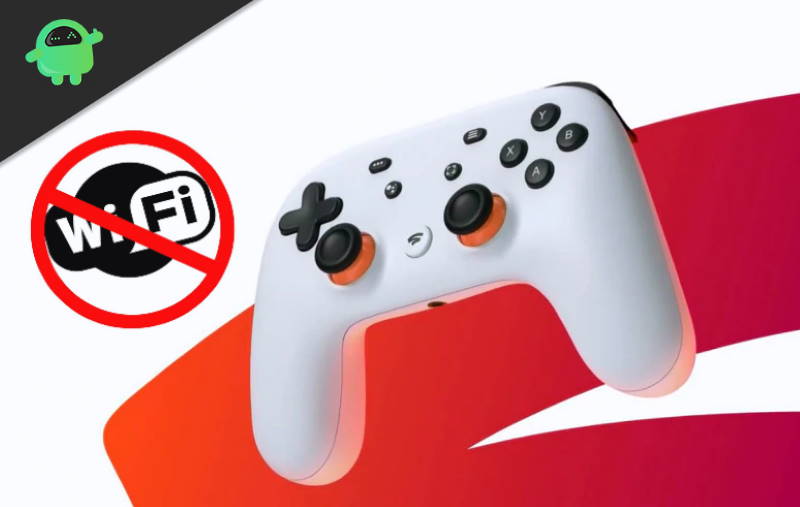 What is Google Stadia?
Google Stadia is a cloud-based gaming service and the first of its kind. It is advertised to be capable of streaming 4K video games at 60 FPS on almost all devices. You don't have to spend on buying expensive gaming consoles and computer spare parts anymore. All you need is a decent internet connection and you can enjoy extensive gaming on any of your device including Android smartphones, PC/Laptop, smart TV, Chromecast, etc. It is definitely the best alternative to today's traditional gaming.
Fixing No Internet Connection Error On Google Stadia
Well if you are a Stadia user, you might be quite aware that it consumes a lot of bandwidth to enjoy gaming on this platform. Imagine getting your game session unexpectedly end when you are in some most interesting part of the game. Obviously the biggest turn-off for any gamer. However, such problems often occur with the Stadia due to low or no internet connection at all. So, today we will discuss some of the steps that might actually help to resolve such issues. Check out the steps below to fix the "No Internet Connection" error:
Check whether your wifi is limiting bandwidth to its user.
If your Wi-Fi connection is disconnected, try reconnecting it.
Check if your Ethernet cable is working correctly. A bad cable might cause a slow internet connection.
If your Wi-Fi network is not available, unplug your device for about 30seconds and then restart by plugging it back.
Try restarting your device.
Conclusion
We hope the above-mentioned steps would help you reestablish your Wi-Fi connection and fix No internet connection error on Google Stadia console screen. Also, check your connection every time before you play to avoid such worse situations. Moreover, if your Wi-Fi connection is not reliable most of the time, we recommend you to switch to a different network.