The South Korean smartphone manufacturer Samsung has always been an important name in the global smartphone market. Came into the market when feature phones were high in number, Samsung came up in the market with the help of their Android devices. Samsung has been popular in the market from the time Android device started to become common in the market. The Galaxy S series from Samsung is one of the proud lineup of Android devices from the manufacturer. The latest in the series the Galaxy S9 and S9 Plus are finally here. Read through to find out the ways to fix slow internet speed on Galaxy S9 and S9 Plus.
Both the devices from Samsung comes with similar specifications with some minor changes in case of display size and RAM capacity. The Galaxy S9 comes with a 5.8-inch display, while S9 Plus gets a 6.2-inch display. S9 gets a 4 GB RAM, while S9 Plus gets a better 6 GB RAM. The rear camera of both devices is also different with a dual camera setup of 2 sensors each of 12 MP on S9 Plus, while a single 12 MP sensor is provided with the S9. Both devices get the latest Qualcomm MSM8998 Snapdragon 845 SoC. An internal storage of 64 GB is available for both devices and can be expanded up to 400GB. A 300 mAh battery for S9 and a 3500 mAh battery for S9 Plus is provided.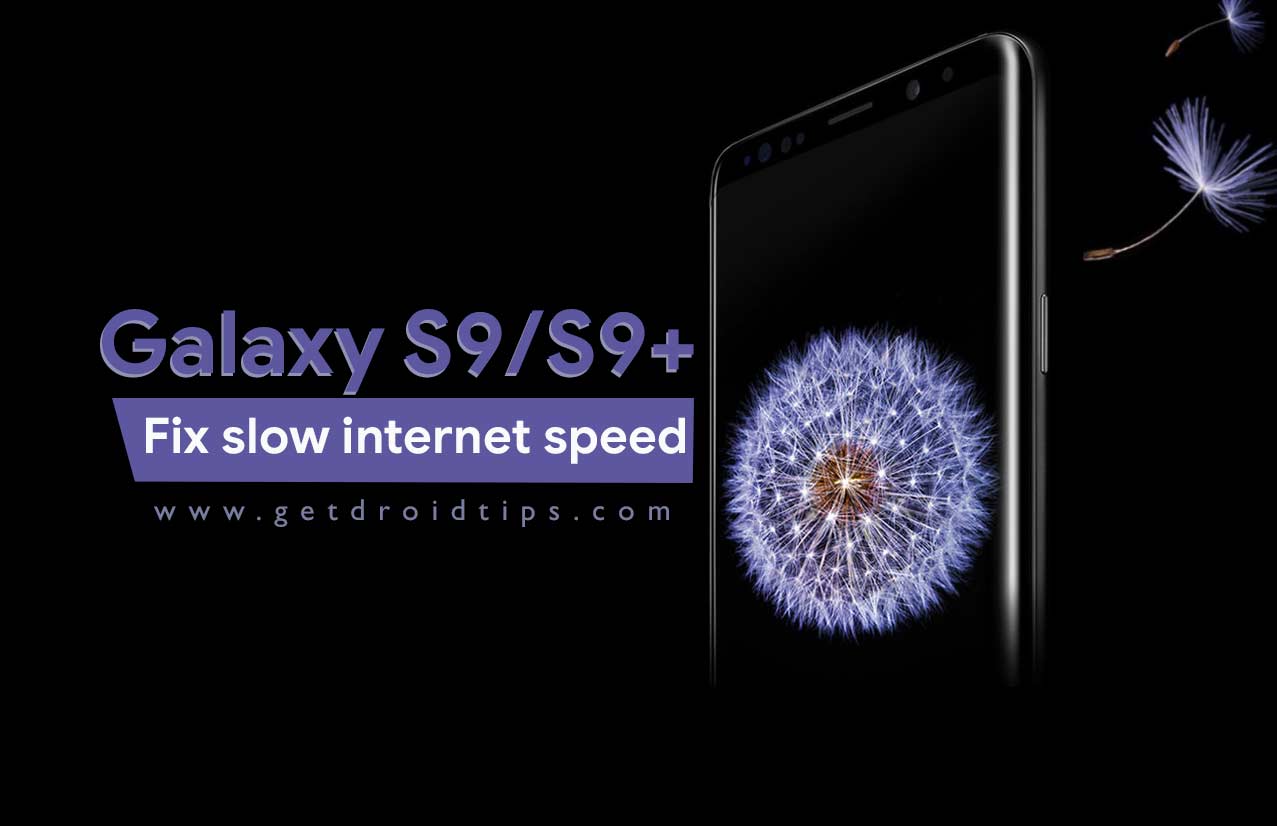 Ways to fix slow internet speed on Galaxy S9 and S9 Plus
The number of internet users is really high today, with millions online every second. The increased use of smartphones and the coming up of high-speed networks are what lead to the popularity of the internet. A slow internet connection today is something really annoying. With a population using internet for a variety of reasons a slow internet can be a serious problem. Here are some fixes you can try for Samsung Galaxy S9 and S9 Plus.
Check for network strength

It doesn't matter how you connect to the internet, let it be Wi-Fi or LTE the signal strength is essential for high speed of the internet. If you are facing the issue of low internet speed, first make sure you have good signal strength. If this is missing consider contacting your service provider for a solution.
Reboot the device
Rebooting the device is the most basic step you can try to fix the issue of low internet speed. Rebooting will act a complete refreshing of all network connections available with the device.
Hard reset
This can solve firmware issues leading to slow internet speed. Make sure you backup all data before proceeding with the hard reset, as the process will remove all data.
Power off the device
Press and hold volume up button, Bixby button and power button
When the screen with No commands message shows up tap on the screen
Use volume keys to highlight wipe data/factory reset and use power button to select it
Confirm by selecting yes option to clear the cache.
I hope this guide was useful in understanding how to fix slow internet speed on Galaxy S9 and S9 Plus. If any queries or feedback, please leave a comment below.