Well having an arsenal of a deadly weapon in an action-packed game is the need of any gamer. Borderlands 3 game that came out in 2019, offers such weaponry that makes the gamer shed out their time in playing the game. The game is indeed pretty action-packed and boasts a once range of armory that you can get your hands on and play during the game. Reflux is one of the legendary weapons that you can get in the Borderlands 3 game. It is a shotgun that is only available at a certain level of difficulty like the Kaoson. As per the Borderlands fandom page, the Reflux can only be obtained from GenIVIV in Voracious Canopy on Eden-6 while playing on Mayhem level 6 or above.
In this guide, we will give you a tip on how to get the Reflux legendary weapon in the Borderlands game. As I have already mentioned that you need to be at a certain level of difficulty in order to be able to access this weapon. So, that being said, if you also play Borderlands 3 and want to know how you can get your hands on the Reflux weapon, then follow the guide further below: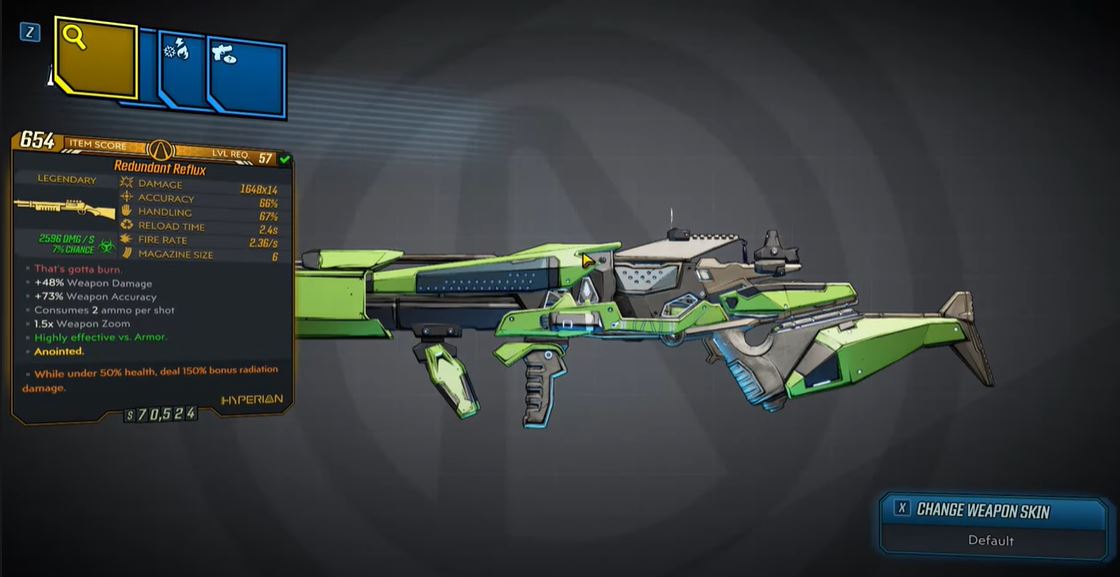 How to Get Reflux in Borderlands 3
You need to head over to Voracious Canopy, Eden-6 area.
Make sure that you are on difficulty level Mayhem 6 or more.
You need to kill the boss, GenIVIV, located at the end of the map, to get the Reflux gun.
The weapon does corrosive damage to the enemies and fires 7 projectiles in a biohazard symbol pattern. However, we would not recommend you to use the Reflux gun when playing solo as it does moderate damage. And moreover, this weapon is not great for boss fights.
So, there you have it from my side in this post. I hope you guys liked this post and were able to get the Reflux weapon in the Borderlands 3 game. Let us know if you were successful or not following the above-mentioned methods. Until the next post…Cheers!